Whether your mattress sags or you've owned it longer than its expected lifespan, an unsupportive mattress can negatively affect the quality of your sleep. Replacing your mattress regularly can help ensure you get high-quality sleep.
However, deciding when your current bed is past its prime isn't always a straightforward decision. To help you make the right call, we'll discuss the most common signs that you need a new mattress and the basics of choosing a new one, including mattress types and pricing guidelines. We'll also cover tips for using a topper versus buying a new mattress, as well as options for disposing of your old one.
Five questions to find your perfect mattress
We've tested hundreds of mattresses to determine our overall favorites, but everyone is different. Find the mattress that works best for you.
Trouble sleeping?
Answer these 5 easy questions to discover your perfect mattress
Trouble sleeping?
Answer these 5 easy questions to discover your perfect mattress
What position do you sleep in?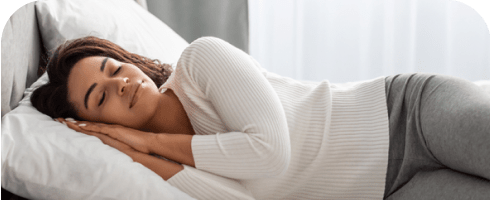 Side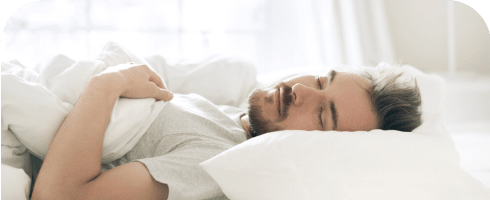 Back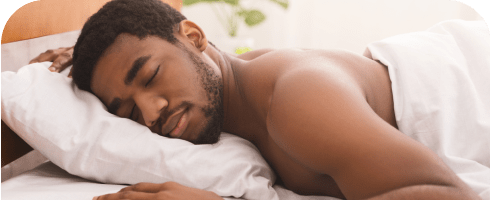 Stomach

Do you experience any pain while sleeping?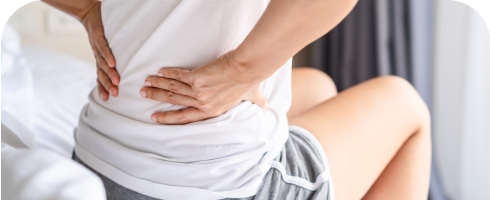 Back and/or side pain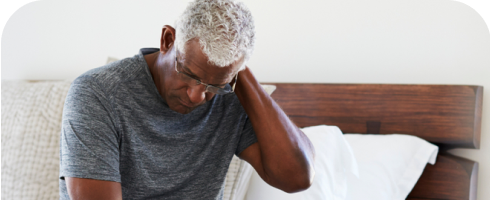 Neck and/or shoulder pain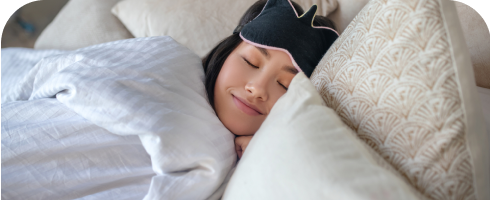 Little to no pain
Do you have any material preferences?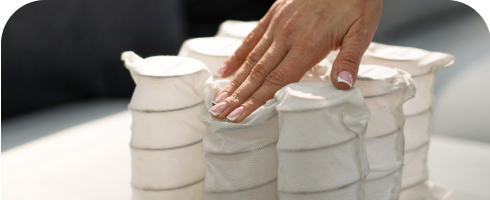 Innerspring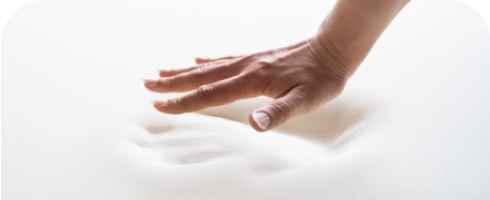 Foam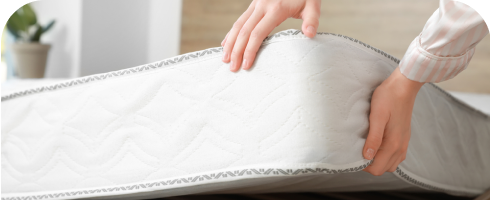 No preference/ Other
Do you sleep hot?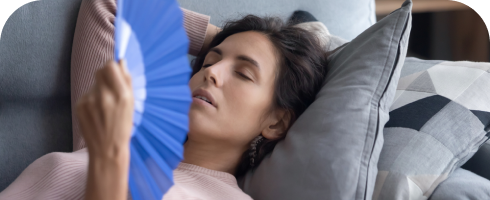 Yes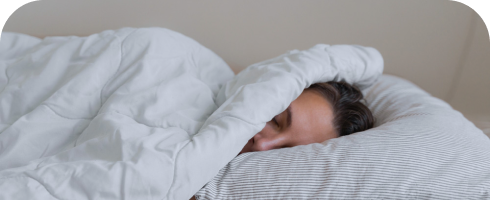 No
Do you sleep with a partner?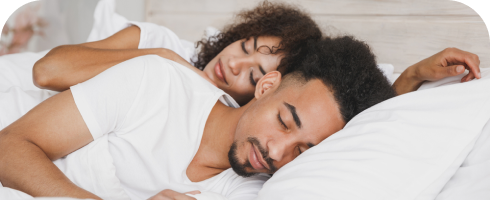 Yes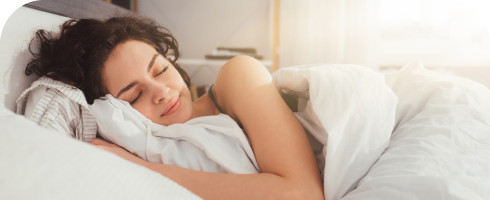 No
Back
How Often Should You Replace Your Mattress?
Most mattresses have an average lifespan of 6 to 8 years. However, your bed may last longer or require a replacement sooner than this, depending on the mattress type.
Factors that can influence mattress lifespan include how often you use your bed and the quality of the materials. For example, a memory foam mattress made with higher-density foam will usually last longer than a bed made with lower-density foam.
Signs You Should Buy a New Mattress
The age of your mattress often indicates whether or not it's time for a new mattress. There are also some other signs to watch out for.
| | Signs It's Time to Replace Your Mattress |
| --- | --- |
| You're getting poor-quality sleep. | Over time, the materials in your mattress can start to break down. When this happens, you may notice your bed becomes less comfortable. Try asking yourself, "When was the last time I had a good night's sleep on my mattress?" This will help you determine if your bed is still providing a comfortable sleep surface. |
| You're waking up with new pain. | When the materials in your mattress degrade, your mattress can no longer provide the right level of support. While this may result in poor sleep quality, it can also result in pain. If you wake up in the morning with new aches and pains, it may be time for a new mattress. |
| Your mattress is sagging. | After years of use, your mattress may start to show visual signs of wear and tear. The most common signs of this include sagging or deep indentations in the area where you normally sleep, especially in foam beds. |
| Your bed no longer offers support around the edges. | In addition to general sagging and loss of support, a worn out bed can lose its edge support. Without strong edge support, the perimeter of your mattress will sag under your body weight. This reduces the usable surface area of your mattress and can make it harder to get in and out of bed. |
| Your allergy or asthma symptoms feel worse. | Over time, your mattress can absorb various types of allergens, including dead skin cells, dust, and mites. This buildup may be worse if you sleep without a mattress protector. If you notice your allergy or asthma symptoms getting worse, it may be time to replace your mattress. |
Is It Worth Holding off on Replacing Your Mattress?
A new mattress represents a big purchase. As a result, many sleepers try to hold off on replacing their old bed for as long as possible.
While waiting to buy a new mattress may save you money in the short term, it's not the best idea for your long-term well-being, as sleep plays an essential role in human health. Your mattress is key in creating a relaxing, comfortable environment that contributes to good sleep hygiene.
We recommend replacing your mattress as soon as you notice any signs of deterioration. However, if your budget is tight, purchasing a mattress topper may offer temporary support.
Can a Mattress Topper Hold Me Over Until I Have the Budget for a New Mattress?
A mattress topper can serve as a temporary and inexpensive solution to your worn-down mattress. Using a mattress topper can give you extra time to save until you have the budget for a new bed. However, depending on the time frame and degree of wear and tear on your current mattress, a topper may not work long term.
Can a Topper Fix a Sagging Mattress?
A mattress topper can provide additional support to a sagging mattress. Choose a topper with a higher firmness level to compensate for the loss of support in your mattress.
Keep in mind that a topper is not a permanent solution. Since a sagging mattress doesn't offer even support, your topper may also start to sag over time. You'll eventually need to purchase a new mattress for better support.
Should You Wait for a Mattress Sale?
If your timeline for buying a new mattress coincides with an upcoming holiday, it may be worth waiting to make a purchase. Many mattress retailers offer substantial savings on certain holidays. This includes discounts on popular mattress models, free bedding with a mattress purchase, and other bundle opportunities with bed bases, bed frames, and more.
Popular holidays for mattress sales include:
Presidents Day
Memorial Day
Independence Day
Labor Day
Veterans Day
Black Friday
Cyber Monday
How Much Should You Spend on a New Mattress?
The amount you spend on a new mattress depends on your budget, but the average mid-range mattress costs around $1,000. For this price, you can expect a well-made all-foam or hybrid bed.
However, mattress prices vary greatly depending on the model. Budget beds with simple, all-foam constructions cost $600 on average. In contrast, luxury models with complex constructions that use high-end materials like latex have an average price-point closer to $2,000.
Does It Matter What Type of Mattress You Buy?
When it comes to mattresses, the ideal bed will vary from person to person. Choosing the best mattress for you hinges on your body type, sleep style, and personal preferences. However, each mattress type shares similar features.
Comparison of Popular Mattress Types
Mattress Type

Hybrid

Memory Foam

Latex

Hybrid beds typically feature a support core of pocketed coils and a thick foam or latex comfort system.

Memory foam mattresses have an all-foam construction. While the support core usually features a thick base of higher-density polyfoam, the comfort system consists of highly contouring memory foam.

Latex mattresses are made entirely of latex layers. Most mattress brands today use natural latex derived from the sap of rubber trees.

Available in a wide range of firmness levels
Combines the bouncy feel of an innerspring with the pressure relief of foam layers

High degree of contouring provides a hugging sensation
Excellent pressure relief

Highly durable
More responsive than memory foam
Sleeps cooler than most all-foam beds

More complex construction usually means a higher price tag

Some models have poor temperature regulation
May be too contouring for hot sleepers

Natural latex can be costly
Transfers more motion than memory foam
Are Innerspring Mattresses a Good Investment?
While innerspring mattresses can be inexpensive, they may also offer less cushioning than other models. If you choose to purchase an innerspring, make sure the model you buy is supportive enough for your body type and sleep style.
You should also be aware that some mattress manufacturers use the term innerspring interchangeably with hybrid. Hybrid models tend to feature higher-quality pocketed coils and thicker foam comfort layers.
Is a Longer Warranty Worth Considering?
Most mattress models include a limited warranty that lasts about 10 years, which generally covers the usable lifetime of a mattress.
Some brands may offer the option of purchasing an extended warranty. Be sure to read the fine print so you know what the warranty includes. For example, if normal wear and tear isn't covered, it may not be worth the added cost.
Tips for Disposing of Your Old Mattress
When you've decided to replace your bed, you'll need to figure out how to dispose of your old mattress. Mattress disposal can be difficult, but there are several ways to make the process easier.
Choose a Retailer That Offers Disposal as a Service: Many companies offer old mattress removal services when you purchase a new bed. This allows you to get rid of your old mattress when your new bed is delivered. Disposal may be included with a White Glove delivery option as well.
Hire a Junk Hauling Service: You can also hire a local company to haul away your old mattress. Depending on where you live, this option may be less expensive than paying for an old mattress removal service when buying a new bed.
Haul the Old Mattress to the Landfill Yourself: If you have a large vehicle or access to low-cost truck rentals, taking your old mattress to the landfill yourself may be the least expensive option for disposal.