While manufacturers design mattresses to last for many years, even the highest quality models eventually soften and sag. If the sagging is minimal, you can try to counteract the effect. However, you may need to replace a mattress with more severe damage.
Noticing aches and pains upon waking, reduced edge support, or deep body impressions might suggest that your mattress needs attention. If the changes qualify as manufacturer defects, the company may offer to repair or replace the bed under its warranty policy. Otherwise, you can try other solutions to make the sagging less noticeable, like a mattress topper, pillows, or a more supportive foundation.
We'll explain why mattresses sag and how you can make a sagging mattress more comfortable. We'll also share information on prolonging the life of your mattress and when you should replace it.
What Causes a Mattress to Sag?
Mattresses sag for several reasons. We'll highlight some of the most common contributing factors.
Normal Wear and Tear
On average, mattresses last between six and eight years. If your mattress is approaching the end of its life expectancy, sagging may be the result of normal wear and tear. Durability depends partially on the quality and type of materials. Mattresses with higher quality components usually outlast lower quality alternatives.
Defect or Damage
Defects in manufacturing or materials could contribute to sagging. In some cases, these flaws may not be apparent until you've slept on the mattress for some time. Warranty policies often cover the repair or replacement of a mattress with an eligible defect, so you may want to contact the manufacturer to see if your mattress qualifies.
A bed may also sustain damage through mishandling, abuse, or misuse. This can lead to structural issues that result in sagging.
Improper Support or Use
Mattresses need even support to bolster the surface, but the necessary level of support varies between models. Manufacturers typically specify proper mattress support on their product pages or within their warranty policies. Large, thick, or heavy mattresses often require a sturdier frame with six legs instead of four. If you use a slatted foundation, a model with less space between each slat is generally more supportive. You may also be able to reinforce your existing foundation with a bunkie board.
Improper use, like jumping on the bed or exceeding its weight limit, can also lead to premature sagging.
Ways to Repair a Sagging Mattress
While you can't technically fix a sagging mattress, you can improve its performance to an extent. Small adjustments often extend the life of the bed. However, a new mattress may be in order if these techniques don't work.
Assess the Situation
Evaluate your bed's condition as objectively as possible. If your mattress is old or in bad condition, it may be time to replace it. If the sagging isn't severe, you can try the following suggestions to make the bed more comfortable. However, consider replacing the mattress if you continue to experience pain or discomfort.
Check Your Warranty
A mattress that sags due to a defect may be eligible for repair or replacement under the terms of the warranty, potentially at no cost to you. Particularly if your mattress is relatively new, it may be worth reading the policy and contacting the manufacturer if you think there may be a qualifying defect.
Rotate or Flip the Mattress
When sagging is limited to one area of the mattress, rotating or flipping it may help. Unless the manufacturer states otherwise, we recommend rotating your mattress every three to six months so that it wears more evenly. Two-sided mattresses can also be flipped regularly to help prevent sagging. However, keep in mind that not all mattresses are flippable. If you're unsure, check with the manufacturer.
Shop the Best Mattresses of 2023
Try a Mattress Topper
If replacing the mattress isn't in your budget, a mattress topper can offer an affordable alternative. Mattress toppers come in a range of materials, including latex, down, and foam. A thick topper with plenty of cushioning may make sagging areas less noticeable and alleviate associated discomfort.
Use More Pillows
Sleepers can fill indentations in their bed with pillows. Pillows are typically most effective for counteracting sagging under the legs, hips, or back. Firmer pillows that hold their shape are usually most effective.
Replace the Foundation
Mattresses sometimes sag due to a lack of support. This is more likely if you have a frame with fewer than six legs or a foundation with slats.
Manufacturers generally provide information on appropriate foundations for specific mattress models. Read the warranty, check the product page, or contact the manufacturer to ensure your foundation is suitable for your mattress. If it is not, consider replacing it with a more supportive option.
Is It Time to Replace Your Mattress?
Most mattresses last between six and eight years, though longevity varies depending on the mattress type and material quality.
Signs a mattress needs replacement include:
You regularly wake up with body aches or muscle soreness
The sagging areas are visible
There is visible damage, such as cracking
There is excessive noise, such as squeaking
The mattress is six to eight years old or older
Five questions to find your perfect mattress
We've tested hundreds of mattresses to determine our overall favorites, but everyone is different. Find the mattress that works best for you.
Trouble sleeping?
Answer these 5 easy questions to discover your perfect mattress
Trouble sleeping?
Answer these 5 easy questions to discover your perfect mattress
What position do you sleep in?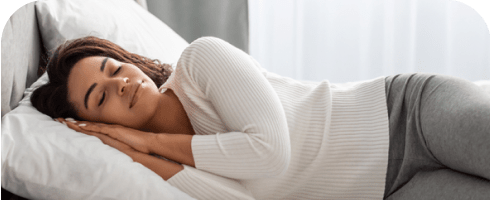 Side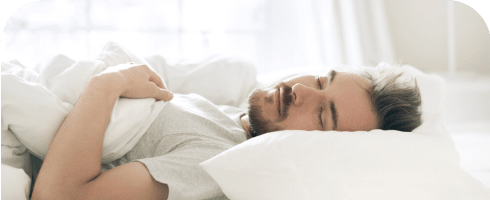 Back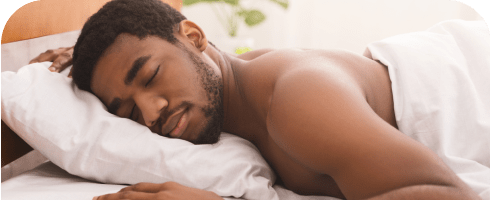 Stomach

Do you experience any pain while sleeping?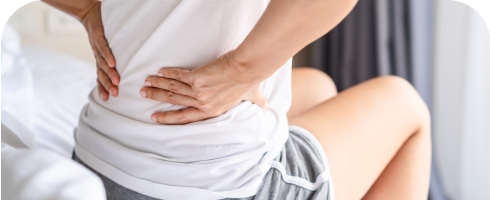 Back and/or side pain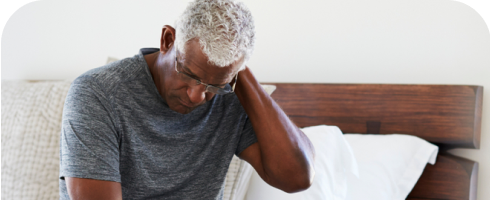 Neck and/or shoulder pain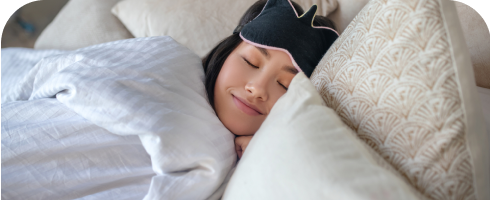 Little to no pain
Do you have any material preferences?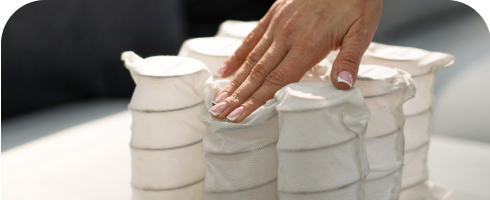 Innerspring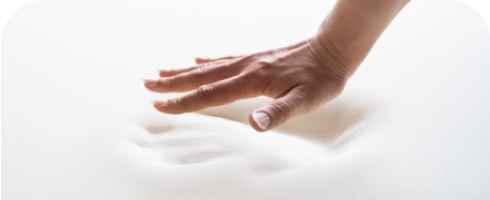 Foam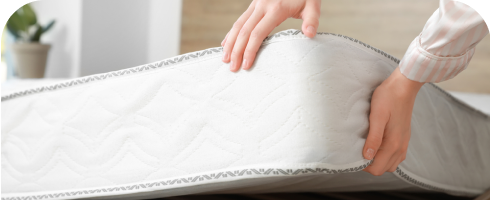 No preference/ Other
Do you sleep hot?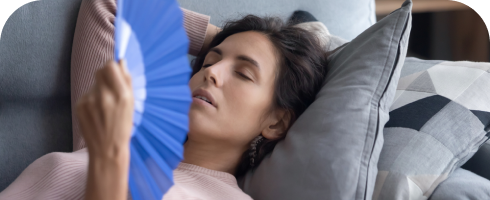 Yes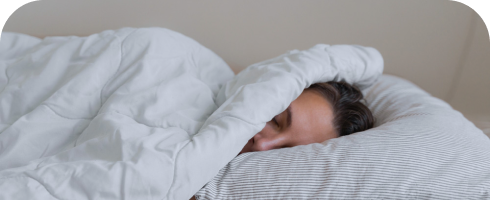 No
Do you sleep with a partner?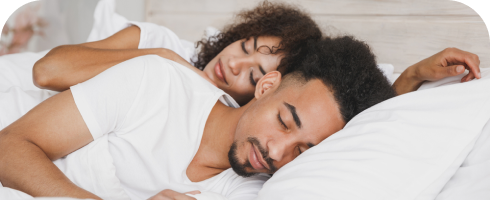 Yes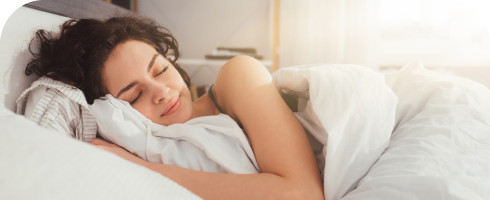 No
Back
Tips to Prolong the Lifespan of Your Mattress
Caring for your mattress properly can help prolong its lifespan and prevent sagging. Follow manufacturer guidelines to avoid damage and ensure your mattress lasts for years to come.
These tips often help:
Clean your mattress every six months or so
Rotate or flip your mattress
Purchase a mattress protector or encasement
Refrain from tough use, including jumping, eating, or allowing pets on the bed
Don't exceed mattress weight limits
Use a proper base or foundation