Finding a mattress can be stressful for anyone, but the experience can be particularly challenging for those who weigh over 230 pounds. Weight is an important factor in choosing a mattress, and people in this weight category often have needs that are not met by some of the most popular beds on the market.
While everyone has unique sleep needs, people who weigh over 230 pounds tend to require a firm and durable sleep surface with significant edge support and pressure relief.
We'll introduce you to our choices for the best mattresses for heavy people, then walk you through what you need to know before picking a new bed, including the best mattress types and what to look for if you have a partner with different needs.
Weight Disclaimer
Please note: For the purposes of this page, we are referring to individuals who weigh 230 pounds or more. Although we use the term "heavy" for brevity and convenience, we do not use weight categories such as "average" or "overweight," as they can be misleading and dependent on the individual.
We use 230 or more pounds as a practical standard of size when discussing how mattresses interact with sleepers' bodies. We have found that individuals who weigh more than 230 pounds generally have similar needs for a mattress in terms of firmness, thickness, and other factors, with small individual variations.
Sleepers weighing more than 230 pounds have greater support needs, so finding a suitable mattress can be difficult. I recommend finding a hybrid or innerspring mattress with a firmer feel to prevent excessive sagging.
Dr. Michael Breus,
Clinical Psychologist, Sleep Medicine Expert and Combination Sleeper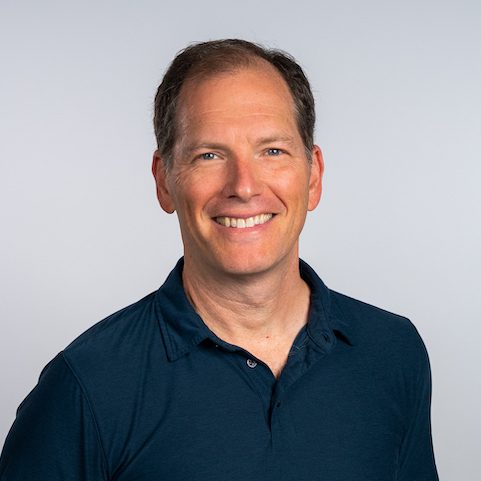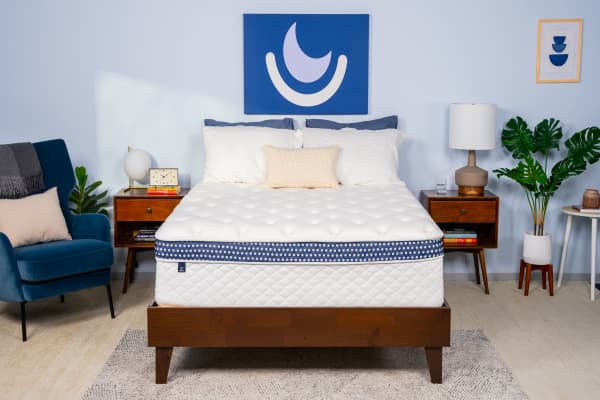 Trial Length 120 nights (30 night requirement)

Warranty Lifetime, Limited

Trial Length / Warranty

120 nights (30 night requirement) / Lifetime, Limited
Sleep Doctor's Take
Specifically designed for people over 230 pounds, the WinkBed Plus delivers robust support with zoned latex and coil layers. The mattress also feels secure around the edges thanks to the reinforced perimeter and promotes enough airflow to consistently sleep cool.
Reinforced pocketed coils for durable support
2.5-inch layer of ergonomically zoned latex with a cooling open-cell construction
Excellent edge support allows sleepers to use the entire mattress surface
Too firm for most people weighing less than 130 pounds
Bouncy surface minimizes motion isolation
The WinkBed Plus is one of four firmness levels offered for the WinkBed, and it's specifically designed for sleepers over 230 pounds. The Plus' durability, zoned support, and reinforced design make it an excellent fit for people seeking maximum support from sleep surface.
How Does It Feel?
The WinkBed Plus rates as an 8 on our 10-point firmness scale. Since the comfort layer is composed of zoned latex, you'll notice a significant bounce and enhanced support around the midsection. That said, the layer of adaptive polyfoam quilted into the cover adds some plushness on the surface.
Like the standard WinkBed, the Plus has pocketed steel coils that are ergonomically zoned to provide targeted lumbar support. The reinforced outer edges allowed our testers to use more of the mattress surface, making it easier to get into and out of bed.
Why We Like It
Our testers sunk into the surface enough to ease pressure without feeling trapped in the bed. The pocketed coils are also reinforced and banded together, which our testers over 230 pounds reported made the bed feel more stable than the rest of the WinkBed line.
The combination of high-density polyfoam, open-cell latex, and a pocketed coil core allows the WinkBed Plus to sleep very cool. Our surface temperature readings recorded very little lasting heat buildup. While the mattress conformed enough to relieve pressure for our testers over 230 pounds, it also provided consistent support to help them maintain good posture. The bed has a slightly bouncy feel that made it easy for our testers to change positions.
WinkBeds provides customers with a 120-night sleep trial that requires trying the mattress for at least 30 days before making a return. The mattress also comes with free delivery within the contiguous U.S. and a limited lifetime warranty.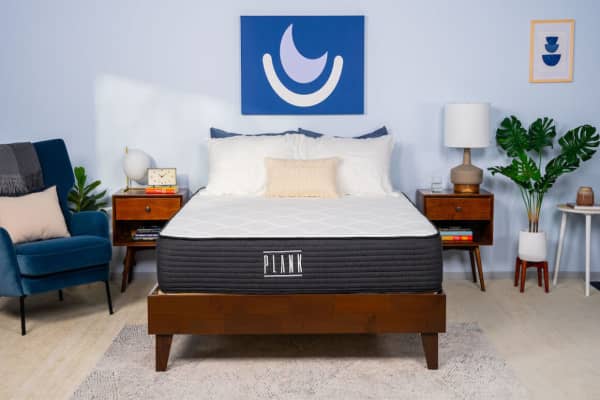 Trial Length 120 nights (30-night requirement)

Warranty 10 Year, Limited

Trial Length / Warranty

120 nights (30-night requirement) / 10 Year, Limited

Firmness Firm (7), Extra Firm (9)
Sleep Doctor's Take
The flippable Plank Firm is constructed with firm (7) and extra firm (9) surfaces, allowing you to choose between two strong yet distinct support levels. While the mattress sleeps fairly cool, you can add a phase change panel to both sides for exceptional temperature control.
Flippable between firm (7) and extra firm (9)
Exceptional edge support and temperature neutrality for a foam mattress
Optional cooling panels on both sides
Inadequate cushioning for most side sleepers
Below-average motion isolation for an all-foam mattress
All-foam mattresses are among the most budget-friendly beds available, but our testers who weigh over 230 pounds often find that they are too soft and lack the support necessary for a comfortable night's sleep. With a supportive all-foam design and two firmness options built in, the Plank Firm is an excellent choice for stomach and back sleepers over 230 pounds whose firmness preferences may change.
How Does It Feel?
The Plank Firm flippable's design features both firm (7) and extra firm (9) sleep surfaces. The firm side has a 1.5-inch quilted cover over a 2-inch layer of polyfoam, while the extra firm side has a .75-inch quilted cover. Our testers noted that while the firm side provided subtle cushioning, the extra firm side had very little give.
Like most all-foam mattresses, the Plank Firm's support core consists of high-density polyfoam. However, this core is especially thick. We found it provided a stable foundation for both sides without bottoming out.
Why We Like It
The Plank Firm is designed to ensure a neutral spine position, making it an attractive choice for back and stomach sleepers who require firm support. However, it lacked the pressure relief that most of the side sleepers on our testing team prefer. If you're a side sleeper, you'll probably need a softer mattress.
While foam beds tend to sleep warmer than other mattress types, the Plank Firm minimizes heat retention by not conforming as closely. Ample airflow around our testers allowed heat to dissipate so they stayed cool. For sleepers who require even more temperature control, the Plank Firm is also available with a cooling top panel made of phase change material designed to regulate heat. We found that the cooling panel helped regulate the surface temperature, but most of our testers were also comfortable without it.
Brooklyn Bedding backs the Plank Firm with a 10-year limited warranty. The company also offers customers free shipping within the contiguous U.S. and a 120-night sleep trial. Customers must try the mattress for at least 30 nights before initiating a return.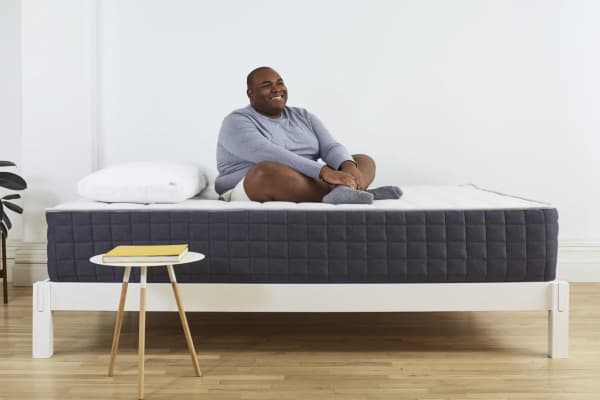 Trial Length 100 nights (30-night requirement)

Warranty 15 Year, Limited

Trial Length / Warranty

100 nights (30-night requirement) / 15 Year, Limited
Sleep Doctor's Take
Another mattress designed for people over 230 pounds, the Helix Plus features three dense foam layers reinforced with sturdy pocketed coils. Our tests show this mattress is best suited to back and stomach sleepers in the intended weight range.
Memory foam and responsive polyfoam comfort layers for pressure relief without sinkage
Tencel cover and pocketed coils allow for good airflow
Optional GlacioTex Cooling Cover designed for enhanced temperature regulation
Likely too firm for side sleepers
Responsive design may lead to more motion transfer for couples
The Helix Plus is a hybrid mattress designed for plus-size sleepers. It combines a firm (7) feel with medium-density memory foam, providing our testers over 230 pounds with significant pressure relief without sacrificing support.
How Does It Feel?
As a hybrid mattress, the Helix Plus has a foam comfort system and a supportive pocketed coil core. Its comfort system consists of both memory foam and latex-like polyfoam. The memory foam contoured to our testers' bodies, while the polyfoam added responsiveness to allow for easier position changes.
A firmer memory foam transitional layer between the comfort system and the support core gently conformed to our sleepers over 230 pounds while preventing them from sinking too deeply into the mattress. The pocketed coil core uses taller springs with reinforced edges, and a polyfoam base supports the coils as they compress.
Why We Like It
The Helix Plus is wrapped in a breathable Tencel cover, which our testers reported remained relatively temperature neutral. For an additional fee, shoppers can select a GlacioTex Cooling Cover designed to stay cool to the touch. We also found the mattress easy to move across because the surface felt so responsive.
Across all sleep positions, our testers over 230 pounds found the Helix Plus comfortable. Unlike many firm models, the Plus also provided enough contouring for our testers between 130 and 230 pounds. The mattress may be ideal for some couples with different body types, although the surface felt too firm to our team members under 130 pounds.
Helix Sleep provides free shipping in the contiguous U.S. and a 15-year limited warranty. The mattress also comes with a 100-night sleep trial, which includes a 30-night break-in period.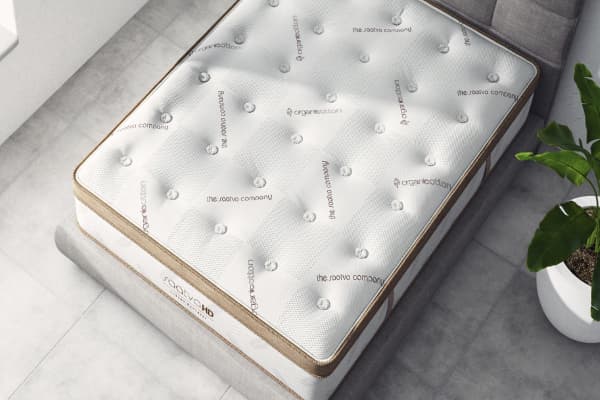 Trial Length 365 Nights ($99 Return Fee)

Warranty Lifetime, Limited

Trial Length / Warranty

365 Nights ($99 Return Fee) / Lifetime, Limited
Sleep Doctor's Take
The Saatva HD uses zoned latex, dense foam, and sturdy pocketed coils to create an ultra-supportive sleep surface for people who weigh more than 230 pounds. Saatva further sweetens the deal with free White Glove delivery and a sleep trial spanning an entire year.
3-inch quilted Euro-top made from cotton and polyfoam
Latex and memory foam comfort system
Coil core with foam rails for durability and edge support
Not enough contouring for people who weigh less than 130 pounds
Expensive pricing may be a barrier to budget-conscious shoppers
Although it has a firm (7) feel, the Saatva HD's complex comfort system also allows for significant pressure relief without excessive sinkage or heat retention. By combining a Euro-top, zoned latex, conforming memory foam, high-density polyfoam, and sturdy offset coils, the mattress strikes a delicate balance of cushioning, contouring, and support that is exceptionally well suited to sleepers over 230 pounds.
How Does It Feel?
The comfort system starts with a cotton Euro-top quilted with polyfoam. Our testers felt this added a plush feel despite the mattress' firmness. A top layer of zoned natural latex provided ergonomic support and better pressure relief where our testers over 230 pounds needed it most. A second layer of memory foam adds deep contouring, while transitional polyfoam prevents sleepers from sinking into the support core. Our testers noted that this combination gave the bed a good balance of contouring and support.
The innerspring core uses 12.5-gauge recycled steel that is significantly stronger than the industry standard, making the Saatva HD an appealing choice for shoppers concerned with stability. The offset coils, which are supported by a high-density polyfoam base, are also encased in foam for better edge support than most innerspring beds.
Why We Like It
Since the material is also bouncy and responsive, our testers were able to change positions with ease. Testers over 230 pounds also felt secure sitting and lying along the perimeter. Thermoregulation was another testing highlight. Latex generally sleeps quite cool, and our temperature readings confirmed that the sleep surface maintained a neutral temperature.
While the Saatva HD is built for bigger bodies, our testers weighing 130 pounds or more across all sleep positions found the mattress comfortable — if not a bit too firm. Our stomach sleepers under 130 pounds also appreciated the even support.
Saatva offers free White Glove delivery for customers in the contiguous U.S. The Saatva HD comes with a 365-night sleep trial and a limited lifetime warranty.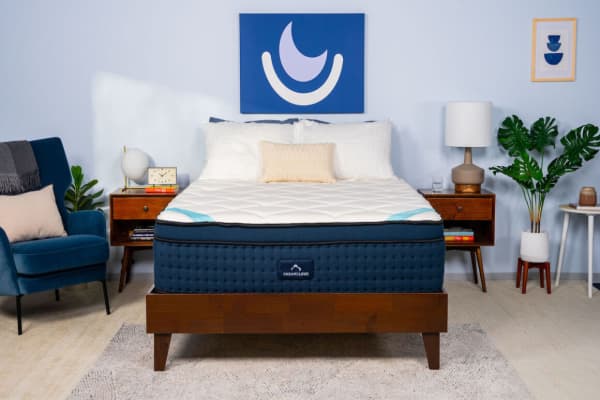 Trial Length 365 nights (30-night requirement)

Warranty Lifetime, limited

Trial Length / Warranty

365 nights (30-night requirement) / Lifetime, limited
Sleep Doctor's Take
The DreamCloud Premier offers a balanced design with cushioning foam layers and a thick coil system. While the mattress is medium firm (6), it should provide ample support for people who weigh more than 230 pounds and reduce pressure points in the process.
Thick comfort system for top-tier pressure relief
Gel memory foam designed for cooler sleep
Thicker coils at the perimeter for superior edge support
Foam layers may develop indentations quickly
May not provide enough reinforcement for stomach sleepers
The DreamCloud Premier is the upgraded version of DreamCloud's flagship mattress. It provides a more complex comfort system and superior edge support. At 14 inches tall and with a medium firm (6) feel, the DreamCloud Premier is supportive enough for sleepers over 230 pounds while still reducing pressure for side sleepers and those with chronic pain.
How Does It Feel?
A cashmere blend cover encases the mattress. The cashmere is intended to wick away moisture, and our testers noticed the cover felt soft to the touch. Memory foam quilted into the Euro-top cover provides surface-level cushioning that our testers likened to a gentle hug. A second memory foam layer relieved our testers' pressure points by redistributing their weight without letting them sink in too deeply, while transitional polyfoam pushes back against your weight to keep you upright.
The support core combines pocketed coils with a base of high-density polyfoam. Thanks to a double row of reinforced coils around the perimeter, the mattress also has better edge support than many of its competitors.
Why We Like It
The DreamCloud Premier impressed us with its ample pressure-relieving comfort system and limited sinkage. This makes it a strong option for sleepers with aches and pains. The reinforced perimeter also made it easy for our testers to move across the surface, lie along the edge, and get out of bed.
Most of our testers gave the DreamCloud Premier high marks regardless of their weights and preferred sleep positions. This may make it a good option for combination sleepers and couples with different needs from their mattress. Thanks to the cooling cover and gel infusion in the second memory foam layer, we also detected minimal heat buildup during our temperature control tests.
DreamCloud provides free shipping within the contiguous U.S. as well as a limited lifetime warranty. The generous 365-night sleep trial includes a required 30-night break-in period.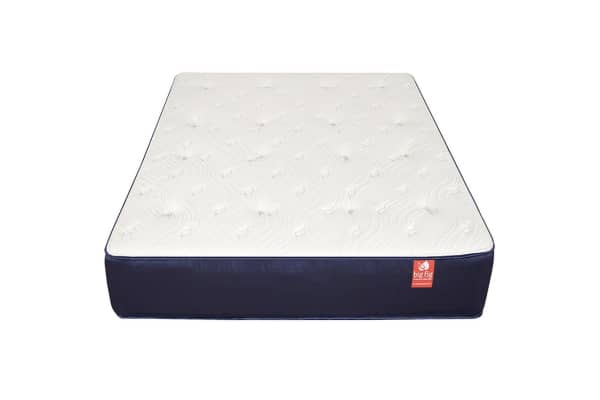 Trial Length 120 Nights (14-night requirement)

Warranty 20 Year, Limited

Trial Length / Warranty

120 Nights (14-night requirement) / 20 Year, Limited
Sleep Doctor's Take
The Big Fig is designed with heavier sleepers in mind and nicely serves its intended purpose. Dense latex and foam layers provide adequate cushioning without buckling beneath your weight, and the robust coils deliver plenty of pushback to keep your body on an even plane. We've found the mattress is particularly well suited to hot sleepers due to its breathable materials.
Firm hybrid design specifically geared toward people over 230 pounds
Latex-over-foam comfort system offers gentle cushioning and significant bounce
Reinforced perimeter coils reduce sinkage along the edges
Limited cushioning for side sleepers outside the intended weight range
Responsive comfort system may create motion transfer and cause disruptions for couples
A lot of mattresses are suitable for people who weigh more than 230 pounds, but the Big Fig is one of the only models specifically tailored to this demographic. This firm (7) hybrid contains dense comfort layers and a strong coil system, resulting in minimal sinkage, plenty of bounce, and excellent overall support. Our tests also show the Big Fig maintains a comfortable temperature throughout the night. This can be attributed to a comfort system that retains little to no heat and steady air circulation throughout the support core.
How Does It Feel?
The Big Fig's topmost layer is composed of solid latex, so you'll notice significant springiness when you get into bed. Three polyfoam layers reinforce the surface to provide additional cushioning, but each layer is progressively denser from top to bottom and this allows your body to settle into the mattress without sinking excessively. 
Pocketed coils make up the support core. Each coil has a gauge of 15, which is relatively thick, so you'll receive ample pushback from this layer. Extra perimeter reinforcement makes the mattress feel stable when you sleep near the edges or get out of bed in the morning. A breathable cover infused with cooling gel encases the Big Fig. 
Why We Like It
During our tests, the Big Fig proved effective at providing sufficient support for our team members weighing more than 230 pounds. The mattress earned stellar ratings from all testers in this weight range across the three position groups. Back and stomach sleepers between 130 and 230 pounds also found the Big Fig comfortable. If you need close contouring and cushioning to sleep comfortably, you should consider a softer, more adaptive mattress.
Temperature control was a testing highlight. The combination of cooling gel in the cover, a breathable top layer, and steady airflow through the coils helps the Big Fig resist excessive heat retention. We were also impressed during ease of movement tests. The latex produces significant bounce, and most of us moved across the surface without encountering any resistance. Edge support is also quite strong.
The Big Fig is competitively priced and standard ground shipping is free for all customers in the contiguous U.S. Your order includes a sleep trial spanning 120 nights in length. If you decide to keep the mattress, you'll also receive a manufacturer's warranty covering structural defects for up to 20 years after the initial purchase.
Why You Should Trust Us
Our team members have decades of combined experience in the sleep industry. Our rigorous in-house testing is done by a diverse group of people with a variety of body shapes and weights, which allows us to personally understand what heavy individuals need from their beds and which mattresses best suit those needs. In addition to qualitative analyses of the subjective sleep experience, we also gather quantitative data for an objective overview of performance.
More Mattress Options for Unique Groups
Best Type of Mattress for Heavy People
Choosing the type of mattress you want is one of the most important steps when buying a new bed. Some mattress types are more suitable than others for heavy people, although individual models can be designed to overcome the potential drawbacks of a mattress type.
Hybrid Mattresses
Hybrid mattresses typically combine individually wrapped steel coils with a synthetic foam or latex comfort system. Together, these features provide support and pressure relief, making hybrid models one of the top picks for heavy individuals. Hybrid mattresses also tend to be more durable than foam or innerspring beds, so their longer lifespans can justify their higher price tags.
Latex Mattresses
Natural latex is made from the sap of the rubber tree. Synthetic and blended alternatives are also available. Latex generally sleeps cooler than synthetic foam, has a bouncy and supportive feel, and offers pressure relief without excessive sinkage or close contouring. However, it lacks the deep pressure relief of memory foam. Latex mattresses tend to come with higher price tags, but they can be excellent options for heavier people who need additional support and durability.
Airbed Mattresses
Airbeds have a support core made of air-filled chambers. With the touch of a button, sleepers can customize the bed's firmness by pumping air into or out of these chambers. Most airbeds allow individual sleepers to choose their own firmness levels, making this mattress type an ideal choice for couples with different needs. However, airbeds are also among the most expensive models on the market.
Innerspring Mattresses
Innerspring mattresses traditionally have a support core of connected coils instead of the individually wrapped coils of a hybrid. While basic innerspring beds can provide good support for heavy people, we generally don't recommend them for those who sleep on their sides. That said, models with thicker comfort systems may provide the pressure relief heavier side sleepers need.
Foam Mattresses
Foam mattresses pair a memory foam or polyfoam comfort system with a high-density polyfoam support core. While foam models can be very budget-friendly, they are often a poor choice for heavy individuals. Many foam mattresses aren't firm enough to support sleepers over 230 pounds, and synthetic foam cores tend to be far less durable than steel coils or natural latex.
Is Memory Foam Good for Heavier People?
Memory foam is a unique synthetic foam that can provide first-rate pressure relief and a distinct cradling sensation. When paired with a firm, durable support core, memory foam can be exceptionally comfortable for heavy people. However, people who weigh over 230 pounds should look for high-density foams, since lower-density options are likely to lose their pressure-relieving capabilities more quickly.
How About Edge Support?
Polyfoam support cores typically compress significantly at the perimeter, meaning that most foam models lack sturdy edge support. Heavier individuals are particularly likely to notice this, causing many to feel like they could roll off if they sleep near the perimeter. Foam beds also tend to compress more deeply when someone sits on the edge, which can degrade the foam and shorten the bed's lifespan.
Is a Firm Mattress Better for a Heavy Person?
While a softer bed may sound comfortable, firm mattresses are usually a better choice for people over 230 pounds. Since heavier bodies compress the surface more, firmer models usually feel subjectively softer to our testers in this weight range while providing stronger support.
While sleeping on a firm mattress sometimes has a reputation for causing pressure points, you can still enjoy cradling regardless of the mattress' firmness. An ample comfort system with materials that contour to the body typically makes firm models more comfortable for our heavier testers with aches and pains, including side sleepers.
Contouring
Most people who weigh over 230 pounds require a firm mattress, but an appropriate amount of contouring should match the mattress' support. The mattress should contour around parts of your body that push harder against the bed to redistribute your weight and prevent soreness.
More contouring generally means better pressure relief. If you suffer from pressure-induced aches and pains, we often recommend looking for thick comfort systems that include memory foam. However, people who dislike the feeling of sinking into their bed may appreciate latex's balance of pressure relief with more subtle contouring.
Edge Support
Edge support measures how supportive a mattress is around its perimeter. While most people prefer a model with good edge support, it is vital for people who weigh over 230 pounds. In a bed with weak edge support, sleeping close to the perimeter often makes our heavier testers feel like they're going to roll off. Poor edge support also weakens the mattress over time and makes it more difficult to get out of bed.
If you want to use the whole sleep surface, we usually suggest hybrid mattresses and those with reinforced perimeters. Mattresses designed for heavy people often have better edge support than their competitors.
Are Firm Mattresses Good For You – Video
Our product experts discuss why a firm mattress might be well suited to certain types of sleepers, including those who weigh over 230 pounds. Watch the video for hands-on demonstrations of how firm beds benefit heavier sleepers.
Use the Right Bedding and Mattress Accessories
Choosing the right mattress is only one part of making your bed the perfect place to sleep. By selecting the right pillow and mattress accessories, you can customize your setup to suit your unique needs.
Use Pillows With Greater Loft or Density
When buying a pillow, consider what position you tend to sleep in and how far you sink into your mattress. The right pillow helps your spine relax into a neutral, tension-free position. A pillow that is too flat or too thick can cause neck and shoulder pain. We recommend thicker, denser pillows for heavier individuals using supportive mattresses. However, if you sink deeply into your mattress, a thinner pillow may be preferable.
Try a Mattress Topper for Extra Contouring
Mattress toppers add an additional comfort layer to your mattress. Usually made of memory foam, polyfoam, or latex, toppers are an easy way to customize your mattress' firmness and pressure relief, and they offer a temporary fix for some uncomfortable older mattresses.
Toppers generally range from 1 to 4 inches thick. We suggest that heavier individuals consider a relatively thick topper made of a durable material, such as natural latex or higher-density foam. This can provide extra cushioning while resisting indentations.
Place Your Mattress on a Stable Foundation
A stable foundation provides the flat surface a mattress needs. Using inadequate support voids many mattress warranties. However, foundations are even more crucial for people who weigh over 230 pounds. Improper support can cause your mattress to sag, making it more difficult to maintain good sleep posture.
Most manufacturers offer suggestions about what foundations work best with their mattresses. Some also sell foundations designed with their specific mattresses in mind.
Sharing Your Mattress With a Partner Who's Lighter Than You
If you share a bed with someone who weighs less than you, it can be challenging to find a mattress that fits both of your needs. The amount of contouring and support that works for one of you might not suit the other. You may be able to find a standard mattress that works for both of you, but there are also other options.
Try Sleeping on an Airbed or a Split Mattress With Different Firmnesses
Airbeds can be an excellent choice for couples with different firmness needs. Most allow you to customize the firmness of each side of the bed. While airbeds tend to carry higher price tags, they allow unmatched personalization.
Split queen or king beds combine two smaller mattresses to form one larger sleep surface. While more expensive than standard mattresses, they allow you and your partner to each choose the firmness level you need. However, not all mattresses are available in split sizes.
Place a Topper on One Half of the Mattress for the Lighter Sleeper
If you prefer a standard mattress but can't find one that suits you both, you might consider mattress toppers. Going this route means buying a mattress that is firm enough for the heavier partner and using a topper to soften the surface on the lighter partner's side. You can also use a firm topper on the heavier partner's side to reduce the risk of one topper shifting or creating a ledge-like feel.
Toppers can be an economical and effective option, but you may have to try more than one before finding what works for you.