Sleeping with your romantic partner helps create a sense of closeness and intimacy. The perks include cuddling as you fall asleep, which may benefit your health.
However, sharing a bed isn't always easy. There's less room to stretch out, and one partner may disturb the other by changing positions or getting into or out of bed. Disagreements over mattress firmness are also common.
That's why couples should choose their mattress wisely. The best mattress for couples can meet both partners' comfort preferences while providing plenty of space to sleep undisturbed.
We've included our top picks for mattresses that offer versatile comfort and a strong overall performance for couples. We also discuss how we evaluate mattresses for couples and share tips on how to find the best bed for you and your partner.
If you regularly sleep with a partner, both of your needs should be taken into account when choosing a new mattress. Important qualities for a couple's mattress include motion isolation to minimize sleep disruptions, strong edge support, consistent temperature control, and good responsiveness for sex. Queen, king, and California king are considered the best mattress sizes for couples.
Dr. Michael Breus,
Clinical Psychologist, Sleep Medicine Expert and Combination Sleeper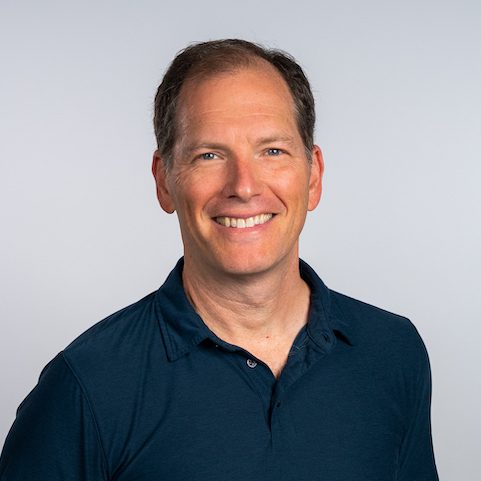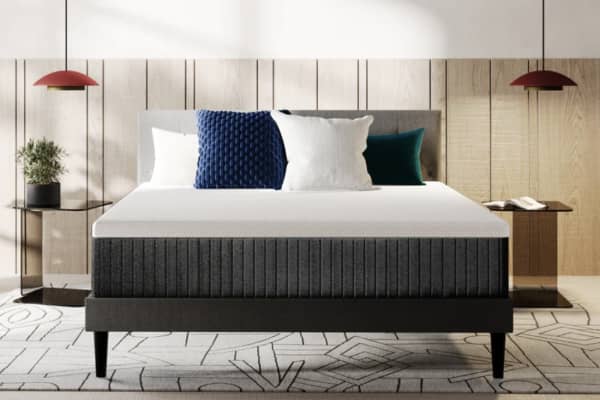 Trial Length 365 nights (4-week try-out request)

Warranty 10 Year, Limited

Trial Length / Warranty

365 nights (4-week try-out request) / 10 Year, Limited
Sleep Doctor's Take
The Emma Hybrid Comfort combines foam layers with a zoned coil system to produce an even balance of contouring and support. This design appealed to a wide range of testers on our team, making it a great fit for co-sleepers with different sleep preferences.
Open-cell foams encourage airflow
Zoned support system provides extra pushback around the chest and hips
365-night trial for all orders
Side sleepers under 130 pounds may find the mattress too firm
Foam layers likely to produce off-gassing odor after the mattress is unboxed
The Emma Hybrid Comfort has a mid-range feel that should feel comfortable for many sleeper types, including partners with different needs. A great balance of motion isolation and responsiveness for sex also caters the mattress to couples.
Open-cell polyfoam begins the comfort system, giving the surface a bit of cushioning. Foams tend to trap heat, but the open-cell construction allows for more air circulation. Next is a thicker layer of memory foam that contours to the body to relieve pressure, followed by a transitional polyfoam layer. These layers create a buffer between your body and the support core.
Pocketed coils and high-resiliency polyfoam reinforce the sleep surface, working together to prevent excessive sinkage and keep your body on an even plane. The coils are divided into seven zones, resulting in extra reinforcement for heavier areas of the body and gentler cradling elsewhere.
The Hybrid Comfort has a medium firm (6) feel that suited many of our testers. Our side and back sleepers appreciated the mattress' balanced cushioning and support. Side sleepers of at least 130 pounds and back and stomach sleepers weighing up to 230 pounds felt most comfortable. Our testers with sore spots found the mattress' foam comfort system very effective at relieving pressure.
Emma offers free shipping to customers in the contiguous U.S. and a generous year-long sleep trial. If you decide to keep the Hybrid Comfort, it's backed by a 10-year warranty.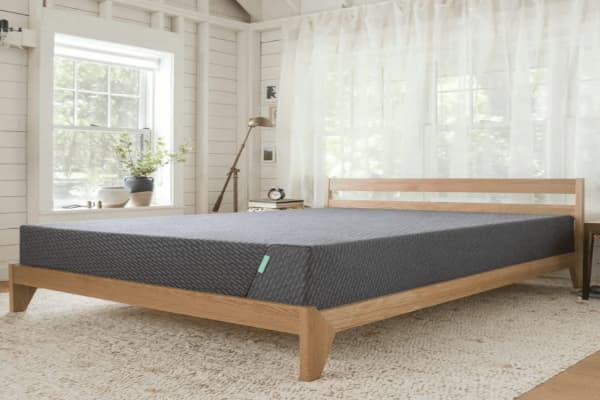 Warranty 10-Year, Limited

Trial Length / Warranty

100 nights / 10-Year, Limited
Sleep Doctor's Take
The all-foam design of the Tuft & Needle Mint offers excellent contouring for sleepers who experience painful pressure buildup — or simply enjoy the hug of memory foam. The competitive price-point is an added bonus.
Multiple features designed for cooling
Durable materials
Removable, washable cover
Some hot sleepers may find the foam too warm
Sleepers needing strong edge support may prefer a latex model
The Tuft & Needle Mint provides the contouring feel of an all-foam mattress with greater responsiveness and breathability than many models.
This high-quality, 12-inch bed consists of three polyfoam layers encased in a machine-washable cover. The top layer contains a graphite infusion, while the second layer uses a gel infusion. These components are designed to disperse heat away from the bed's surface. Our testing team reported that the mattress remained quite cool, especially compared to other foam models.
A final 6.5-inch layer of dense polyfoam acts as the support core. Many foam models sag at their perimeter, but the Mint offers a surprising degree of edge support, increasing the usable surface area for couples. Most of our testers could lie right up to the edge without feeling too unstable.
The Tuft & Needle Mint has a medium firm (6) feel with very good pressure relief. This provides all-around comfort for most body types and position preferences, particularly back and side sleepers. Our testers found that the responsive polyfoam made it easier to move across the surface, which should facilitate sexual activity for couples. The foam also absorbed vibrations and remained virtually silent to reduce nighttime disturbances when one partner moves.
Despite its quality construction, the Tuft & Needle Mint comes with a midrange price tag for a luxury model. Tuft & Needle provides free shipping to customers in the contiguous U.S. The bed is protected by a 100-night sleep trial as well as a 10-year limited warranty.
Designed specifically for two sleepers, the Tuft & Needle Mint's balanced performance provides an appealing compromise for sleep partners with different preferences.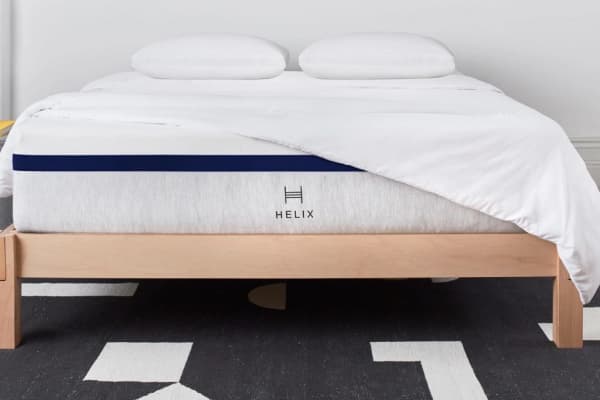 Trial Length 100 nights (30-night requirement)

Warranty 10 Year, Limited

Trial Length / Warranty

100 nights (30-night requirement) / 10 Year, Limited
Sleep Doctor's Take
The Helix Midnight combines the deep contouring of foam with the sturdy support of a coil base, striking a perfect balance for a wide range of sleepers. During testing, the bed earned especially high marks from side and back sleepers up to 230 pounds.
Affordably priced hybrid
Nearly silent when bearing weight
Versatile comfort for couples with different sleep styles
Sleepers over 230 pounds may need a firmer bed
Only one firmness option available
The Helix Midnight is an affordable hybrid that's exceptionally comfortable for many couples. Most of our testers found that the medium firm (6) feel worked well across all sleep positions, accommodating partners with different preferences.
The comfort system consists of a generous layer of contouring memory foam followed by a layer of supportive polyfoam. An 8-inch core of pocketed coils with a reinforced perimeter rests on a polyfoam base for support and durability. The mattress is wrapped in a slightly stretchy polyester cover, but couples who sleep hot may prefer to upgrade to the GlacioTex Cooling Cover designed to wick away heat.
This simple yet purposeful design creates a highly versatile sleep surface that's comfortable for a wide range of sleepers. In our tests, side and back sleepers under 230 pounds particularly enjoyed the mattress due to its balance of contouring and support. Stomach sleepers under 130 pounds also got the support they needed to maintain good sleep posture.
While coil support cores often squeak, our team couldn't hear any noise when testers moved around on the Midnight. The mattress' reinforced edges provided good support for our testers as they lay along the perimeter, so most couples won't feel like they need to gravitate toward the center of the bed.
Helix offers free shipping to customers in the contiguous U.S. You can try the Helix Midnight at home during the 100-night sleep trial. The mattress is also protected by a 10-year limited warranty.
Thanks to its close-conforming comfort system and responsive coil core, the Helix Midnight is well suited to couples looking for a pressure-relieving sleep surface that's also conducive to sex.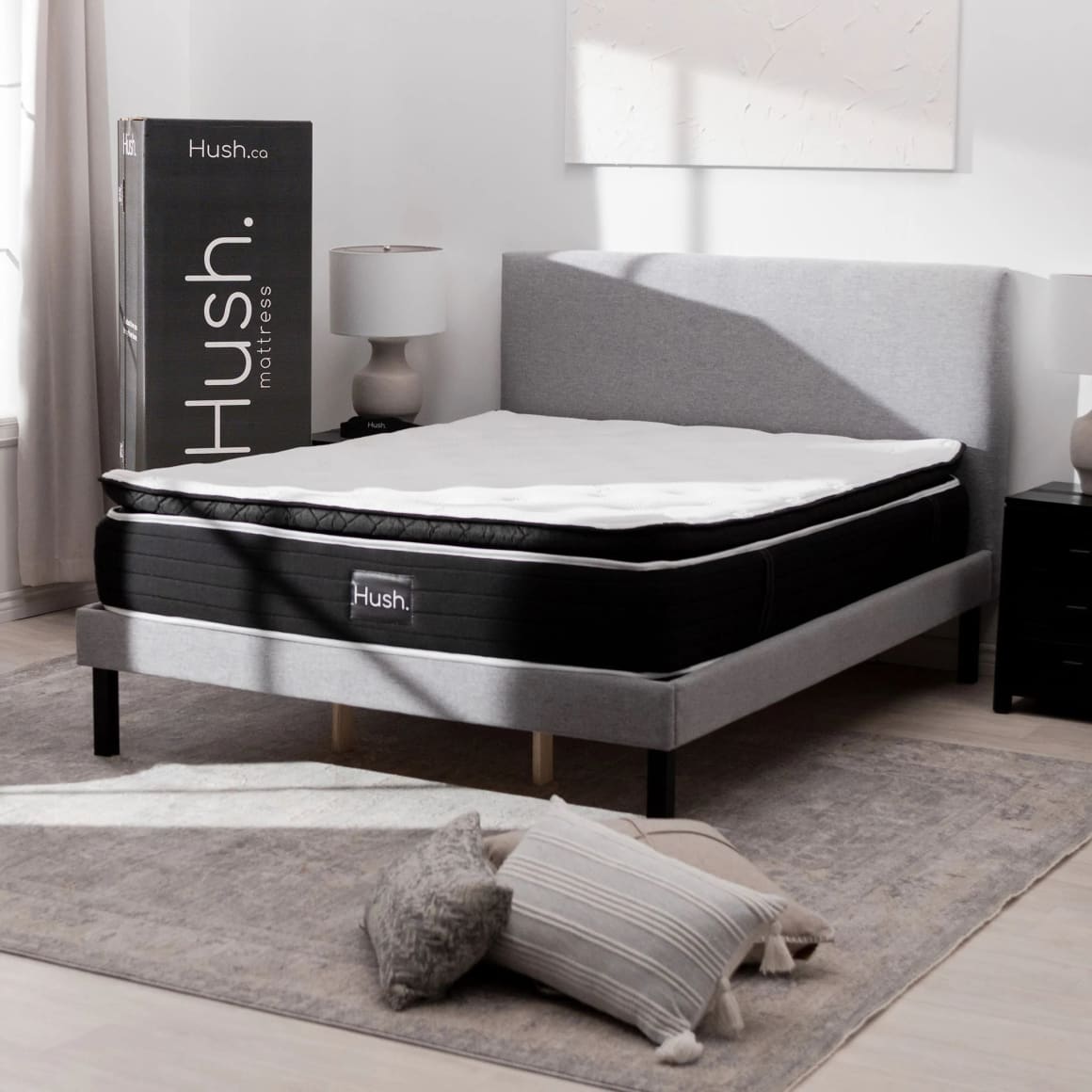 Trial Length 100 nights (30-night break-in)

Trial Length / Warranty

100 nights (30-night break-in) / 10 Year
Sleep Doctor's Take
The Hush Arctic Luxe Hybrid is designed with cooling features that set it apart from other foam hybrid models on the market. We recommend this model for sleepers who normally run hot on foam surfaces but otherwise love the feel of foam.
Breathable cover and coils system regulates temperature
Pocketed coils zoned for targeted support
Adaptive memory foam helps reduce pressure buildup
Only available in one firmness option
Stomach sleepers over 230 pounds may prefer more support
Many mattresses with foam layers tend to trap heat, but the Hush Mattress is a notable exception. A breathable cover, cooling technology, and steady airflow through the coil system made this mattress extremely comfortable for hot sleepers.
A cooling cover made from bamboo-derived viscose and phase-change material encases the mattress. Bamboo-derived materials are naturally breathable, and phase-change material is meant to react to your body heat and regulate temperature throughout the night. Underneath is an adaptive memory foam pillow-top that contours to your body to relieve pressure. The foam is also infused with graphite engineered for cooling.
A cooling gel-infused memory foam transitional layer enhances pressure relief while preventing your body from sinking too deeply into the mattress. Pocketed coils make up the support core. Thicker coils are zoned in the center of the mattress to prevent the midsection from sagging, while thinner coils cradle the shoulders and legs.
The medium firm (6) feel appealed to many of our testers, specifically our side and back sleepers. Side sleepers enjoyed the memory foam's contouring for sore spots in the hips and shoulders, while back sleepers appreciated the balance of cushioning and support. Some stomach sleepers may feel comfortable as well, but those weighing more than 230 pounds may need a bit more support.
Cooling was the Hush's standout feature, but it also excelled in other performance categories. We recommend the mattress for couples who prefer a more responsive surface for sex. The coils provided bounce that allowed us to move across the mattress with little sinkage or restriction.
Hush offers free shipping to Canada. A 100-night sleep trial allows you to test out the mattress and return it anytime after a 30-night break-in period. After that, the mattress is backed by a 10-year warranty.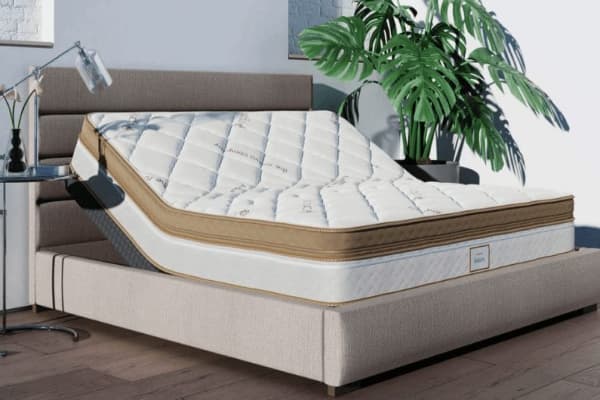 Trial Length 365 Nights ($99 Return Fee)

Warranty Lifetime, Limited

Trial Length / Warranty

365 Nights ($99 Return Fee) / Lifetime, Limited

Firmness Adjustable – Soft (3) to Firm (8)
Sleep Doctor's Take
The Saatva Solaire is a luxury airbed that lets you adjust the firmness exactly to your liking. With customization available for each side of the mattress, this is a perfect solution for co-sleepers who have very different firmness preferences.
Each partner can select their own comfort level
50 firmness settings from soft (3) to firm (8)
Free White Glove delivery
Higher price-point
May be too thick for sleepers who prefer low beds
With a high-quality comfort system, extensive adjustability, and a split comfort design, the Saatva Solaire is a versatile airbed that's a great choice for couples with differing preferences. Our testers found that the comfort system cradled their bodies, reducing pressure buildup. Meanwhile, the adjustable core gave them granular control over the overall firmness.
This model starts with a breathable, contouring comfort system. The top layer consists of a 3-inch Euro-top. Breathable cotton lets air circulate, and an antimicrobial treatment is designed to inhibit bacterial growth. Tighter quilting around the center of the bed helps support the sleeper's lower back. Next, a layer of zoned, natural Talalay latex adds targeted support and pressure relief.
A final comfort layer of memory foam deepens the contouring, while a gel infusion is designed to pull heat away from the sleeper's body. A moisture barrier separates the comfort system from the air chambers to protect the core's mechanical parts.
Sturdy vulcanized rubber air chambers make up the support core. Sleepers can add or reduce air to adjust the firmness. Each side has separate chambers, allowing both sleepers control over the feel. Sleepers can select between 50 firmness settings ranging from soft (3) to firm (8) using included electronic controllers.
Regardless of their weight or sleep position, all of our team members found a comfortable setting. Foam around the perimeter also made the edge feel sturdy enough that our testers didn't shy away from using the full surface.
Because the Solaire incorporates responsive latex, our testers never struggled to change positions. Most couples prefer a responsive surface like this for sex. Additionally, the air-filled chambers and the breathable latex layer help keep the mattress exceptionally cool. Our temperature readings detected almost no heat buildup, so couples who sleep hot should stay comfortable. As an airbed, the Solaire costs more than most models, but its durability and customizability may make it worth the investment.
Saatva provides free White Glove delivery for customers in the contiguous U.S. Your purchase also includes a limited lifetime warranty and a 365-night sleep trial. Returns during the sleep trial period incur a $99 fee.
The Solaire may be the perfect solution for partners unwilling to compromise on their personal preferences. Each sleeper can select the firmness that's comfortable for them and adjust it as needed.
Trial Length 120 nights (30-night requirement)

Warranty Lifetime, Limited

Trial Length / Warranty

120 nights (30-night requirement) / Lifetime, Limited
Sleep Doctor's Take
If pressure relief is a top priority for you, we recommend the Nolah Signature 12. The all-foam mattress offers deep cushioning to ease pressure off achy joints. Our side-sleeping testers enjoyed the cradling in the shoulders and hips.
Proprietary polyfoam redistributes weight to reduce pressure points
Non-skid bottom cover anchors the mattress in place
Breathable materials limit heat retention
Hot sleepers may feel too warm
Stomach sleepers over 130 pounds may sink too much
The Nolah Signature 12 is an all-foam bed with a medium (5) feel that our testers found optimal for side sleeping. Across weight groups, our side sleepers enjoyed the mattress' cradling and support.
This bed includes a soft, breathable cotton cover. The comfort system has three layers of polyfoam. The top layer uses 2.5 inches of Nolah's proprietary AirFoam designed for superior pressure relief and breathability. Next, a layer of more supportive polyfoam adds bounce. The final comfort layer uses 1 inch of firmer AirFoam to deepen the contouring. A 7-inch polyfoam core creates a stable base of support.
Our testers who sleep on their sides appreciated this mattress' contouring yet resilient feel. The bed cushioned their hips and shoulders while remaining supportive, helping them maintain good spinal alignment. Since our side sleepers in all weight groups found the Nolah Signature 12 comfortable, it should also accommodate side-sleeping couples with different body types. However, this mattress wasn't firm enough to support the midsections of our back and stomach sleepers over 130 pounds.
Like other all-foam beds, the Nolah Signature 12 effectively absorbed vibrations in our motion isolation tests. Most sleepers won't notice when their partner changes positions. We also found that the Signature 12 traps less heat than many foam models thanks to its breathable polyfoam.
Nolah provides free shipping in the contiguous U.S. The bed comes with a limited lifetime warranty and a 120-night sleep trial. Returns incur a $99 shipping charge. Alternatively, you can opt out of the sleep trial and decrease the total cost of your purchase.
The Nolah Signature 12's gentle cradling makes it a popular choice for couples who sleep on their sides, while its breathable proprietary foam prevents much of the heat retention often associated with all-foam mattresses.
Why You Should Trust Us
We want all of our readers to enjoy the best possible sleep. That's why we employ a team of sleep product specialists with decades of combined experience in the sleep industry.

Our testers have different body types and position preferences so that we can gather a broader range of feedback. When evaluating the best mattresses for couples, we paid special attention to the performance characteristics that typically matter most to those sharing a bed, including motion isolation, edge support, and noise rating.
More Mattress Options for Unique Groups
What to Know When Buying a Mattress as a Couple
Searching for a mattress to share requires extra consideration. We'll explain how to choose a bed that meets the needs of two sleepers.
Your Needs
Before shopping, we recommend assessing what you need from a mattress. Comfort isn't universal. Consider your body weight, height, preferred sleep position, and other personal comfort preferences. These factors can help determine what firmness and type of bed are best for you.
Your Partner's Needs
Your partner should also determine what they need from a mattress. If your partner has different comfort preferences, you may need to compromise on a bed that works for both of you.
What Size Mattress Is Right for Couples?
Couples need a mattress size that fits in their bedroom while providing enough sleeping space for both partners. For two average-sized adults, a queen mattress is a practical option that balances price and size.
If you have more space in your bedroom and your budget, a king or California king mattress provides extra room to stretch out. A larger size may also better accommodate children or pets. While a full size mattress is an inexpensive option, it is usually not spacious enough for regular use by two adult co-sleepers.
Sleep Trials, Warranties, and Return Policies
Customer service policies add value to your purchase and provide options if the mattress doesn't meet your expectations. Most reputable mattress brands include a sleep trial and warranty.
Sleep trials allow you to use the bed for a set length of time and return it if you're not satisfied. Most mattress companies either send a team to remove your unwanted mattress or ask that you donate it locally. In some cases, shipping or service charges may apply.
Warranties protect your mattress should a qualifying defect arise. Companies set the terms and conditions, including eligible defects, the length of the warranty period, associated costs to owners, whether the mattress is eligible for repair or replacement, and actions that void the policy.
What Mattress Type Is Best for Couples?
The style of mattress has significant performance implications, making some better suited to couples than others. If one partner wakes up easily or has a different sleep routine, you may prefer a quiet bed with above-average motion isolation to reduce disturbances.
Couples often prefer models with supportive edges so that they have a larger usable area. Otherwise, partners may inch closer to the center of the bed, which can make the surface feel more cramped.
Since a mattress generally does double duty as a surface for sleep and sex, it's important to assess its suitability for both purposes. The best mattresses for sex are usually quiet and responsive, with just enough contouring to provide comfort without hindering motion.
Foam Mattresses
All-foam mattresses consist of one or more foam layers. We recommend foam models to couples primarily due to their exceptional motion isolation and whisper-quiet construction. These traits can help reduce sleep disruptions when one partner moves during the night. Foam mattresses also tend to offer superior contouring, which can help prevent pressure points for side sleepers. As an added bonus for couples on a budget, many foam models are more affordable than competing designs.
That said, some foam mattresses trap body heat. This is more common in models that use thick layers of traditional memory foam without temperature-regulating components. Many sleepers over 230 pounds also find all-foam beds lack support, especially around the edges.
Innerspring Mattresses
Traditional innerspring mattresses consist of a metal coil core wrapped in a fabric cover. This style of bed lacks the substantial comfort system of a hybrid mattress, leading to more noise and motion transfer than most couples prefer. Because innersprings do not provide much contouring, side sleepers may experience pressure points. However, couples looking for a breathable, bouncy, budget-friendly sleep surface might want to consider an innerspring model.
Hybrid Mattresses
Hybrid mattresses aim to combine the best features of foam and innerspring models. They typically contain a thick comfort system with one or more layers of foam or latex and a support core of pocketed coils.
This complex construction tends to come with a higher price tag, but it may be worth it for couples seeking a balanced performance. The coil core lends to a bouncy feel that enhances ease of movement during sex. At the same time, the comfort system muffles vibrations and sound to promote a restful night's sleep.
Hybrids also frequently provide greater support, which may be particularly important for back sleepers, stomach sleepers, and individuals over 230 pounds.
Airbed Mattresses
Although airbeds are not as common as the other major mattress categories, they're often ideal for couples due to their customizability.
Most airbeds have a foam or latex comfort system with a support core of adjustable air-filled chambers. The firmness level can be modified by filling or emptying the air chambers using a remote or smartphone app. Most airbeds that are queen size or larger contain separate chambers on each side so that each sleeper can customize their comfort level.
Latex Mattresses
Latex beds use latex in their comfort and support systems. Most contain natural latex made from the sap of rubber trees, but some manufacturers use synthetic or blended latex.
Since latex models generally combine responsiveness, breathability, durability, and subtle contouring, we often suggest them for couples. Many natural latex mattresses also use exclusively natural materials to appeal to eco-conscious shoppers.
What Mattress Firmness Is Best for Couples?
No single firmness level is ideal for everyone, which can make it especially difficult for couples to find the right balance. Comfort is subjective, but we standardize our assessments by describing firmness using a scale from 1 through 10, in which 1 is extra soft and 10 is extra firm.
We've found that the majority of sleepers prefer a mattress between medium soft (4) and firm (7). Side sleepers and individuals under 130 pounds usually favor a model on the softer end of this range, while stomach sleepers and those over 230 pounds typically like a firmer option. Depending on your body types and position preferences, you and your partner may be able to agree on a feel. Otherwise, a medium (5) or medium firm (6) mattress is often a good compromise.
Dual Firmness Mattresses
If you and your partner cannot reconcile your differing comfort preferences, we suggest that you consider a dual firmness mattress, which allows each sleeper to independently select the comfort level of their half of the bed.
Adjustable airbeds frequently feature dual firmness options, meaning that each partner can change how their side feels to fit their needs, preferences, or moods. Many mattress brands offer split queen or split king designs that allow you to choose a different firmness for each side.
Compromise With a Mattress Topper
A mattress topper is placed between the mattress cover and fitted sheet to provide an extra comfort layer. Toppers can serve as a budget-friendly way to satisfy sleepers with different firmness preferences. You can purchase a firmer mattress to accommodate one partner and use a topper on one side of the bed to soften the other partner's side.