For many sleepers, nothing exemplifies luxury and comfort quite like a pillow-top mattress. A pillow-top is a layer of cushioning material sewn to the top of a standard mattress, creating a plush surface. Pillow-tops may be filled with foam, latex, fibers, or a combination of these materials. They are usually found on innerspring and hybrid mattresses.
A standard pillow-top is sewn to the top of the mattress to create the appearance of a separate layer. This differs slightly from a Euro-top, which is stitched into the surface. This places the cushioning layer level with the rest of the mattress for a neater, more uniform look. However, both pillow-tops and Euro-tops serve the same purpose and provide comparable experiences.
We'll cover everything you need to know about pillow-top and Euro-top mattresses, including our picks for the best mattresses with these features. We'll also discuss pillow-top construction, pros and cons, and mattress-buying tips.
What our tester thinks
A pillow-top mattress features a layer of padding material sewn to the top surface, resulting in a plush feel when you get into bed. We recommend pillow-top mattresses to anyone who needs extra cushioning to sleep comfortably.
Dr. Michael Breus,
Clinical Psychologist, Sleep Medicine Expert and Combination Sleeper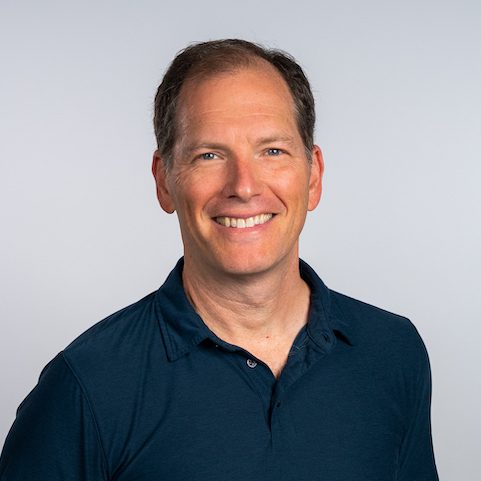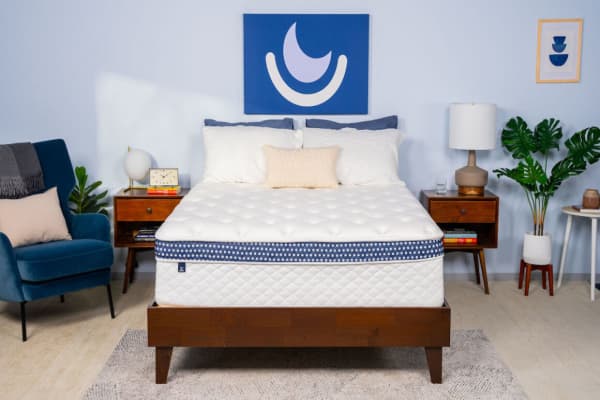 Trial Length 120 nights (30 night requirement)

Warranty Lifetime, Limited

Trial Length / Warranty

120 nights (30 night requirement) / Lifetime, Limited

Firmness Medium Soft (4), Medium Firm (6), Firm (7), Firm (8)
Sleep Doctor's Take
The WinkBed's four firmness options, adaptive Euro-top, and supportive coils made it a hit with many of our testers. The Euro-top adds a bit of surface cushioning for pressure points, while a zoned transitional layer and coils prevent the midsection from sinking too deeply into the mattress.
Four firmness options including firm (8) for people over 230 pounds
Zoned coils reinforce the edges and minimize sinkage
Hybrid design provides excellent support and responsiveness
People with sharp pain in their joints may prefer a model with more substantial cushioning
Couples who prioritize motion isolation may find the coils transfer too much movement
The WinkBed is a standout pillow-top mattress with four different firmness levels: medium soft (4), medium firm (6), firm (7), and Plus (8).
All WinkBed models feature a cover made with breathable Tencel fabric. Underneath, each mattress also has a Euro-top surface padded with adaptive polyfoam. Standard models include an additional foam layer for extra support without making the mattress feel too stiff or creating excessive motion transfer. The Plus mattress features a 2.5-inch transitional layer composed of responsive latex. The layer is divided into seven firmness zones that our testers found ensured extra reinforcement around the midsection.
The WinkBed's support core contains zoned pocketed coils that we noticed stabilized the mattress and helped maintain an even sleep surface for our testers. Steady airflow throughout the coils helps regulate the temperature of the mattress.
The medium soft (4) feel provides plushness and close contouring, making it well suited to people under 130 pounds, particularly for our side-sleeping testers. Side sleepers under 230 pounds who want a balanced feel will enjoy the medium firm (6) model, which contours to the body and delivers strong overall support. The firm (7) model offers minimal conforming and will best suit back and stomach sleepers over 130 pounds.
Testers over 230 pounds found the firm (8) model the most comfortable. A robust support system reduces sinkage and bolsters the edges, allowing sleepers to move across the surface with relative ease.
Customers in the contiguous U.S. receive free ground shipping. Each order includes a 120-night sleep trial with a 30-night break-in requirement, as well as a lifetime warranty against structural defects.
Warranty 10 Year, Limited

Trial Length / Warranty

100 nights / 10 Year, Limited
Sleep Doctor's Take
The Allswell Supreme is a foam hybrid with premium cooling features at a lower-than-average price-point. Our testing found the breathable coils and cooling infusions helped cut down on heat buildup, which hot sleepers should enjoy. Meanwhile, a mid-range feel and balanced cushioning and support appeal to many sleeper types.
Memory foam infused with graphite and cooling gel help the surface stay cool
Individually wrapped coils deliver excellent edge support
Affordable pricing in all sizes
Back and stomach sleepers will probably prefer a firmer mattress, especially if they weigh more than 230 pounds
People with sharp pressure points may need more cushioning
The Allswell Supreme has a true medium firm (6) feel. Gentle fibers cushion the Euro-top to make the surface feel plush without sacrificing support. Our testers found the memory foam comfort layer provided some contouring, and a transitional layer of responsive Energex foam reinforced pressure relief. A robust coil system provides additional stability.
The memory foam, infused with graphite and gel, is engineered to reduce heat buildup. Steady air circulation through the coil layer provides additional temperature control, and since the Supreme is fairly firm, you're less likely to sink beneath the surface and lose surface airflow. Additionally, extra coils line the perimeter to provide excellent edge support. During testing, we noticed the Supreme's firm feel was best suited to side and back sleepers who weighed 130 pounds or more.
Allswell offers free shipping within the contiguous U.S. Shipments to California, Hawaii, and Alaska incur an additional fee. Each order comes with a 100-night sleep trial and a 10-year warranty against structural defects.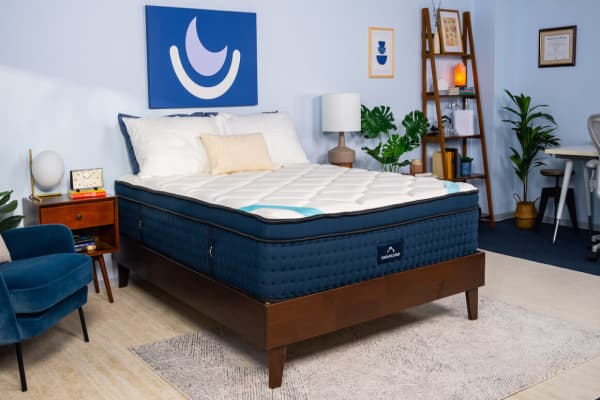 Trial Length 365 nights (30-night requirement)

Warranty Lifetime, limited

Trial Length / Warranty

365 nights (30-night requirement) / Lifetime, limited
Sleep Doctor's Take
The DreamCloud Premier is a high-profile hybrid that strikes an excellent balance between thick, pressure-relieving foam layers and a robust coil system. Our testers found they could comfortably sink into the mattress surface for pressure-point relief, while the coils prevented excessive sinkage and unnecessary strain.
Memory foam layers conform closely to align the spine and alleviate pressure
Above-average motion isolation for a hybrid
Generous 365-night sleep trial
The foams in the mattress may produce an off-gassing odor for the first couple of nights
Couples may find the mattress' plush surface restricts movement
DreamCloud Premier is a high-quality hybrid mattress with an affordable price-point and a medium firm (6) feel. A Euro-top cushioned with memory foam followed by a memory foam comfort layer creates an invitingly plush feel when you get into bed. However, the mattress is also highly supportive. A polyfoam transitional layer prevents sleepers from sinking too deeply into the mattress, while the pocketed coil support core provides excellent overall stability.
We found that the close contouring of the mattress was ideal for side sleepers who normally find hybrids too firm or rigid, especially those weighing between 130 and 230 pounds. The Premier also appealed to our testers who tend to sleep hot. The coils generate consistent airflow, allowing the mattress to maintain a comfortable interior temperature.
Our testers noticed the thick foam layers absorb movement and reduce transfer across the surface, making the Premier a good fit for couples who require motion isolation to sleep soundly.
DreamCloud's 365-night sleep trial is among the longest in the online mattress industry. Those who decide to keep their Premier also qualify for a lifetime manufacturer's warranty. Shipping is free of charge for all orders in the contiguous U.S.
Trial Length 365 nights (30-night break-in period)

Warranty 25 Year, Limited

Trial Length / Warranty

365 nights (30-night break-in period) / 25 Year, Limited

Firmness Medium Firm (6), Firm (7)
Sleep Doctor's Take
The Avocado Green Mattress is a high-end latex hybrid with luxury materials to match. The cover and comfort layers all hold certifications ensuring they were sourced sustainably and produced ethically. The natural materials also earned the Avocado high marks in our temperature control tests, appealing to hot sleepers.
Composed of natural and organic materials
Highly durable and breathable latex hybrid design
Sleep trial allows customers to test out the mattress for one year
The mattress holds a higher-than-average price-point
The mattress' bouncy feel may transfer more movement and cause sleep disturbances
The Avocado Green is a luxury hybrid mattress constructed from sustainably sourced materials. The comfort layer consists of Dunlop latex certified by the Global Organic Latex Standard. The mattress also features an organic cotton cover and a top layer made of organic wool batting, both of which have received certification from the Global Organic Textile Standard. A transitional latex layer and pocketed coil support core complete the hybrid design.
The standard firm (7) Avocado Green models, which measure 11 inches thick, do not include a pillow-top. For an additional fee, customers can add this feature, which is cushioned with 2 extra inches of organic latex. This increases the Green's profile to 13 inches and makes the surface slightly softer, resulting in a medium firm (6) feel. Side sleepers who weigh at least 130 pounds may want to consider this option, as well as back and stomach sleepers who weigh 130 to 230 pounds.
Our testing team found that the Avocado Green offered excellent temperature control with its breathable organic cotton cover, moisture-wicking wool batting, and ventilated latex layers. The coils also help the mattress stay cool by promoting steady airflow through the interior. Since latex is a naturally responsive material and the coils provide a noticeable bounce, the Green will also appeal to anyone who enjoys sleeping on a springy mattress.
Avocado Green provides free shipping to all 50 states. You'll also receive a 365-night sleep trial and a lifetime warranty against structural defects.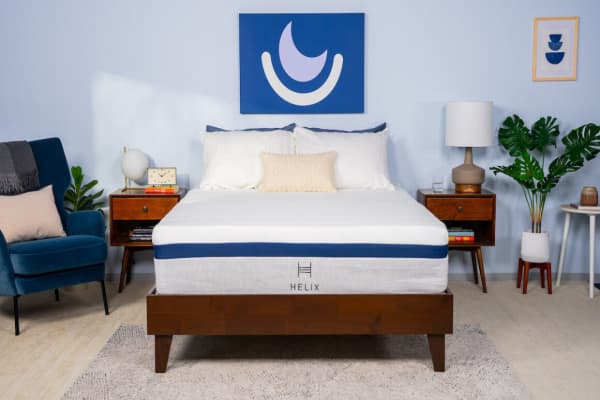 Trial Length 100 nights (30-night requirement)

Warranty 10 Year, Limited

Trial Length / Warranty

100 nights (30-night requirement) / 10 Year, Limited
Sleep Doctor's Take
Side sleepers on our team appreciated the Helix Midnight Luxe's thick foam comfort system, which helped reduce pressure-induced pain in their hips and shoulder. A zoned coil system also prevented the sides of their bodies from sinking too much and misaligning the spine.
Above-average pressure relief and motion isolation
Zoned coils support the midsection and reduce sinkage along the perimeter
Breathable Tencel fabric helps the pillow-top sleep cool
Back and stomach sleepers who weigh at least 130 pounds may find the mattress too soft
The foam comfort system may trap too much heat for some hot sleepers
Although the Midnight Luxe is geared toward side sleepers, the balanced medium firm (6) feel of the mattress makes it an appealing option for most people under 230 pounds.
Memory foam has a tendency to trap heat, but the Midnight Luxe's cover is made of breathable Tencel fabric that reduces heat buildup on the surface to help you stay cool. Tencel also has moisture-wicking properties.
The pillow-top includes adaptive memory foam that responds slowly to your body and provides a cradling sensation. Our testers noticed that the second memory foam layer provided additional contouring, while a polyfoam transitional layer prevented them from sinking too deeply into the mattress.
The support core contains pocketed coils divided into different zones. This ensures extra reinforcement for the lower back and hips as well as less sinkage along the perimeter. In addition to providing excellent stability, the coils circulate air throughout the interior to help the mattress stay cool.
The Midnight Luxe's construction gives the mattress an advantage over other hybrids in certain performance categories. We found the thick memory foam layers absorbed movement very well, resulting in less motion transfer than you might expect from a mattress with coils. The Midnight Luxe's pressure relief is also above-average, particularly for side and back sleepers.
Each Midnight Luxe purchase includes two free Helix Dream Pillows, and shipping is free for customers in all 50 states. The mattress is backed by a 100-night sleep trial and a 15-year warranty.
Why You Should Trust Us
Each member of our testing team brings years of experience and expertise to our product evaluations. We personally test mattresses, pillows, and other sleep products and assign ratings based on different performance metrics.

Our team evaluated dozens of pillow-top and Euro-top models for pressure relief, motion isolation, temperature regulation, and other performance categories. The testers represent different sleep positions, body weights, and firmness preferences to ensure that our ratings are well rounded and inclusive of all sleeper types.
What Is a Pillow-Top Mattress?
A pillow-top mattress is any model featuring a pillow-top or Euro-top, which are surface layers that contain foam, latex, fibers, and other cushioning materials. Pillow-tops and Euro-tops are intended to create a plush sleep surface. Fabric covers encase these layers, and many also feature piping along the edges. The majority of pillow-top mattresses are innerspring or hybrid models.
Pillow-Top vs. Euro-Top
Pillow-tops are layers of cushioning material sewn to the surface of a mattress to create the appearance of a separate layer. The result is a top layer that expands beyond the mattress surface. In contrast, Euro-tops are stitched on the bottom, so the layer looks level with the mattress for a more uniform appearance.
There are slight differences between pillow-tops and Euro-tops. For example, Euro-tops tend to contain denser material that makes the surface feel somewhat firmer than a traditional pillow-top, and this can make the mattress feel more stable along the edges. However, sleeping on a pillow-top feels very similar to sleeping on a Euro-top, and both have a distinct feel from a mattress that does not feature either.
How Long Does a Pillow-Top Mattress Last?
Pillow-top mattresses typically do not last as long as models without pillow-tops. Softer materials tend to lose shape and begin sagging before firmer materials. Since most pillow-tops are designed to feel plush, this means the surface may feel uneven after only a few years of use. The expected lifespan is slightly better for mattresses with firmer pillow-tops, though it's still not as long as mattresses without pillow-tops.
Can You Flip a Pillow-Top Mattress?
Most pillow-top mattresses are not designed to be flipped. The pillow-top is sewn to the surface and expands beyond the edges, so the mattress will likely feel uneven if you flip it. Many mattresses with pillow-tops also showcase a more traditional design with softer layers near the surface and firmer, denser components comprising the base.
What Materials Are Pillow-Tops Made From?
Different materials can be used for cushioning in pillow-tops. These include solid or shredded memory foam, polyfoam, latex, wool, cotton, or synthetic fibers. Pillow-tops may also feature covers made from fabrics such as cotton, polyester, rayon, Tencel, or a blend of two or more of these materials.
Do Pillow-Tops Also Come as Mattress Toppers?
A pillow-top is essentially a mattress topper that cannot be removed. Pillow-tops are sewn or stitched to the mattress surface. Toppers, or stand-alone layers that rest freely on the mattress, serve the same purpose as pillow-tops by making the surface feel softer than the mattress would feel without this layer. Toppers can be tucked beneath a fitted sheet or attached to the mattress with elastic corner straps.
As a Topper, Do Pillow-Tops Play Well With Foam Mattresses?
Pillow-tops are not commonly found on all-foam mattresses. You may benefit from using a softer topper if your foam mattress feels too firm. Toppers can also provide a temporary fix if your foam mattress becomes even or starts to sag.
However, heat retention is a drawback to using a topper on a foam bed. These mattresses lack the internal airflow of other models, like innerspring or hybrid mattresses, and tend to absorb and trap more heat as a result. If you use a foam topper on a foam mattress, this may compound the heat-trapping issue. Toppers containing more breathable materials such as down, feathers, or latex may sleep cooler but likely won't offset the heat-trapping tendencies of the mattress.
Pros and Cons of Pillow-Top Beds
Pros

Cons

Comfort: Many people enjoy the plush feel of sleeping on a pillow-top mattress. Pillow-tops are particularly well suited to side sleepers and people who weigh less than 130 pounds, as both groups usually prefer softer surfaces.
Pressure relief: The materials used to cushion pillow-tops often conform closely to cradle the body, improve spinal alignment, and reduce pressure in the shoulders, lower back, and hips.
Temperature control: Most pillow-top mattresses are innersprings or hybrids. Both mattress types contain coil systems that circulate air throughout the interior and are often considered the best mattresses for temperature control.

Durability: Since pillow-tops usually contain soft materials, these mattresses don't last as long as standard models with firmer, denser surface layers. Sleepers may notice sagging and loss of shape within several years.
Softness: Some sleepers need firmer surfaces to feel comfortable and adequately supported and may wake up with pain or pressure points after using a softer pillow-top mattress. These sleepers may include back and stomach sleepers as well as those who weigh more than 230 pounds.
Deep-pocket sheets: A pillow-top can add several inches to the profile of a mattress. In some cases, the pillow-top layer is thick enough that the mattress won't be compatible with a standard fitted sheet and may require a more expensive deep-pocket sheet set.
Is a Pillow-Top What You Want From a Mattress?
Pillow-top mattresses typically feel soft and conform closely due to their plush surface layers. While these qualities won't appeal to all sleepers, they do make pillow-top mattresses particularly well suited to some specific categories.
You're a side sleeper
Side sleeping does not promote spinal alignment like back or stomach sleeping. People who favor this position often need a plusher sleep surface that cushions the shoulders and hips to promote even spinal alignment.
You like sleeping on a cushioned surface
Pillow-top mattresses suit people who prefer sleeping on plush surfaces. Many liken the feel of pillow-tops to sleeping on a cloud. Those who want a slightly firmer feel but still enjoy cushioned surfaces should try Euro-top mattresses as well.
You may like the look of a thicker mattress
Pillow-top mattresses have a distinctive, luxurious look. The additional surface layer also means these mattresses tend to be taller than the average model. Anyone who enjoys the look of a high-profile mattress, as well as those who enjoy the feel of sleeping on a taller bed, may find pillow-top mattresses appealing.