Traditional innerspring mattresses, which are made primarily of coils without many other layers, were a staple sleep product for decades. Modern innerspring models often include a comfort system for more balanced conforming and support. This makes them very similar to hybrids, which are mattresses made up of both coils and comfort layers. Despite the changes, the updated innerspring design still provides many of the benefits of traditional innersprings, including breathability, affordability, edge support, and responsiveness.
Based on the results of our hands-on mattress tests, we'll share our top picks for the best innerspring mattress, including discussing the different types of coils, how much you should expect to pay, and the average lifespan of an innerspring model.
One thing you can count on with innerspring mattresses is support. The amount of support will vary depending on the materials and thickness of the comfort layers, but innersprings are a good place to start if you need a certain amount of sturdiness and responsiveness from your mattress.
Dr. Michael Breus,
Clinical Psychologist, Sleep Medicine Expert and Combination Sleeper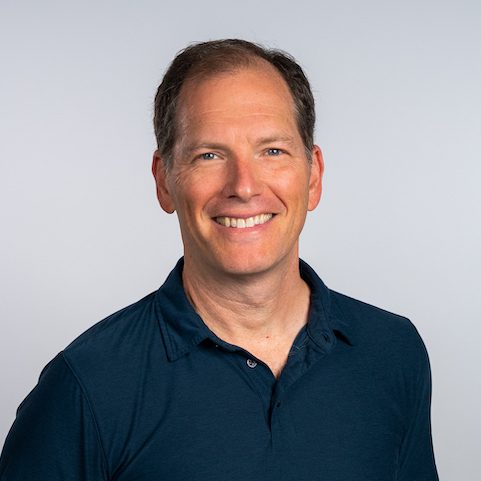 Brooklyn Bedding Signature Hybrid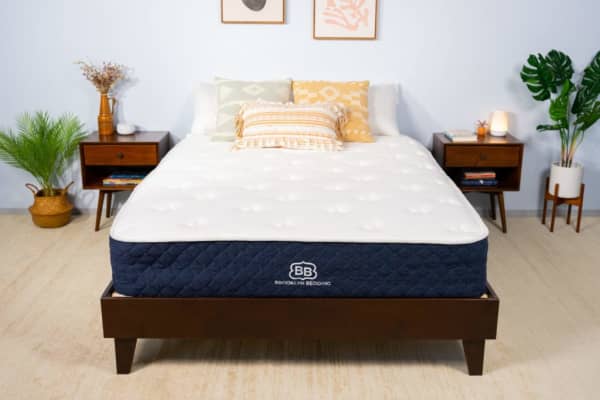 Trial Length 120 nights (30-night requirement)

Warranty 10 Year, Limited

Trial Length / Warranty

120 nights (30-night requirement) / 10 Year, Limited

Firmness Medium Soft (4), Medium Firm (6), Firm (8)
Sleep Doctor's Take
The Brooklyn Bedding Signature Hybrid is versatile, affordable, and a strong performer in several key testing areas such as temperature control and pressure relief. You can choose from three firmness levels based on your body type and primary sleep position.
Available in three firmness levels
Contouring comfort system relieves pressure
Budget-friendly without sacrificing durability
Foam layers may hinder movements across the surface
Motion isolation and pressure relief limited in firmer models
The Brooklyn Signature Hybrid comes in three firmness levels: medium soft (4), medium firm (6), and firm (8). We found that these options meet the needs of most sleep positions and body types, and the accessible price-point gives the mattress broad appeal.
Its comfort system starts with a layer of highly responsive gel-infused TitanFlex polyfoam that hugs your body without taking away from the springy feel. Our testers felt that it provided good cushioning without the sometimes overly plush feel of memory foam. We also noted that the VariFlex polyfoam transition layer underneath provided additional support, distributing weight evenly across the bed's surface to limit sinking.
In the core, 8 inches of Ascension pocketed coils supported by a base layer of high-density polyfoam offer responsive support. Pocketed coils move independently of each other, which makes for better contouring and motion isolation. In our tests, we found that these coils responded well to movement without transferring it across the mattress. The high-caliber coils reinforcing the perimeter of the mattress also allowed most of our testers to easily get into and out of bed.
Overall, our testers reported that all three firmness levels of the Brooklyn Signature Hybrid provided good pressure relief without causing them to sink too far into the bed. They were able to change positions easily, indicating that this mattress would work well for active sleepers and for engaging in sex. We also found that the combination of relatively breathable foam and coils encourages airflow, making this mattress a good option for hot sleepers.
The side sleepers on our team preferred the medium soft and medium firm options for their pressure relief and motion isolation. Back and stomach sleepers liked the medium firm and firm options best. After reviewing all the feedback, we determined that the medium firm option offers nearly universal support to different sleep styles and works especially well for couples.
Shoppers within the contiguous U.S. receive free shipping on the budget-friendly Brooklyn Signature Hybrid, along with a 120-night sleep trial. The mattress also includes a 10-year limited warranty.
The Brooklyn Signature Hybrid is a versatile, affordable mattress that impressed our testers with its combination of pressure relief and sturdiness.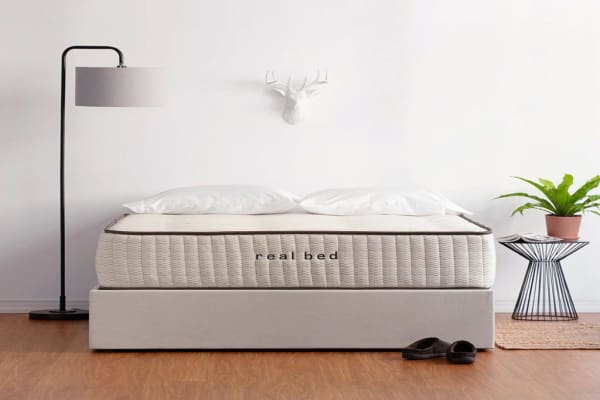 Warranty 25-Year, Limited

Trial Length / Warranty

100 nights / 25-Year, Limited
Sleep Doctor's Take
The Real Bed's latex hybrid design offers considerable bounce, robust support, and a decent lifespan — all at an approachable sticker price. Breathable cover and comfort layer components also allow the mattress to sleep exceptionally cool throughout the year.
Firm surface relieves pressure while enabling active sleeping and sex
Designed to sleep cool
Natural materials
Too responsive to isolate much motion transfer
Minimal contouring and cushioning for most side sleepers
Traditionally, innerspring mattresses aren't known for excelling at pressure relief because they tend to lack robust comfort layers. However, the Real Bed, a firm (7) hybrid model, finds a balance between the sturdiness of an innerspring and the pressure relief of a plush comfort system.
Wrapped in a breathable GOTS-certified organic cotton cover, the mattress' comfort system includes rayon, wool, and natural latex. Our testers found that this responsive combination created a buoyant feel and prevented excessive sinkage while still conforming around pressure-prone areas.
One of the ways the Real Bed provides good pressure relief is by using pocketed coils. These coils are individually wrapped and compress independently in response to your weight. They also give the bed a bouncy feel and strengthen the edges. Additional layers of wool, latex, and rayon support the coil system.
Our temperature control tests, which include both tracking temperature and getting feedback from testers, showed that the Real Bed's breathable materials keep heat from building up. This makes it a good choice for hot sleepers.
The Real Bed's firm feel and subtle conforming worked best for our back and stomach sleepers, especially those over 230 pounds.
The mattress is backed by a 25-year limited warranty. Real Bed also offers a 100-night sleep trial, and those who live in the contiguous U.S. receive free shipping.
With its focus on both pressure relief and affordable organic materials, the Real Bed is a good choice if you're looking for a comfortable, eco-friendly mattress.
Trial Length 365 nights (30-night break-in period)

Warranty 25 Year, Limited

Trial Length / Warranty

365 nights (30-night break-in period) / 25 Year, Limited

Firmness Medium Firm (6), Firm (7)
Sleep Doctor's Take
Available as a firmer standard model or a gentler Euro-top design, the Avocado Green maintains even support for most sleepers thanks to its responsive latex comfort layer and zoned coil system. All U.S. orders include a generous 365-night sleep trial.
Certified organic materials
Zoned coils for targeted support
Responsive surface for sex and active sleepers
Responsive latex hybrid design offers minimal motion isolation
Sleepers under 130 pounds may not receive enough cushioning
The Avocado Green Mattress is the mainstay of Avocado's mattress line, which is known for using primarily sustainable products. It includes GOTS-certified organic wool and cotton and GOLS-certified organic Dunlop latex in its comfortably supportive design. Nearly all of our testers across body types and sleep styles reported that the Avocado Green Mattress provided a good balance of conforming pressure relief and solid support.
Underneath the breathable organic cotton cover, the comfort system includes a combination of organic wool and Dunlop latex that we found reduces pressure without hugging the body too closely. The moisture-wicking wool is designed to keep you cool and dry, and our temperature tests confirmed that the mattress surface doesn't retain significant heat.
Coils are another important part of a hybrid mattress' comfort system. The number, type, and arrangement can determine how well a mattress supports your body and regulates temperature. Sporting a support core that features up to 1,414 tempered steel coils, the Avocado Green impressed our testers with its stability and efficient airflow. The coils are arranged in five ergonomic zones with narrower coils in the edges and center of the bed for extra support. A final base layer of Dunlop latex supports the coils as they compress.
Between the medium firm (6) pillow-top version and the standard firm (7) option, we found that the Avocado Green Mattress can support virtually any sleep position and body type. The pillow-top version particularly appealed to our side sleepers, while stomach sleepers preferred the firm option. Back sleepers generally enjoyed both versions equally.
Our motion isolation tests indicated that the springy surface would be excellent for both sex and frequent changes in sleep position while still isolating motion relatively well. Additionally, we found that the mattress produces minimal off-gassing odors, making it a good choice if you're sensitive to the "new bed smell."
The Avocado Green Mattress is GREENGUARD Gold certified for emission standards. Many of its materials also hold OEKO-TEX Standard 100 certification, verifying that they have been independently tested for a variety of harmful substances.
Buyers in the contiguous United States receive free shipping with the Avocado Green Mattress. The purchase also includes a 25-year limited warranty and a generous 365-night sleep trial.
The Avocado Green Mattress is a sustainably designed hybrid that provides a good balance of support and motion isolation for sleepers of most body weights and sleep styles.
Trial Length 100 Nights (30-Night Requirement)

Warranty 10 Year, Limited

Trial Length / Warranty

100 Nights (30-Night Requirement) / 10 Year, Limited
Sleep Doctor's Take
The Casper Original Hybrid pairs adaptive foam with zoned support layers to create a medium (5), well-balanced feel for people weighing up to 230 pounds — side sleepers in particular. The mattress also isolates more motion and alleviates more pressure than the average innerspring model.
Patented AirScape polyfoam engineered for air circulation
Balanced contouring and bounce
Zoned memory foam designed to improve sleep posture
Back and stomach sleepers may sink excessively
Perimeter lacks stability when bearing weight
Side sleepers usually need a mattress that contours to the body and relieves pressure at trouble spots, such as the shoulders and hips. The side sleepers on our team found that the medium (5) Casper Original Hybrid provides both of these things while also focusing on keeping you cool as you sleep.
The Casper Original Hybrid's cover contains recycled polyester, upcycled cotton, rayon, and lycra. The comfort system starts with AirScape polyfoam, which contains thousands of perforations to boost airflow. Our temperature control tests showed that there was very little heat buildup, and we also found that the mattress did a great job of easing pressure.
Underneath the Airscape polyfoam, a layer of memory foam enhances the contouring, and zoning adds ergonomic support. Zoning means that the foam layer is firmer in some places and softer in others so it can better support specific areas of the body–an important factor for side sleepers. Finally, a support core of pocketed coils bolsters the surface and adds bounce. Polyfoam wraps around the outside of the coil system to reinforce the edge.
The Casper Original Hybrid's combination of cradling and support makes it a great option for side and back sleepers of all body types. Most of our testers who were stomach sleepers under 230 pounds also felt they received sufficient support.
The mattress' balance of motion isolation, edge support, and bounce makes it a popular option for couples. Our partner tests showed that sleepers can easily move around without disturbing each other, and they had very little trouble getting into and out of the bed.
Casper provides free shipping to buyers within the contiguous U.S. and the Canadian provinces. The Casper Original Hybrid comes with a 100-night sleep trial and a 10-year limited warranty.
The Casper Original Hybrid is a good fit for side sleepers who need a balance of pressure relief and temperature control. It's also likely to suit couples who want the additional benefit of easy movement.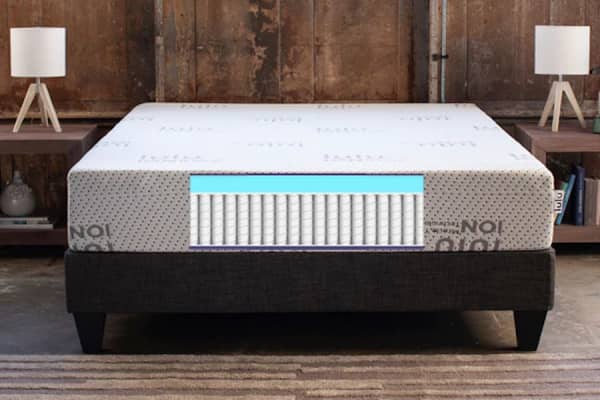 Trial Length 101 nights (28-night requirement)

Warranty 10 Year, Limited

Trial Length / Warranty

101 nights (28-night requirement) / 10 Year, Limited
Sleep Doctor's Take
The Lulu Hybrid has a balanced medium firm (6) feel, sturdy perimeter, and a thick foam comfort layer to absorb motion — all important attributes for co-sleepers. Our team also enjoyed the hybrid's cooling cover that captures and releases heat on contact, resulting in a surface that feels cool at all times.
Memory foam hybrid design offers even contouring and sturdy support
Proprietary ION cover engineered to dissipate heat and promote physical recovery
Pocketed coils are reinforced along the perimeter to limit sinkage
Not enough cushioning for most side sleepers
Foam layers may sink and hinder surface movements
If you and your partner are in the market for a new mattress, the Lulu Hybrid checks a lot of boxes for couples. The comfort layer is composed of memory foam that absorbs movement well, significantly reducing the amount of transfer you feel when your sleep partner moves in bed, and vice versa. Sturdy pocketed coils make up the support core. The coils are reinforced along the perimeter to stabilize the edges. This allows both of you to use the entire bed for sleep or sex, rather than feeling confined to the middle. A base layer of high-density polyfoam provides additional reinforcement.
Another notable feature of the Lulu Hybrid is its cover made of proprietary ION fabric. This innovative material is designed to promote circulation and muscle recovery, allowing you to wake up each morning feeling well-rested. ION fabric also has heat-dissipating properties to maintain a cool, comfortable surface. The Lulu Hybrid is considered firm (7). After testing the mattress, we've determined its supportive, moderately contouring design is best suited to side sleepers weighing more than 230 pounds, and back and stomach sleepers weighing at least 130 pounds.
The Lulu Hybrid's price-point falls within the average range for foam hybrid models, and standard delivery is free for all orders. Lulu's sleep trial runs for 101 nights, during which time you can test out the mattress and decide whether it's right for you. There is no restocking fee for returns within the 101-night window. Those who keep their Lulu Hybrid receive a 10-year warranty against excessive sinkage and other structural defects.
Why You Should Trust Us
Leveraging our vast knowledge and experience in the sleep product industry, we carefully analyze each product we review to provide an unbiased assessment.

Our goal is to help you choose the right sleep products for your needs, lifestyle, and budget. To that end, we perform a variety of in-depth tests that look at factors such as motion isolation, temperature regulation, and pressure relief. In addition to our quantitative research, we rely on feedback from testers of varying body types and position preferences to get a clear idea of how the same mattress performs for different individuals.
What Is an Innerspring Mattress?
An innerspring mattress consists primarily of metal coils. The gauge, or thickness, of the coils helps determine the firmness of the mattress. A higher gauge means the coil is thinner, which leads to a softer mattress. Lower-gauge coils are thicker and firmer, leading to a firmer mattress.
The type of coils also affects the mattress' performance. Bonnell coils, offset coils, continuous wire coils, and pocketed coils are common options. Each has potential benefits and drawbacks.
While traditional innerspring beds have little to no comfort system, modern innerspring mattresses usually include a cushioning comfort system consisting of latex, foam, or fiber to alleviate pressure.
Today, most quality innerspring models are durable and budget-friendly. This mattress type is also widely available, giving you plenty of options.
Innerspring Mattress vs. Airbed
While an innerspring mattress has a coil core, an airbed uses air chambers for support. Most airbeds have at least two air chambers, though some incorporate more. You can adjust the firmness by adding or releasing air using a remote or app, which makes this type of mattress more versatile than an innerspring. Airbeds are also generally more durable than innersprings. However, airbeds tend to be significantly more expensive and lack an innerspring model's distinctive springiness.
Like an innerspring mattress, an airbed's comfort system may include foam or latex for added plushness. Similarly, models with thicker comfort systems usually offer more pressure relief.
Innerspring vs. Hybrid Mattress
Differentiating between hybrid and innerspring mattresses can be difficult since both rely on metal coils for support. Innerspring models used to have little or no comfort system, whereas hybrids have always included significant comfort systems. Now, innerspring and hybrid beds both generally contain coil support cores and latex, polyfoam, or memory foam comfort layers.
Because of the obvious similarities, many manufacturers use the terms "innerspring" and "hybrid" interchangeably. That said, hybrid models generally have thicker comfort systems and higher price tags. They also tend to last slightly longer.
What Are the Different Types of Innersprings?
Innerspring models typically use one of several common coil varieties. Each type performs a little differently based on its construction.
Bonnell Coils
Shaped like hourglasses and connected by spiral wires, Bonnell coils are the traditional option for innerspring mattresses. These coils are budget-friendly, but they're a little less responsive and more prone to squeaking and transferring motion than some alternatives.
Offset Coils
Offset coils also have an hourglass shape interconnected with spiral wires, but their sides are more square-shaped. Under pressure, they flex like a hinge,which allows for good contouring, limited noise, and reduced motion transfer. However, offset coils are typically more expensive than Bonnell coils.
Continuous Wire Coils
Continuous wire coils are made with a single wire twisted into a row of loose coils. These coils are typically inexpensive and durable, giving the mattress a firm and stable feel. However, because they're all made of one piece of wire, they don't contour as closely to the body, and they tend to transfer motion.
Pocketed Coils
Pocketed coils are individual springs, each wrapped separately in fabric. Since they're not connected, pocketed coils can respond independently to movement and pressure. This limits motion transfer and relieves pressure points. While pocketed coils are generally the most expensive kind of coil, they also tend to be the most durable.
Should You Sleep on an Innerspring Mattress?
If you need stable support, tend to sleep hot, or just have a limited budget, an innerspring mattress could be right for you.
Our tests have shown that stomach and back sleepers often have an easier time maintaining good spinal alignment with innerspring mattresses due to the innerspring's coil core and thinner comfort system. Testers who weigh over 230 pounds have also frequently reported appreciating the solid support of innerspring models.
Additionally, innerspring mattresses are often popular with hot sleepers. This is because the coil system allows air to circulate freely, which helps heat dissipate. Models with thin comfort systems generally don't hug too closely to your body, which also reduces heat buildup.
Budget-conscious shoppers may also prefer an innerspring mattress over a hybrid, all-foam, or latex bed due to cost. Some of the most affordable models on the market are innersprings, and many are reasonably high quality. We've put together a quick breakdown of the pros and cons of innerspring mattresses below.
Innerspring Mattress
Pros

Cons

Often less expensive than other mattress types
Widespread availability
Bouncy and responsive for easy movement
Breathable enough to satisfy most hot sleepers
Edges are generally supportive

More prone to noise and motion transfer
Thin comfort systems may limit pressure relief
May sag in the center over time
How Much Does an Innerspring Mattress Cost?
The average price for an innerspring mattress falls between $500 and $1,200. You may pay more or less depending on factors such as the quality of the materials and the complexity of the construction. The coil type, number of coils, comfort system materials, mattress thickness, features, and company policies can also affect the price-point. Additionally, mattresses made in the United States typically cost more due to the higher costs associated with facilities and labor.
How Long Does an Innerspring Mattress Last?
On average, most innerspring mattresses last approximately 5.5 to 6.5 years. Longevity varies based on the durability of the mattress' construction and materials. For instance, pocketed coils and continuous wire coils typically last longer than Bonnell coils.
How often you use the mattress also impacts its life expectancy. Sleeping on the same surface every night is likely to cause more wear and tear, whereas a mattress you only use for guests may last longer.
To enhance an innerspring mattress' lifespan, be sure to follow manufacturer recommendations. Most models require a foundation or box spring for proper support. Exceeding the mattress' suggested weight limit can also damage the bed.