If you think of mattress firmness as a scale between soft and firm, many sleepers prefer a mattress that's somewhere in the middle. That said, some sleepers need mattresses with an extra firm feel to ensure comfort and proper spinal alignment.
Extra firm mattresses offer ample support and sturdy comfort layers with a touch of contouring. They are suitable for an array of sleeper types, but they tend to be most beneficial for stomach and back sleepers as well as those who weigh over 230 pounds.
We've rounded up our picks for the best extra firm mattresses, taking a look at how they feel and how they performed during hands-on testing. We'll also explore the benefits of extra firm mattresses, who they're ideal for, and what to keep in mind when shopping for an extra firm model.
Trouble sleeping?
Answer these 5 easy questions to discover your perfect mattress
Trouble sleeping?
Answer these 5 easy questions to discover your perfect mattress
What position do you sleep in?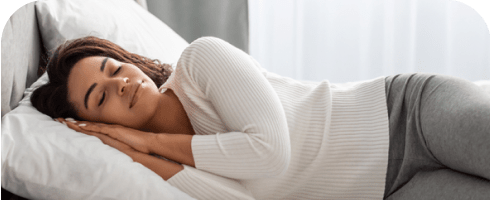 Side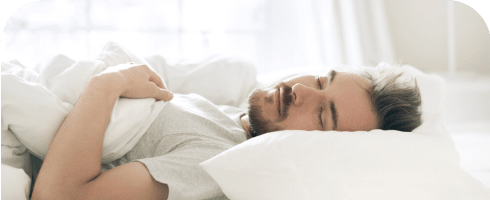 Back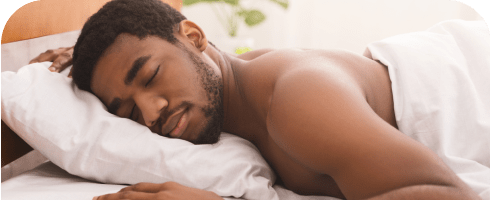 Stomach

Do you experience any pain while sleeping?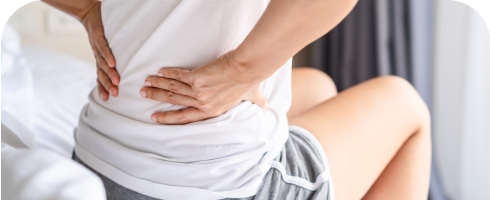 Back and/or side pain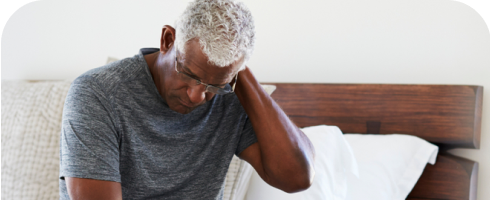 Neck and/or shoulder pain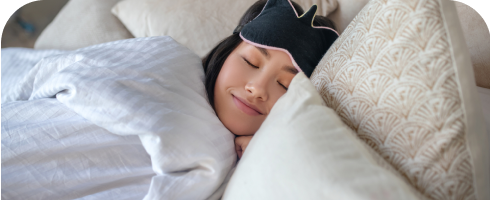 Little to no pain
Do you have any material preferences?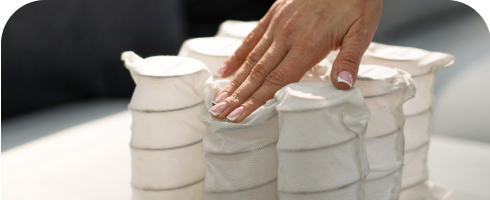 Innerspring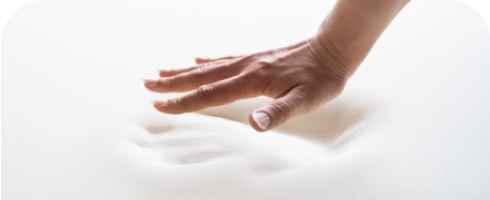 Foam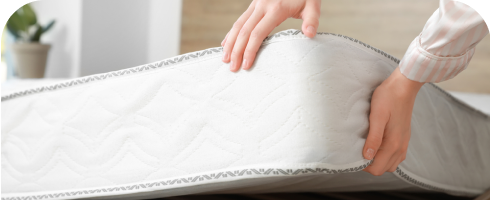 No preference/ Other
Do you sleep hot?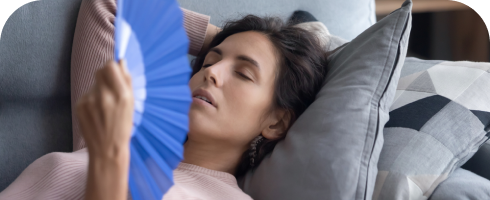 Yes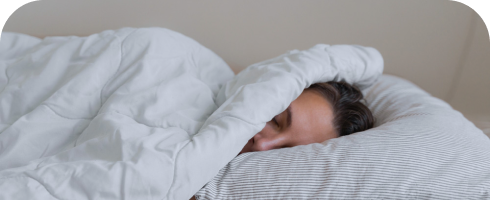 No
Do you sleep with a partner?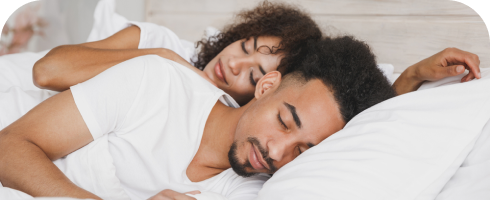 Yes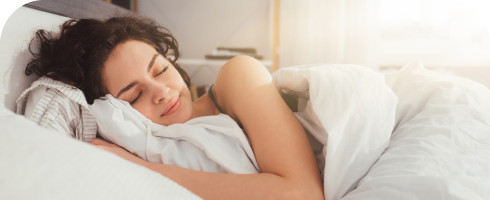 No
Back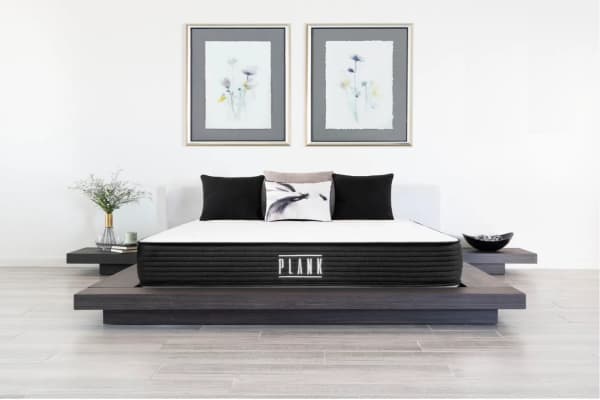 Trial Length 120 nights (30-night requirement)

Warranty 10 Year, Limited

Trial Length / Warranty

120 nights (30-night requirement) / 10 Year, Limited

Firmness Firm (7), Extra Firm (9)
Sleep Doctor's take 
The Plank Firm's dual-sided design benefits sleepers seeking a mattress with minimal give and maximum pushback. The extra firm side is an especially good choice for back and stomach sleepers over 230 pounds.
Sturdy all-foam design offers strong support for back and stomach sleepers weighing more than 230 pounds
Sleepers can select from two firmness options
Optional GlacioTex cover enhances cooling on the surface
May be too firm for most side sleepers
Minimal pressure-relieving capability
Produces more motion transfer than other all-foam options
The Plank Firm mattress features a flippable design with a different firmness on each side. Sleepers can select between a firm (7) or extra firm (9) feel. Regardless of the side you use, the mattress delivers enhanced support for sleepers who want or need extra pushback from an all-foam bed.
How does it feel?
The firm side of the Plank was an excellent fit for our stomach sleepers weighing over 130 pounds and our back sleepers over 230 pounds. This surface offered light cushioning on top of the high-density foam core, with gentle cradling that promoted spinal alignment and minimized painful pressure buildup. The extra firm side features less cushioning. Testers found this surface appealed most to stomach and back sleepers over 230 pounds.
Why we like it 
Flippable mattresses like the Plank Firm are a versatile option, giving sleepers the chance to choose a side that feels best for their needs and preferences. If you sleep hot, you can also add an optional GlacioTex cooling cover for an additional fee. Our testers found this boosted the bed's temperature neutrality, making it a very good option for people who sleep hot — especially on all-foam beds.
The Plank Firm comes with a 120-night sleep trial and a 10-year warranty. Shipping is free to addresses in the contiguous U.S.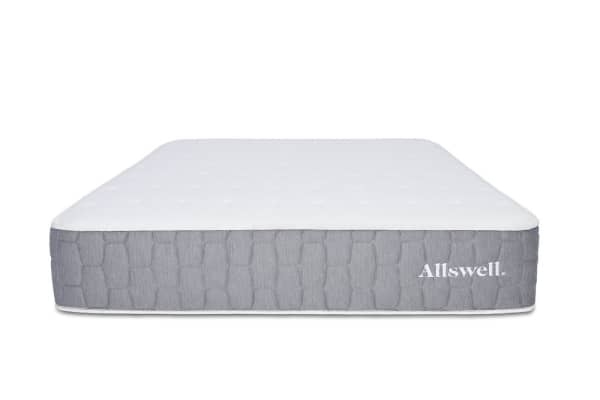 Warranty 10 Year, Limited

Trial Length / Warranty

100 nights / 10 Year, Limited
Sleep Doctor's take 
The Allswell Brick has a lot to offer sleepers who prefer firm surfaces, especially if you're a stomach or back sleeper over 130 pounds. The bed delivers just enough contouring to gently cushion your body without sacrificing support, and the price-point is reasonable compared to other hybrids we've tested.
Coils and foam layers offer an even balance of support and gentle cushioning
Below-average price-point for a hybrid mattress
Sturdy design offers strong ease of movement and edge support
May be too firm for side sleepers weighing under 130 pounds
Firm feel may provide inadequate cushioning for sleepers with painful pressure points
Coils produce some motion transfer
The Allswell Brick Mattress is a hybrid model that balances cushioning and support. Combining memory foam, high-density polyfoam, and individually wrapped coils, the Brick minimizes sinkage and promotes healthy spinal alignment.
How does it feel?
The mattress has a firm (7) feel that impressed our back- and stomach-sleeping testers over 130 pounds. These testers received enough pushback to support the lower back, while the foam layers gently cradled sensitive pressure points. We found the bed easy to move around on, so we recommend it for combination sleepers who don't enjoy feeling "stuck" in their mattress. Support around the edges was also impressive.
Why we like it 
Firm beds sometimes sacrifice cushioning for support, but the Allswell Brick has a memory foam layer that offers a touch of plushness to balance out the overall firm feel. Strong overall performance in key areas like ease of movement and temperature neutrality add value to the Brick's reasonable price tag. Those who tend to sleep warm should feel comfortable on this mattress, due to steady airflow through the coils.
The Allswell Brick ships free when purchased on Walmart.com. You may return the mattress within 90 days.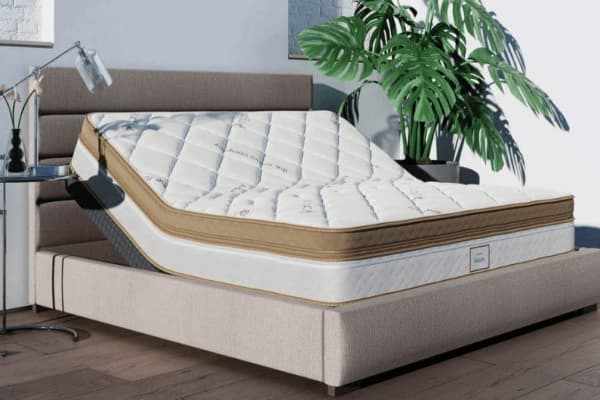 Trial Length 365 Nights ($99 Return Fee)

Warranty Lifetime, Limited

Trial Length / Warranty

365 Nights ($99 Return Fee) / Lifetime, Limited

Firmness Adjustable – Soft (3) to Firm (8)
Sleep Doctor's take 
The Solaire's advanced airbed design allows sleepers to fine-tune firmness until it feels just right. With plush, luxurious materials in the comfort system, this mattress offers a high-end, customizable sleep surface that caters to a wide range of sleepers.
Adjustable airbed construction allows sleepers to customize the firmness level
Latex and memory foam layers, combined with quilted Euro-top, offer ample cushioning
365-night sleep trial and lifetime warranty
Price could put the mattress out of reach for shoppers on a budget
$99 fee for returns
The Solaire Mattress from Saatva features adjustable air chambers in its support core, allowing sleepers to customize the bed to achieve their ideal firmness. The comfort system uses zoned latex, gel-infused memory foam, and a quilted organic cotton cover for a luxurious feel.
How does it feel?
The Solaire has an adjustable design that offers firmness levels ranging from 3 to 8 on our 10-point firmness scale. The customizable firmness and the even balance of support and cushioning make the Solaire a versatile mattress that caters to many sleeper types. Our side-sleeping testers appreciated the moderate contouring offered by the memory foam and the soft cushioning of the quilted cover. The back and stomach sleepers on our team benefited from the zoned latex layer, which provides a mix of buoyancy and support in the lumbar region.
Why we like it 
For queen sizes and larger, the Solaire offers customizable firmness settings for each side of the bed. This makes the mattress an appealing option for couples with different body types and sleep positions. Our testers were also impressed with the bed's strong thermoregulation. The chambers allow steady airflow through the core, and latex has natural cooling properties.
Saatva offers a 365-night sleep trial to test the mattress at home. Shipping is free to addresses in the contiguous U.S. and includes White Glove delivery, which means Saatva will set up the mattress in a room of your choice and remove your old bed. The Solaire is backed by a lifetime warranty.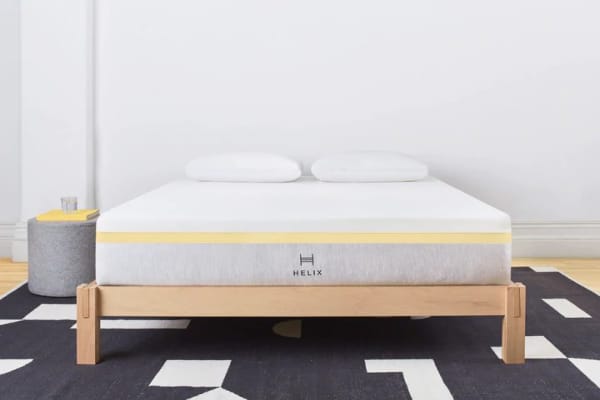 Trial Length 100 Nights (30-Night Requirement)

Warranty 10 Year, Limited

Trial Length / Warranty

100 Nights (30-Night Requirement) / 10 Year, Limited
Sleep Doctor's take 
The Helix Dawn is a firm mattress that combines the gentle contouring of a foam comfort system with significant pushback from its coil core. Back and stomach sleepers seeking strong support with a touch of conforming will find a lot to like in this mattress.
Strong support with slight cushioning from the foam comfort layers
Airflow through the coil system helps cool the mattress
Sturdy design offers very good edge support
Side sleepers may prefer a softer mattress
Coils produce noticeable motion transfer
The Helix Dawn is a firm (8) hybrid mattress that caters almost exclusively to back and stomach sleepers. The polyfoam layers provide a touch of cushioning while individually wrapped coils in the support core prevent sinkage and promote spinal alignment.
How does it feel?
Our back and stomach sleepers weighing over 130 pounds appreciated the Dawn's lightly conforming comfort layers and sturdy support core. The polyfoam comfort layers are firm enough to keep your body on an even plane, with just enough contouring to cradle areas like the shoulders, hips, and spine. However, this design proved to be too firm for back and stomach sleepers under 130 pounds as well as side sleepers across weight categories.
Why we like it 
Foam comfort systems are typically associated with deep contouring, but the foam layers on the Helix Dawn are firm enough to allow easy movement across the surface. Couples may appreciate this buoyant, responsive sleep surface for sex. An optional GlacioTex cooling cover enhances the Dawn's strong temperature neutrality.
The Helix Dawn comes with a 100-night sleep trial and a 10-year warranty. The mattress ships for free throughout all 50 states.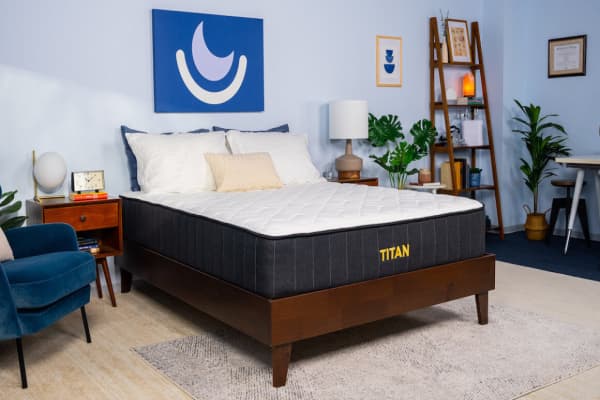 Trial Length 120 nights (30-night requirement)

Warranty 10 Year, Limited

Trial Length / Warranty

120 nights (30-night requirement) / 10 Year, Limited
Sleep Doctor's take 
Sleepers over 230 pounds need a mattress that delivers strong support without sacrificing too much cushioning. The Titan Plus rises to the occasion by accommodating the unique needs of sleepers in this weight category.
Thick coils and dense foams offer sturdy support to sleepers weighing more than 230 pounds
Strong edge support keeps the mattress perimeter from sagging under weight
Airflow through the coils and an optional cooling cover reduce heat retention
Provides average motion isolation
Foam may produce some off-gassing at first
Designed with larger body types in mind, the Titan Plus Mattress uses thick, sturdy coils to provide firm, durable support. The comfort system contains foam layers with just enough cushioning to give sleepers some pressure relief.
How does it feel?
Our testing showed that the Titan Plus performs best for sleepers weighing over 230 pounds. Back sleepers in particular benefited from the enhanced support of the coils and the gentle contouring of the foam comfort layers. Our testers were also impressed with the sturdy edge support, which made getting in and out of bed easier.
Why we like it 
The Titan Plus is designed to accommodate up to 1,000 pounds, which is more than many mattresses you'll find on the market. Despite the strong support, we found the foam comfort system, including a memory foam layer on the surface, ensured enough cushioning to lightly cradle sensitive joints. We also appreciated the optional GlacioTex cover that felt cool to the touch and enhanced the bed's thermoregulation. This is a noteworthy benefit for people who sleep hot.
The Titan Plus ships free within the contiguous U.S. You'll receive a 120-night sleep trial and a 10-year warranty with your purchase.
Why you should trust us
In order to come up with a list of the best extra firm mattresses, our team researched and tested mattress models that earned firm ratings on our 10-point firmness scale. Our evaluations are based on the direct feedback of our product testers and experts. Our team represents a range of body types and sleep positions to ensure our picks are inclusive of as many types of sleepers as possible.
Who should sleep on an extra firm mattress?
While there is no definitive answer when it comes to who is best suited to an extra firm mattress, there are some key points to keep in mind if you're thinking of buying an extra firm bed.
You'll want to consider your body type and preferred sleep position, since these play a large role in your mattress needs. If you sleep hot or wake up with pain in the shoulders, hips, or back, you should take these factors into account when searching for a mattress. Assessing your needs ahead of time can help you decide whether an extra firm bed is right for you. Your needs may include things like enhanced support, less sinkage, gentle contouring, and temperature regulation.
We'll explore the benefits of an extra firm mattress to help you decide if it's right for you. We will also cover some tips for making a soft mattress feel firmer.
Is an extra firm mattress better for your back?
It's sometimes assumed that firmer mattresses are better for your back. While this may be true in some cases, firm mattresses can also be the cause of back pain if they are not compatible with your sleep needs. Every sleeper has different needs when it comes to the feel of their mattress. Some may prefer extra firm models, while others might find medium firm or firm models more suitable. A mattress that helps relieve back pain is ultimately one that resists excessive sinkage, promotes spinal alignment, and feels comfortable to you.
Types of extra firm mattresses
Mattresses are available in many different designs and materials, but the most common mattress types are hybrid, foam, latex, innerspring, and airbed. We'll explore what each mattress type has to offer if you're seeking an extra firm feel.
Hybrid mattresses
Hybrid mattresses incorporate comfort layers of foam or latex over a core made of coils. A signature balance of contouring and pushback is well suited for sleepers seeking enhanced support. Extra firm hybrid mattresses typically feature dense comfort layers on top of thick coils, creating light contouring and minimal sinkage.
Foam mattresses
All-foam mattresses often feature plush memory foam or polyfoam in the comfort system and high-density polyfoam in the support core. Foam beds are known for their close conforming and pressure relief, and they usually offer a deep body hug. However, firmer options do away with soft foams in favor of denser foams and less contouring.
Latex mattresses
Latex mattresses are made from the sap of rubber trees and have a bouncy feel. The responsiveness and overall firm feel makes them a favorite with many back, stomach, and combination sleepers, as well as sleepers who move a lot during the night. Extra firm latex options benefit sleepers looking for a buoyant sleep surface, moderate pressure relief, and plenty of pushback.
Airbeds
Airbeds combine foam or latex comfort layers with support cores made of air chambers. These air chambers can be inflated or deflated to adjust the firmness to your liking, allowing you to customize the bed until it feels extra firm.
Innerspring mattresses
Generally thought of as the traditional mattress type, innerspring mattresses feature a quilted cover over a coil system in the support core. The design offers bounce and support across the sleep surface. Keep in mind that innersprings may offer minimal cushioning and contouring, so they are best suited for sleepers for whom pressure relief is not a priority.
What is the best mattress firmness?
The best mattress firmness is one that keeps you comfortable and adequately supported throughout the night. We'll cover some key considerations to keep in mind when determining what level of firmness is right for you.
Our firmness scale
We use a 10-point firmness scale when reviewing mattresses. Mattresses on the lowest end of the scale are considered extra soft. These models offer ample contouring and sink significantly when pressure is applied. Extra firm mattresses, on the other hand, have minimal contouring and almost no noticeable sinkage. These mattresses rate at least a 7 on the firmness scale, but more typically score an 8 or 9.
How to determine the right firmness for you
Your ideal mattress firmness depends primarily on your body type and preferred sleep position. Selecting a mattress based on these factors helps keep your spine aligned, alleviating or even eliminating pressure points that can develop throughout the night.
A compatible mattress will strike the right balance of cushioning and support for your body. Side sleepers and those who weigh under 130 pounds usually need a softer mattress with more pressure relief, while back and stomach sleepers and those in heavier weight categories often prefer a firmer mattress with more pushback.
However, these guidelines are not definitive. Personal preferences come into play, and you may find that a slightly firmer or softer mattress works better for you despite the guidelines above.
How to make your mattress more firm
If your mattress is too soft but you are not ready to purchase a firmer mattress, you may be able to enhance firmness with a topper, bed frame, or box spring. Just keep in mind that mattresses tend to sag as they age, losing their ability to support your back and promote proper spinal alignment. If this is the case with your bed, the best solution is to invest in a new mattress that supports healthy sleep posture.
Mattress topper: Mattress toppers sit on top of your mattress and are meant to adjust the feel of your bed surface. If you're looking to increase firmness, select a firm mattress topper specifically designed to enhance support. These are typically made of firmer polyfoams or latex.
Bed frame: The right bed frame can significantly impact the feel of your mattress. Make sure your bed frame creates a sturdy base for your mattress. Platform bases help reduce sagging. Slatted frames are another good option to bolster support, but it's important to make sure the slats are close together to ensure sturdy support.
Box spring: Box springs are wooden frames with robust interior coils. They're meant to rest between your mattress and bed frame for an additional layer of support that can boost pushback and reduce sinkage.