Choosing a comfortable, supportive mattress for stomach sleeping can be challenging. A mattress that's too soft may sink under the sleeper's weight, misaligning the spine. On the other hand, a mattress that's too firm could feel hard against the front of the body.
To achieve quality sleep while maintaining proper spinal alignment, stomach sleepers typically require a firm mattress with some cushioning but minimal contouring. Finding the right balance may seem difficult, but many models fit the bill.
We'll discuss our top mattress picks for stomach sleepers and give you important information on how to choose the best bed for your sleep style, body type, and budget.
Some softer mattresses can sag in the middle, causing discomfort in stomach sleepers. Look for a mattress with zoned support in the midsection, which will help promote healthy sleep posture if you frequently use this position.
Dr. Michael Breus,
Clinical Psychologist, Sleep Medicine Expert and Combination Sleeper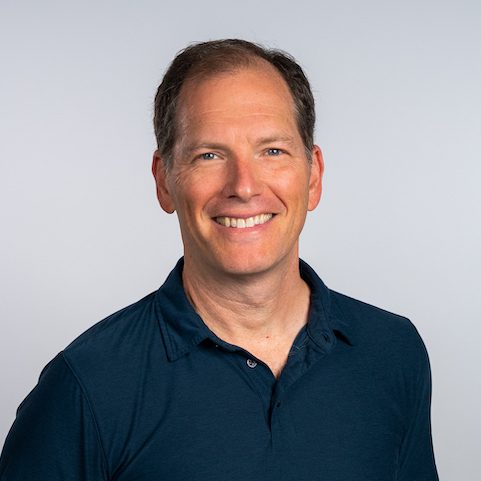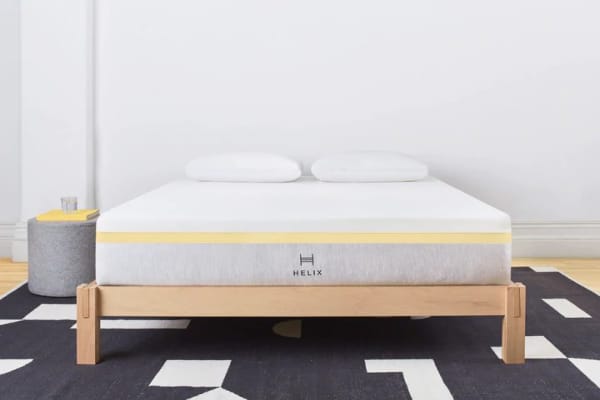 Trial Length 100 Nights (30-Night Requirement)

Warranty 10 Year, Limited

Trial Length / Warranty

100 Nights (30-Night Requirement) / 10 Year, Limited
Sleep Doctor's Take
One of Helix Sleep's firmest and most supportive hybrids, the Dawn should provide enough pushback around the midsection to ensure a comfortable night's rest for stomach sleepers. Our tests show the mattress is particularly well-equipped for stomach sleepers of 130 pounds or more.
Exceptionally firm and supportive
Above-average breathability
Firm support limits midsection sinkage
May be too firm for stomach sleepers under 130 pounds
Responsive hybrid design limits motion isolation for couples
The firm (8) Helix Dawn Mattress employs a hybrid design that is well suited to stomach sleepers over 130 pounds and back sleepers over 230 pounds.
How Does It Feel?
The bed's breathable polyester cover is soft and slightly stretchy, while its polyfoam comfort system subtly adjusts the sleeper's body to promote proper spinal alignment. Beneath the comfort system, 8 inches of individually pocketed coils and a polyfoam base stabilize the sleep surface. A reinforced perimeter helped prevent sagging during our edge support tests. The coils also contribute to the mattress' cooling capabilities by increasing airflow, so our testers noticed very little heat buildup.
The springs add bounce to the firm surface, making it easier to change positions or engage in sex. Since the Helix Dawn isolates motion well and is virtually silent, co-sleepers should be able to sleep side by side without disturbing each other.
Why We Like It
With an exceptionally firm surface and sturdy support system, the Helix Dawn feels tailor-made for stomach sleeping. Strong edge support enables you to use the entire surface, and the coils promote enough airflow to help the entire mattress sleep cool. This mattress' minimally conforming foam and responsive pocketed coils also provide adequate pressure relief and excellent support for most back sleepers. Side sleepers, however, may not receive the necessary pressure relief for their hips and shoulders.
Buyers within the U.S. receive free shipping on the Helix Dawn. The mattress comes with a 10-year limited warranty and a 100-night sleep trial.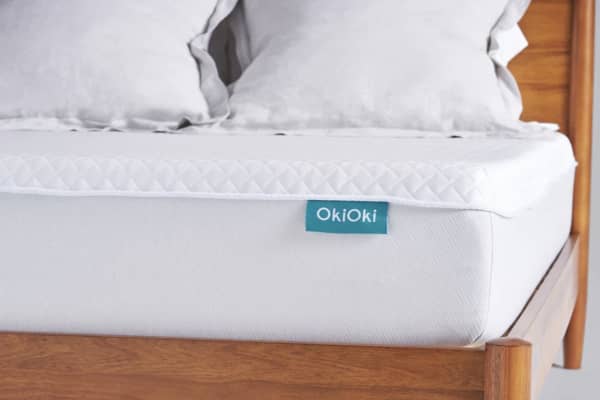 Warranty 10 Year, Limited

Trial Length / Warranty

365 nights / 10 Year, Limited
Sleep Doctor's Take
The OkiOki Flex delivers a firm (7) feel and robust hybrid design to keep stomach sleepers on an even plane throughout the night. With a sticker price that falls well below average and a 365-night trial for all customers, the mattress is a solid choice for budget-conscious shoppers.
Adaptive memory foam contours evenly to optimize alignment and reduce pressure
PCM cover engineered to capture and release body heat on contact
All orders include a year-long sleep trial
Possibly too firm for combination sleepers who also use the side position
Pressure relief is minimal for people who need deep contouring
The hybrid is one of the most expensive mattress types, with the average model priced between $1,500 and $2,100 in a queen size. Stomach sleepers often feel comfortable on hybrids due to their precise balance of cushioning and support, but the costs can be prohibitive. The OkiFlex from OkiOki manages to be both affordable and well suited to stomach sleeping. A firm (7), responsive feel and sturdy support system help ensure an even surface and minimal sinkage for stomach sleepers, and OkiOki's generous 365-night trial allows you plenty of time to decide whether this mattress is right for you.
How Does It Feel?
The OkiFlex begins with a memory foam comfort layer, followed by a polyfoam transitional layer. Both of these components are somewhat adaptive, resulting in light contouring to improve your alignment and reduce pressure in sensitive areas along the spine. The support core contains pocketed coils over high-density base foam. The coils are encased in dense perimeter foam intended to minimize sinkage when you sleep near the edges or get in and out of bed.
The OkiFlex's cover is also notable because the fabric is woven with phase change material, which is engineered to dissipate body heat and maintain a cool-to-the-touch feel at all times. This component can offset heat retention in the foam layers, allowing you to sleep comfortably without feeling too warm — a common complaint about mattresses with foam layers.
Why We Like It
During our tests, the OkiFlex earned its highest ratings from stomach sleepers weighing at least 130 pounds. Side sleepers over 230 pounds and back sleepers of at least 130 pounds also found the mattress comfortable and adequately supportive. We noticed very little transfer when testing the OkiFlex for motion isolation, a performance area where hybrids often struggle, and most of our testers across all three sleep positions experienced minimal pressure buildup.
In addition to the approachable pricing and generous trial, you'll receive free ground shipping with your order. All OkiFlex models are backed by 10-year warranties against structural and material defects.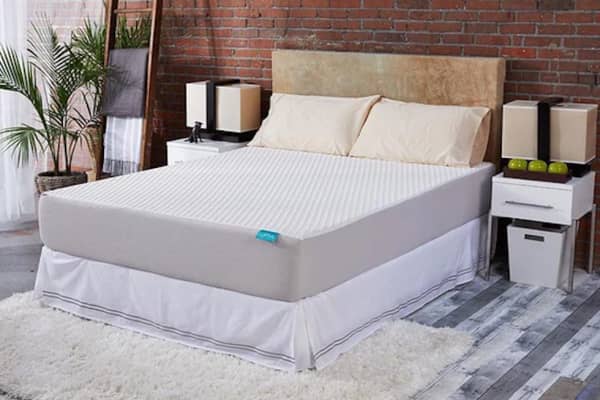 Warranty 10 Year, Limited

Trial Length / Warranty

100 nights / 10 Year, Limited

Firmness Medium Soft (4), Medium Firm (6), Firm (7)
Sleep Doctor's Take
The Luma Mattress combines responsive latex with a robust coil system to produce a sleep surface that provides strong pushback. Three firmness options ensure most stomach sleepers across different weight groups can find a design that provides the right balance of cushioning and support.
Durable and responsive latex hybrid design
Customers can choose from three firmness levels
Ventilated comfort layer and moisture-wicking cover ensure excellent temperature regulation
Minimal motion isolation due to significant bounce
Limited pressure relief regardless of selected firmness
Many stomach sleepers feel comfortable on mattresses that maintain even support around the midsection. Otherwise, they may sink too deeply and experience neck, shoulder, or hip pain. The Luma Mattress is a latex hybrid available in three firmness levels, allowing you to choose an option that best suits your body type.
How Does It Feel?
The latex comfort layer gives the mattress a responsive surface feel, creating a light bounce when you get in and out of bed. This springiness also helps you move across the mattress without sinking or feeling stuck. The pocketed coil support core is zoned to feel more robust along the perimeter, so deep sinkage shouldn't be an issue when you sleep near the edges of the mattress.
Why We Like It
The Luma Mattress should serve most sleepers well thanks to its springy and supportive latex hybrid design. We recommend the firm or medium firm feels if you sleep on your stomach and weigh 130 pounds or more. During tests, we also found that temperature neutrality is a key strength of the Luma. The latex is ventilated with small holes and the coils promote steady airflow, resulting in excellent circulation throughout the interior of the mattress. A cover made of breathable, moisture-wicking Tencel fabric provides additional cooling.
The Luma Mattress is affordably priced for a latex hybrid. Shipping is free for customers in the contiguous U.S. Each order includes a sleep trial that spans 100 nights, during which you can return the mattress for a full refund if you aren't satisfied. Luma's standard warranty covers structural defects in the mattress for up to 10 years.
Sweet Zzz Honey Hybrid Mattress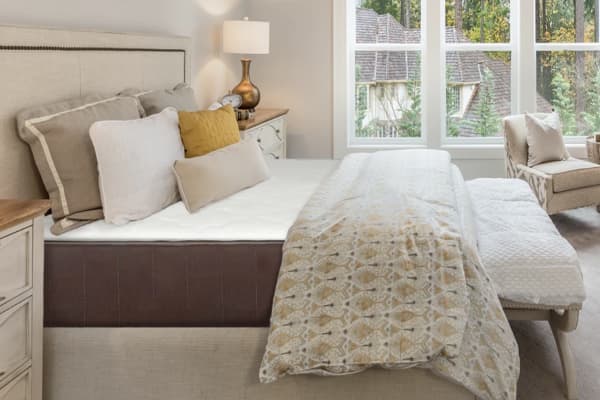 Trial Length 100 nights (30-night requirement)

Warranty Lifetime, Limited

Trial Length / Warranty

100 nights (30-night requirement) / Lifetime, Limited
Sleep Doctor's Take
The Honey Hybrid Mattress from Sweet Zzz uses a coil-on-coil design to reinforce your sleep surface and prevent you from sinking excessively. A latex comfort layer provides additional pushback, while a moisture-wicking cover helps the mattress maintain a consistently comfortable temperature.
Latex hybrid design is exceptionally supportive and responsive
Breathable components help ensure excellent cooling and thermoregulation
Organic wool batting layer wicks moisture away from the body
Couples may experience sleep disruptions due to significant motion transfer
Inadequate support for some stomach sleepers over 230 pounds
If you're seeking a mattress that cushions the body and reduces pressure, but you don't feel comfortable sleeping on memory foam, then you're a strong candidate for a model with latex layers. The Sweet Zzz Honey Hybrid Mattress is a medium firm (6) latex hybrid designed to feel adaptive and supportive in equal measure. You should also expect a light bounce on the surface of this mattress, as latex is a naturally responsive material.
How Does It Feel?
Our testers enjoyed the light contouring from the latex comfort layer and robust reinforcement of the pocketed coil base. Side sleepers weighing more than 230 pounds were particularly impressed with this mattress, as were our back and stomach sleepers weighing up to 230 pounds. The Honey Hybrid excels at edge support. This is largely due to stronger coils lining the perimeter, pushing back against your weight when you sleep or sit along the edges. This feature can be particularly helpful if you have limited mobility and struggle getting in and out of bed.
Why We Like It
The hot sleepers on our team also felt comfortable lying on the Honey Hybrid. Latex doesn't trap heat to the same extent as foam, and the mattress' coils generate enough airflow to maintain a comfortable interior temperature. Another cooling component is the cover, which is composed of breathable organic cotton with a layer of moisture-wicking organic wool sewn onto the sleep surface. During our temperature control tests, our thermal sensors detected little to no heat buildup and none of our testers complained about excessive warmth.
Certifications from the U.S. Department of Agriculture and Global Organic Latex Standard ensure the materials used to construct this mattress have been sustainably sourced. The Honey Hybrid's sticker price is on par with other hybrid models, and shipping is free of charge for customers in the contiguous U.S. Your purchase comes with a 100-night trial period. Should you decide to keep your mattress after the trial ends, you'll also receive a lifetime warranty against structural defects.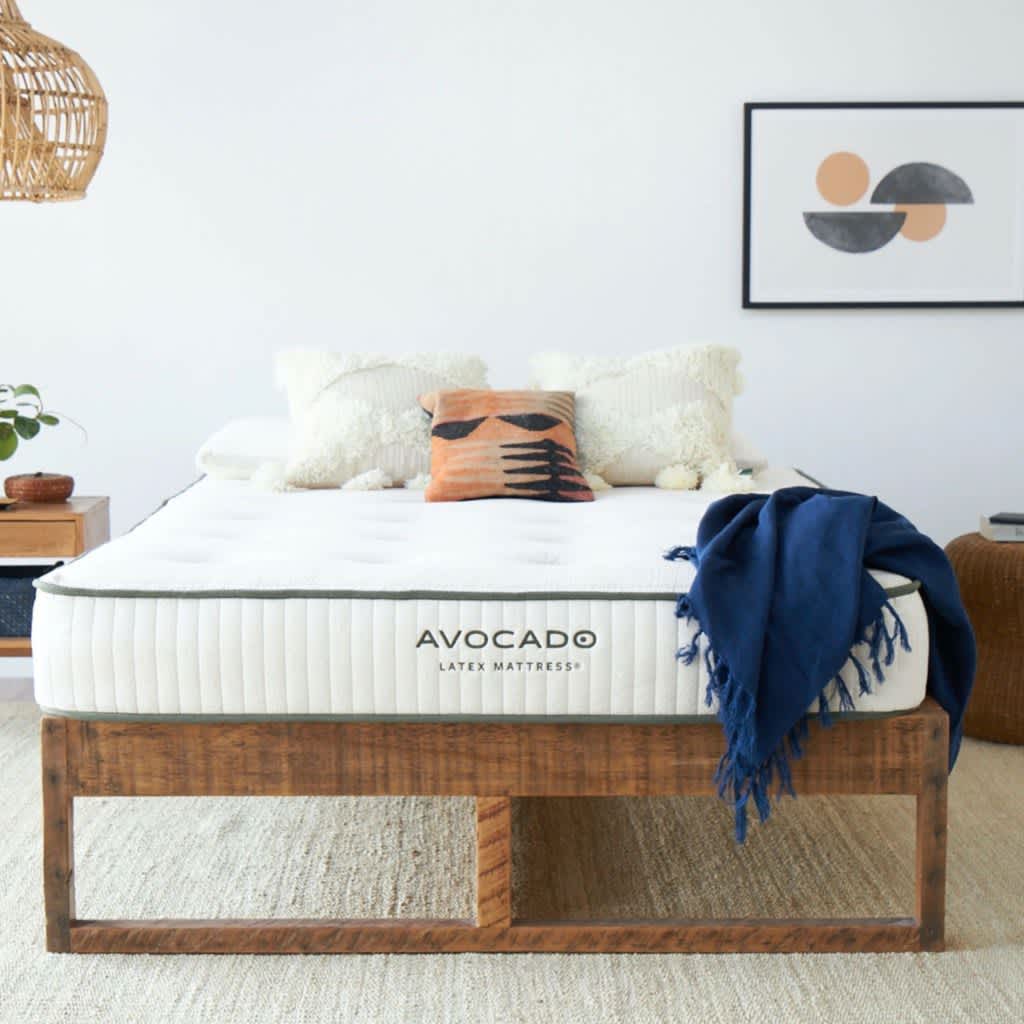 Trial Length 365 nights (15-night requirement)

Warranty 25 Year, Limited

Trial Length / Warranty

365 nights (15-night requirement) / 25 Year, Limited
Sleep Doctor's Take
The Avocado Latex Mattress checks a lot of boxes for stomach sleepers seeking robust support and a bit of cushioning. A firm (7) feel and responsive all-latex design helps ensure an even surface at all times, and the high-quality composition should translate to a long lifespan.
Made with durable, natural materials
Temperature-regulating design
Zoned support
Expensive pricing may be a barrier to budget-conscious shoppers
Bouncy surface can be disruptive for co-sleepers
The Avocado Latex Mattress' firm (7) feel and latex construction provides exceptional support for stomach and back sleepers, especially those who weigh more than 130 pounds.
How Does It Feel?
The bed's comfort system includes Global Organic Textile Standard (GOTS) certified organic wool and two layers of Global Organic Latex Standard (GOLS) certified Dunlop latex. Wool helps control moisture and temperature levels, while Dunlop latex distributes your weight across the surface to limit sinking while relieving pressure. The top layer of latex uses a zoned design that isolates motion and creates three different firmness zones to support the spine.
An additional 4 inches of GOLS-certified Dunlop latex in the core adds durable support. A soft GOTS-certified organic cotton cover encases the mattress and allows airflow. The bed's natural and organic materials produce little odor, and each mattress has handles to make it easier to move.
Why We Like It
The Avocado Latex Mattress is firm, supportive, and responsive — all of which are important qualities for many stomach sleepers. Eco-friendly construction, excellent cooling, and a long expected lifespan help this mattress stand out from other all-latex models. With above-average edge support and ease of movement, this model performs well for sex. Its temperature-regulating materials also made it popular with the hot sleepers on our testing team.
Handcrafted in the United States, the Avocado Latex Mattress includes a 25-year limited warranty. The mattress ships free to the contiguous U.S. and comes with a 365-night sleep trial. Buyers can return the bed after a minimum of 30 days.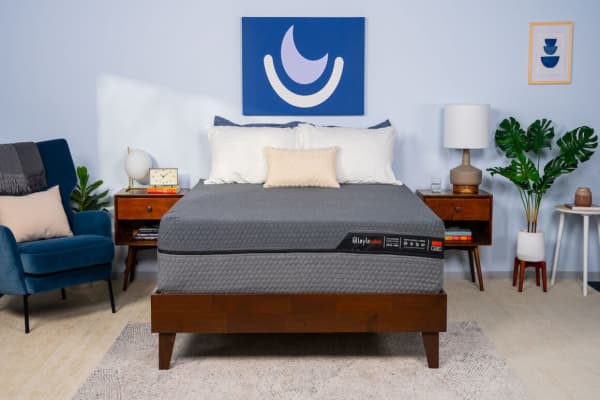 Warranty 10 year, Limited

Trial Length / Warranty

120 nights / 10 year, Limited

Firmness Reversible: Medium Soft (4), Firm (7)
Sleep Doctor's Take
The flippable Layla Hybrid features medium soft (4) and firm (7) surfaces cushioned with gel-infused foam to alleviate sore spots without retaining too much heat. Our tests show stomach sleepers under 130 pounds prefer the softer side, and those weighing more prefer the firmer side.
Reversible design offers two firmness options
Close-conforming memory foam eases pressure points
Copper infusions are intended to draw heat away from the body
Mattress is somewhat heavy and difficult to flip
Foams may hinder movement during sex
The Layla Hybrid is a reversible model with two different firmness options. With the dual-sided design, most testers on our team found a firmness that felt comfortable. This model is also a good option if you're unsure of your ideal firmness level.
How Does It Feel?
Both sides of the mattress are constructed with memory foam comfort layers. One sleep surface has a medium soft (4) feel and conforms very closely to the body. The opposite side offers a firm (7) feel with minimal contouring and strong support. The foam layers share a support core made of thick pocketed coils. Coils rest beneath your body to promote a comfortable balance of cradling and support, while the reinforced perimeter prevents excessive sinkage when you get on and off the mattress. The cover is made from a breathable polyester, rayon, viscose, and poly-lycra blend.
Why We Like It
The medium soft side is quite plush, which is helpful if you sleep on your side or weigh less than 130 pounds. The firm side is a better fit if you weigh more than 230 pounds, are a back or stomach sleeper, or simply need more reinforcement and stability from your mattress. The memory foam layers are infused with copper, which has cooling properties and can minimize the buildup of body heat on both surfaces. The coils in the support core also generate strong airflow to help the mattress maintain a comfortable temperature.
The Layla Hybrid is available at a reasonable cost for any memory foam hybrid — let alone a flippable model with two firmness levels. Layla provides free shipping throughout the contiguous U.S., as well. The Layla Hybrid is backed by a 120-night sleep trial and a 10-year warranty.
Trial Length 365 Nights ($99 Return Fee)

Warranty Lifetime, Limited

Trial Length / Warranty

365 Nights ($99 Return Fee) / Lifetime, Limited

Firmness Soft (3), Medium Firm (6), Firm (8)
Sleep Doctor's Take
The Saatva Classic's innovative coil-on-coil innerspring design helps maintain an even surface for stomach sleepers while cushioning their pressure-prone areas. You can choose from three firmness levels, and all orders include free White Glove delivery and a 365-night trial period.
Available in two height options and three firmness levels
Enhanced lumbar support
Dual-coil system for responsive support
Coil layers produce motion that may be disruptive to couples
Stomach sleepers under 130 pounds may not receive enough cushioning
The Saatva Classic's coil-on-coil design creates an exceptionally sturdy support system for stomach sleepers. Thanks to the multiple firmness and thickness options, you should be able to find a version of the mattress that meets your needs and aligns with your personal preferences.
How Does It Feel?
The Saatva Classic comes in three firmness levels: soft (3), medium firm (6), and firm (8). Shoppers can also select between an 11.5-inch or 14.5-inch profile. Topped with a plush Euro-top consisting of polyfoam encased in cotton, the Saatva's surface cushions and contours the body to relieve pressure while limiting sinkage. Underneath the Euro-top, a memory foam lumbar pad adds support to promote better sleep posture. Stomach sleepers with lower back pain from midsection sinkage may find this especially beneficial. Pocketed microcoils complete the comfort system and enhance contouring and bounce. The core consists of 13-gauge tempered steel hourglass coils for long-term support and durability. A high-density polyfoam encasement along the perimeter stabilizes the edge.
Why We Like It
Thanks to the Saatva Classic's breathable materials, even hot sleepers can enjoy a cool night's sleep. The Saatva also produces virtually no off-gassing odors, which may be ideal if you're sensitive to harsh smells. While the bed's foam and coils conform to the body to relieve pressure, sleepers can still change positions easily. During our hands-on tests, the firm (8) version of the bed supported our stomach sleepers over 130 pounds, while the medium firm (6) and soft (3) options worked best for our testers under 130 pounds.
Saatva offers free White Glove delivery to shoppers within the contiguous U.S. Buyers also enjoy a 365-night trial and a limited lifetime warranty.
Why You Should Trust Us
We have many years of experience in the sleep product industry, and we use our expertise to equip you with the information you need to make your purchasing decision.

Our testing team members personally assess dozens of models. For the most accurate overview, the team consists of people with different sleep position preferences and body types. In addition to their subjective evaluations, we look at objective data, including temperature readings, pressure mapping, and weight distribution.
How to Pick a Mattress for Stomach Sleepers
Our sleep experts get hands-on with mattresses to show you which types of beds are best for stomach sleepers. We'll offer demonstrations of what to look for when deciding whether a mattress is ideal for sleeping on your stomach.
What Do Stomach Sleepers Need for a Good Night's Sleep?
Stomach sleepers typically need a firm, supportive mattress. We'll discuss everything stomach sleepers should know to select the ideal sleep surface for them.
Find the Type of Mattress That Works for You
To choose the best mattress, it's important to consider your unique needs and preferences. Factors like temperature control, firmness level, construction, and materials all affect the quality and performance of a mattress. However, each sleeper has different priorities. Sleeping position is one key factor that may play a role in determining what type of mattress is best for you.
When testing mattresses, we've found that stomach sleepers typically benefit from surfaces that provide firm support and gentle cushioning. With that in mind, hybrid, latex, all-foam, and innerspring mattresses can all meet the needs of stomach sleepers depending on the construction and firmness level. Which type of mattress is best for a stomach sleeper ultimately boils down to their personal preferences about other performance factors.
Find the Right Mattress Firmness
The optimal firmness level for a stomach sleeper depends on body weight. The same sleep surface usually feels firmer to a lighter individual and softer to a heavier person. Therefore, the perfect firmness for one sleeper may be uncomfortable for another.
As a general rule, stomach sleepers require a medium firm to firm mattress to prevent midsection sinkage that could misalign the spine. However, they may also appreciate surface-level cushioning so that the bed doesn't feel hard against the front of their bodies.
Keep Your Spine Aligned
Without adequate support, stomach sleepers often experience discomfort due to poor posture. When a mattress is too soft, the weight of a stomach sleeper's midsection can pull the spine out of its natural curvature. Not only can this contribute to back pain, but stomach sleepers also risk developing other joint and muscle aches. Neck pain can also develop as a result of turning the head to the side, which is exacerbated by an excessively soft sleep surface.
Therefore, stomach sleepers usually need a mattress that is firm enough to keep the spine in its natural alignment while also providing subtle pressure relief.
What Type of Mattress Is Best for Stomach Sleepers?
Stomach sleepers typically do best on a supportive mattress without too much contouring. A variety of mattress types can meet these needs. We'll discuss how popular types of mattresses perform for stomach sleepers.
Hybrid Mattresses
A hybrid mattress uses a combination of materials for a balanced sleep experience. Typically, a pressure-relieving foam or latex comfort layer contours to the sleeper's shape, and a coil core adds support, bounce, and breathability. Hybrids often help stomach sleepers maintain their spinal alignment while cushioning the body. Individuals looking for a combination of responsiveness, motion isolation, breathability, and edge support may gravitate toward hybrid models.
Innerspring Mattresses
While some manufacturers use the terms hybrid and innerspring interchangeably, most recognize traditional innerspring mattresses as beds with coils, a cover, and no significant comfort system.
An innerspring mattress can meet a stomach sleeper's needs. With minimal cushioning, they should enjoy more direct support from the core. However, before making a purchase, you should consider whether a spring-based model offers the support you need.
Latex Mattresses
Latex mattresses are made with either natural, synthetic, or blended latex in the comfort and support layers. Thanks to its low point elasticity, latex spreads compression over a wider area to relieve pressure while preventing the body from sinking excessively. For stomach sleepers, this limits midsection sinkage that could put a strain on the lower back.
Since latex mattresses are generally highly breathable, hot sleepers may prefer them to all-foam options. Natural latex models are also popular with eco-conscious shoppers.
Foam Mattresses
Foam mattresses often include several layers with varying types of foam intended to balance contouring and support. Models with memory foam tend to conform more closely to the body, which may appeal to stomach sleepers who enjoy a hugging sensation. However, keep in mind that firm support is often essential to maintaining good posture for people who sleep on their stomach.
What's the Best Mattress Firmness for Stomach Sleepers?
Medium firm or firm is usually the best mattress firmness for stomach sleepers. The ideal firmness level for you depends largely on your weight and body type. The more you weigh, the firmer the surface should be to prevent your midsection from sagging.
Our Firmness Scale and the Ideal Range for Stomach Sleepers
We use a 10-point scale to rate the firmness of every model we test and review. Lower numbers equate to a softer mattress, while higher numbers indicate a firmer surface.
Body weight is a crucial consideration, because how much you weigh affects how you perceive firmness. The ideal firmness range for most stomach sleepers is between 5 and 8 on the 10-point scale, which is medium, medium firm, or firm. Stomach sleepers weighing less than 130 pounds typically prefer the lower end of this range, while those over 230 pounds generally favor the higher end.
Are Firm Mattresses Good for Stomach Sleepers?
Firm mattresses are generally good options for stomach sleepers. Most people who sleep on their stomachs need a firm mattress to maintain proper posture through the night. If a mattress is too soft, your midsection can sink more than the rest of your body, misaligning the spine and potentially causing discomfort.
What Is Your Ideal Firmness – Video
In the video below, our sleep experts explore the pros and cons of firm mattresses to determine which firmness level is best suited for your sleep position.
Last Things Stomach Sleepers Should Think About
Stomach sleepers often experience discomfort, stiffness, and soreness due to improper spinal alignment. Neck pain is also common as a result of turning the head to breathe. While stomach sleepers often experience certain drawbacks, the position may help relieve symptoms of sleep apnea, and the right accessories can improve the quality of rest.
What Kind of Mattress Will Help With Back Pain?
Firm mattresses reduce back pain for many stomach sleepers. On a soft mattress, the body may form an uncomfortable U-shape that can lead to lower back pain and sleep disruption. To avoid discomfort, the mattress should be firm enough to keep the spine in its natural alignment.
Can Stomach Sleepers Have Sleep Apnea?
Stomach sleepers can have sleep apnea. However, sleeping on one's stomach may provide some relief from the disorder. In this position, gravity works in the sleeper's favor, opening up the airways in the mouth and throat. Stomach sleeping can also help reduce snoring for the same reasons. That said, you should be careful to ensure that your pillow in no way blocks your nose and mouth.
What Accessories Are Best for Stomach Sleepers?
Stomach sleepers generally benefit from the same accessories popular among side and back sleepers, but selecting the best options requires understanding the implications of stomach sleeping.
Pillows
Finding the right pillow can be tricky for some stomach sleepers, but it's crucial for relieving pressure on the neck. A thick pillow is likely to put your neck at an improper angle, potentially causing discomfort. Most stomach sleepers prefer a very thin pillow for cushioning, though some benefit from skipping a pillow altogether.
Mattress Toppers
A mattress topper can adjust the feel of your sleep surface without the need to replace the whole mattress. Stomach sleepers who have a mattress that's too soft may want to consider a firmer topper to limit sinkage. If the sleep surface feels too firm against the front of your body, you can also select a softer, thinner topper for subtle cushioning.