There are many factors that go into choosing a new mattress. However, one aspect that shoppers often overlook is timing. When you buy a mattress can have a significant impact on the overall cost of your new bed. There are certain times of the year when you are nearly guaranteed to find a sale or hefty discount, whereas other times may leave you paying full price.
A mattress is a large purchase. If you're looking for ways to save when buying a new bed, we'll outline the best time of year to buy a new mattress. We'll also discuss other ways to save, including buying a mattress online versus in store and how to find bundle deals and discount codes year-round.
What Is the Best Time of Year to Buy a Mattress?
The best time to buy a new mattress is whenever your current bed needs replacing. However, shoppers can find great deals and major discounts by waiting for one of the mattress industry's many seasonal or holiday sales.
Mattress retailers tend to offer sales and discounts at predictable times every year. Sales typically line up with seasonal changes and certain major holidays.
Spring Inventory Sales
Many major mattress brands hold a seasonal sale in the spring. Retailers often add new models and stock to their inventory between the months of May and July. Spring sales help mattress companies clear out the prior season's products while providing customers significant savings.
Holiday Sales
You can also expect to find mattress sales around major holidays. However, sales are not common for every holiday. Certain holidays are more likely to offer savings to mattress shoppers.
| Event | Date | How It Works |
| --- | --- | --- |
| | | Retailers offer discounts on both New Year's Eve and New Year's Day to entice shoppers with time off of work and school. |
| | | Mattress sales are common on Presidents Day, one of the first major three-day weekend holidays after New Year's. |
| | | Memorial Day is a federal holiday that always falls on a Monday. With spring in full bloom, mattress brands frequently hold sales over the entire three-day weekend. |
| | | Independence Day, also known as the Fourth of July, is another popular holiday to find mattresses on sale. Although the day of the week varies each year, retailers may offer mattress discounts the entire week leading up to the holiday. |
| | Mid-July (varies each year) | Amazon Prime Day represents Amazon's biggest sale of the year. Prime Day is usually held in the summer months over two days. Prime members can find big savings with mattress brands that use Amazon as a third-party retailer. |
| | First Monday in September | Labor Day is another federal holiday that falls on a Monday. As a three-day weekend in the beginning of September, Labor Day mattress sales are a great time for students to pick up a new mattress at a discount. |
| | | Veterans Day is a federal holiday honoring military veterans. Observed on November 11, this holiday marks the last major mattress sale event before Thanksgiving and the winter holiday season. |
| | | Black Friday, the day after Thanksgiving, has become well known as the beginning of the winter holiday shopping season. With so many people ready to shop, many mattress companies offer significant discounts on this day. |
| | Monday after Thanksgiving | For shoppers who prefer to browse and buy from home, Cyber Monday offers an online alternative to Black Friday. |
Is There a Worst Time to Buy a Mattress?
There is not necessarily a bad time to buy a mattress. However, if you don't take advantage of holiday or seasonal sales, you may run the risk of paying full price for a new bed.
To avoid paying more, try to plan ahead. Consider when you purchased your current mattress and the expected lifespan of the mattress type. This will give you an idea of when you may need a new mattress and allow you to plan your purchase around a sale.
Five questions to find your perfect mattress
We've tested hundreds of mattresses to determine our overall favorites, but everyone is different. Find the mattress that works best for you.
Trouble sleeping?
Answer these 5 easy questions to discover your perfect mattress
Trouble sleeping?
Answer these 5 easy questions to discover your perfect mattress
What position do you sleep in?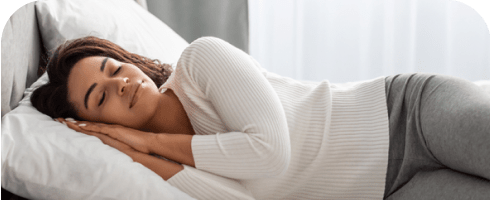 Side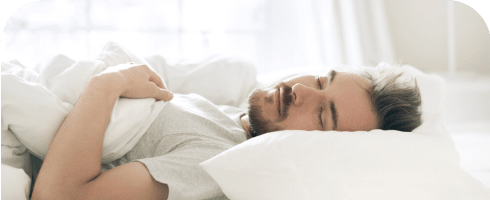 Back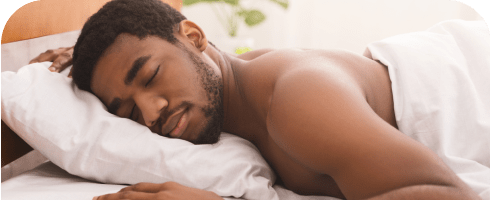 Stomach

Do you experience any pain while sleeping?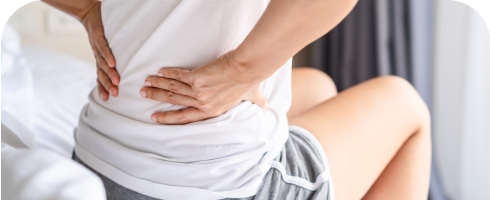 Back and/or side pain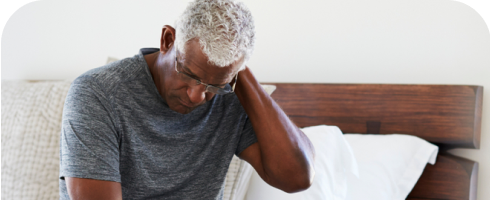 Neck and/or shoulder pain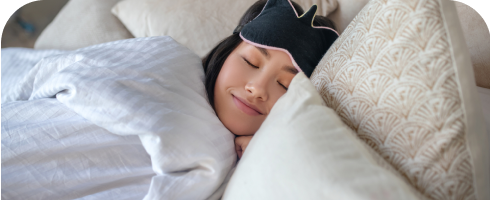 Little to no pain
Do you have any material preferences?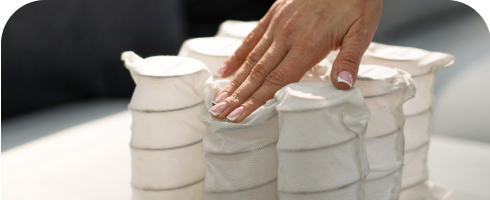 Innerspring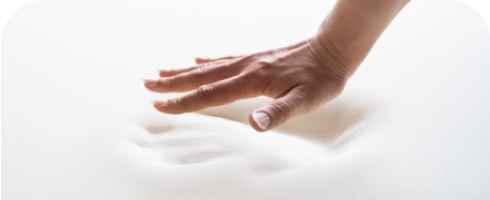 Foam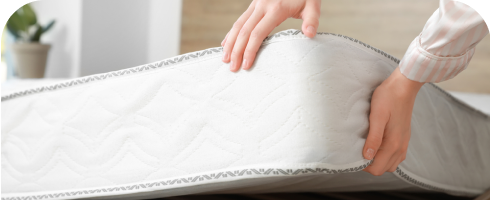 No preference/ Other
Do you sleep hot?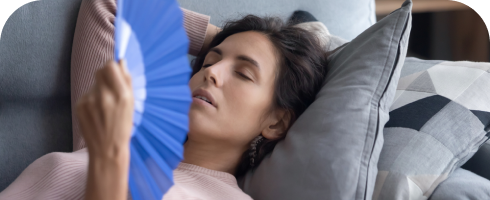 Yes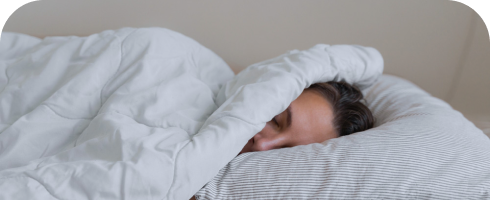 No
Do you sleep with a partner?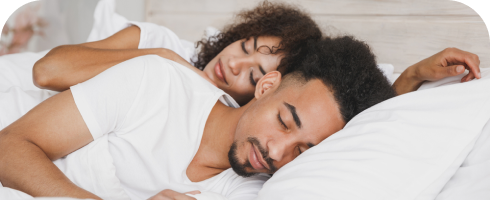 Yes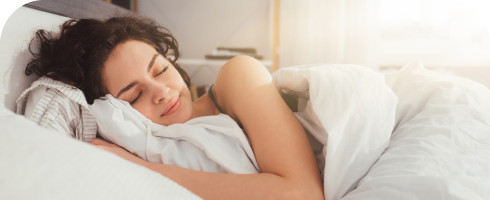 No
Back
Should You Buy a Mattress In Store or Online?
Whether you should buy a mattress in store or online depends on your personal preferences. Buying a mattress in store allows you to see and feel the model in person, but buying online gives you more options and usually a lower price tag. We'll go over the pros and cons of each purchase method in more detail.
Buying a Mattress In Store
Buying a mattress in person typically involves going to a local brick-and-mortar shop, talking with a sales associate, and trying out different models. If you find a mattress you like, you can place an order at the store and have the mattress delivered to your home.
Shopping at a physical mattress retailer has several clear advantages. Shoppers who are unsure what type of mattress they need can get advice from a knowledgeable salesperson. Additionally, being able to feel a mattress before you buy it can inspire confidence in your purchase.
However, in-store shopping also comes with a few downsides. Since you are limited to the selection in the mattress showroom, you may be missing out on certain mattress types or beneficial features.
Mattress stores also tend to have higher prices, including the price-point of the mattress and delivery costs. This is because brick-and-mortar stores have higher costs to maintain their showroom and staff members.
Shop the Best Mattresses of 2023
Buying a Mattress Online
Buying a mattress online usually entails researching different mattress types, brands, and models. When you find a model that meets your needs, you can place an order at any time.
Shopping online for a mattress has many advantages over shopping in a mattress store. First and foremost, online mattress retailers have lower overhead costs that translate to lower price-points. Delivery costs are also less expensive because many online mattress companies offer free shipping and returns.
You also have many more options online. Shoppers are not limited to a small number of brands and models. Additionally, you can research unbiased mattress reviews from the comfort of your home.
However, shopping online has several drawbacks. Since you cannot feel a mattress before buying, you may find that the mattress doesn't suit your sleep style. The process also requires more research on the buyer's end.
Pros

Cons

Try out models in person
Get advice from sales staff

Smaller selection
Stricter return policies
Limited to business hours

Larger selection of brands and models
Lower price-points and delivery costs
Flexible return policies
Browse when and where it's convenient

Requires more research
You don't get to try before you buy
How to Get the Best Deal on a Mattress
In addition to timing your purchase with sales, there are several other strategies that can help you get the best deal on a mattress, including searching for discount codes, coupons, and bundle deals.
Save Coupons and Discount Codes
Mattress retailers often circulate coupons and discount codes to attract new buyers to their brand. You can find coupons and discount codes in both physical and digital forms. For physical coupons, keep an eye out for mailers.
For digital coupons and codes, check company newsletters or use an online search engine. Some mattress companies also offer a referral discount if you recommend their products to someone you know.
Keep an Eye Out for Closeout Sales
If a company is trying to get rid of old inventory, they'll usually hold a closeout sale. Closeout sales often occur seasonally but can happen any time of the year. When researching mattress brands and models, keep an eye out for large discounts on older models.
Browse and Compare
When shopping for a mattress, try not to limit yourself to just one or two brands. The more you browse and compare different mattress companies and models, the more likely you are to find an excellent deal.
Take Advantage of Sleep Trials
A sleep trial is a customer service policy that allows you to try out a new bed in your home and return it for free if you're not satisfied. Sleep trials can range anywhere from 30 to 365 nights. Buying a mattress from a company that offers a sleep trial can give you more confidence in your purchase and save you money in the long run.
Nearly all major online mattress brands offer sleep trials with their mattress models. To make sure, check the product page of the specific mattress model. You can also check the company's FAQ page for detailed information about their sleep trial and return policies.
Think About Bundle Deals
Bundle deals help you save when you're looking to replace more than just a mattress. Some brands offer free or steeply discounted sleep accessories when you buy one of their beds. This can include pillows, mattress protectors, sheet sets, and bed bases or foundations.