Many shoppers find themselves torn between memory foam and hybrid models when choosing a mattress. The two mattress types share similar features and benefits, but they also perform differently in certain areas. One model isn't better than the other, and there's no single "perfect" mattress that comfortably sleeps everybody.
A sleeper's unique needs and preferences determine which type of mattress is most suitable. Sleep position, body type, temperature regulation, health/physical conditions, and having a co-sleeper or not all factor into mattress choice. Being clear on your needs and priorities will help you choose a compatible mattress.
We'll cover the basics about memory foam and hybrid mattresses, including materials, construction methods, performance, and pricing. Knowing key differences between the two can help you determine if one of these models suits your needs.
Memory foam, or viscoelastic foam, was formulated by NASA and later commercialized by the bedding industry. Memory foam is notable for its responsiveness and high point of elasticity. As such, the material conforms to a sleeper and slowly returns to shape when used in a mattress. This is memory foam's characteristic "body-hugging" sensation.
Because of its close conforming, memory foam is commonly used in comfort layers for both all-foam and hybrid mattresses.
Do Memory Foam Mattresses Use Other Types of Foam?
Most memory foam mattresses utilize other types of foam to balance comfort with support.
Many use medium-dense polyfoam transitional layers and high-density polyfoam for the support core. A mattress made exclusively from memory foam would likely buckle under weight and pressure. Denser foam layers help ensure that a sleeper doesn't sink excessively into a mattress.
What Makes a Mattress a Hybrid?
Hybrid mattresses combine coil support cores with substantial comfort systems. The concept behind a hybrid is to capitalize on the strengths of different construction methods while avoiding some of their pitfalls.
Popular comfort layer materials include memory foam, polyfoam, latex, wool, and microcoils. Most hybrids today feature pocketed coils, which means that each spring is individually wrapped in cloth. This design minimizes motion transfer since each spring moves independently.
One caveat to mention is that manufacturers sometimes use the terms 'hybrid' and 'innerspring' interchangeably. This is misleading, because the two are distinct mattresses. While both have a coil-based support core, innerspring mattresses usually have a very thin comfort system. Hybrids tend to outperform innersprings in both comfort and support. 
A hybrid bed is actually kind of the best of both worlds. They have a foam layer on top with coils on the bottom to provide some of both the cushioning and contouring found in foam but with a little bit better spinal support.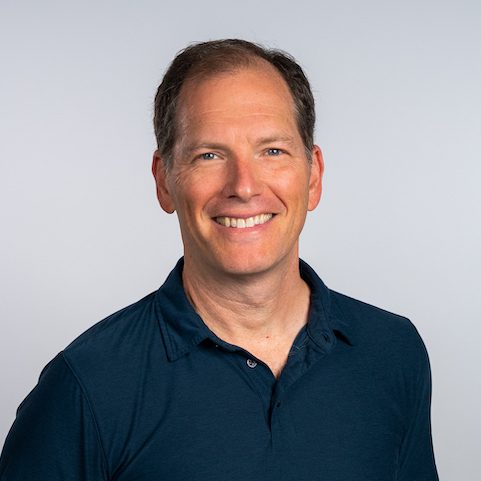 Memory Foam vs. Hybrid Mattresses
Memory foam and hybrid mattresses both feature notable comfort systems that conform to the body and alleviate pressure. Memory foam mattresses mostly rely on memory foam in the comfort system, while hybrids may use more varied materials like latex, polyfoam, natural fibers, and microcoils.
Both mattress types often feature polyfoam transitional layers to buffer sleepers from the denser support core. Memory foam and latex is used to a lesser extent in transitional layers, and hybrids sometimes include microcoils in these layers.
Hybrids and memory foam mattresses diverge when it comes to the support core. Hybrids use a coil-based system, while memory foam mattresses generally have high-density polyfoam cores.
Below is a detailed comparison of each model's strengths and weaknesses.
A Comparison of These Mattress Types
Memory Foam

Hybrid

Closely conforms to the body while cushioning pressure points

A mix of even contouring and responsiveness

Standout pressure relief
Absorbs noise and motion well
Conforms to the body while promoting spinal alignment

Added bounce permits easier movement
Robust edge support
Better temperature control

Tends to retain heat
The close contour can impede movement
Off-gassing ranges from mild to very noticeable

Usually quite durable
Very supportive, regardless of body weight
Heavier and more cumbersome to move
Average Lifespans
A number of factors influence mattress longevity, including materials, quality of craftsmanship, and body size. That said, most mattresses should support sleepers for at least 6 years.
Because hybrids use sturdy steel coils, they're usually more durable than memory foam mattresses. The average lifespan for a hybrid is 6.5 to 7.5 years, while most memory foam models are good for 6 to 7 years.
Periodically rotating your mattress can extend its lifespan by reducing uneven wear. If you sleep alone, alternating between sides can also prevent asymmetrical sagging. This is especially crucial for memory foam mattresses, as surface impressions are more likely to form over time.
It's probably time to replace your mattress if it's older than 8 years, or if you consistently wake up with aches and pains.
Shop the Best Mattresses of 2023
Is a Memory Foam Mattress in Your Future?
People who prefer a deep body hug, exceptional pressure relief, and solid motion isolation usually enjoy memory foam mattresses. Sleepers under 130 pounds tend to benefit from memory foam's close cradling.
You'll likely enjoy a memory foam mattress if one or more of the following applies to you.
You enjoy a mattress with deep contouring: Memory foam closely conforms to the body and helps alleviate pressure buildup. Many sleepers find the deeping hugging sensation comforting. Those with chronic aches and pains may benefit from memory foam's standout pressure relief.
You're a side sleeper: Side sleepers tend to develop pressure points on the hips and shoulders. Memory foam cradles these nooks and crannies while distributing body weight more evenly.
You prefer some motion isolation: Memory foam absorbs motion very well, so movement is less likely to spread from one side of the mattress to the other. People who share a bed or easily awaken tend to appreciate strong motion isolation.
Would You Prefer a Hybrid?
For sleepers who dislike memory foam's deep body hug, hybrids are a more responsive alternative. Added bounce from the coils makes changing positions easier and keeps sleepers on top of a bed. Hybrids generally stay more temperature neutral than foam mattresses because of the airflow through their breathable coil cores.
You enjoy some bounce to your mattress: If you change sleep positions frequently or simply don't like feeling "stuck" inside your bed, then a responsive hybrid might be for you. Additionally, many couples enjoy a hybrid's blend of bounce and pressure relief during sex.
You prefer a mattress that sleeps cooler: For sleepers who tend to overheat at night, a hybrid's coil support system usually regulates temperature better than a solid foam core since it allows airflow to help dissipate heat.
You like a mattress with good edge support: Most hybrids use either sturdier coils or high-density polyfoam along the perimeter to reinforce edge support. Robust edges translates to more bed surface area, a boon to anyone who shares a bed.