What makes a mattress comfortable is highly subjective. Body weight, sleep position, and personal preferences can each play a role in which mattress feels best to you. Manufacturers design models to accommodate a broad range of comfort needs, but it can be tough to sift through the options.
We'll help you understand the different types of mattresses so that you can choose the most comfortable mattress for you. We'll also explain how body weight and sleep position affect firmness preferences. Finally, we'll highlight other ways to make your sleep surface more comfortable.
Comfort is subjective, but some mattresses are designed for a more balanced feel. This makes them comfortable to a wider range of sleepers than those with exceptionally soft or exceptionally firm designs. Mattresses can also optimize your comfort with additional features such as cooling materials and zoned layers for enhanced support.
Dr. Michael Breus,
Clinical Psychologist, Sleep Medicine Expert and Combination Sleeper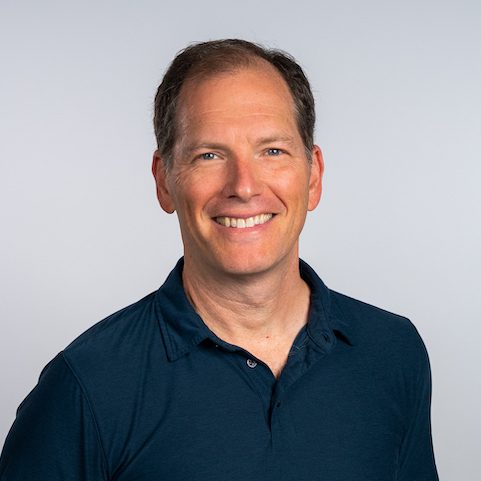 Trial Length 100 nights (30-night requirement)

Warranty 15 Year, Limited

Trial Length / Warranty

100 nights (30-night requirement) / 15 Year, Limited
Sleep Doctor's Take
The Helix Midnight Luxe is a high-profile hybrid with a balanced medium firm (6) feel. A thick comfort system helps prevent pressure buildup, while the pocketed coil core keeps your body on an even plane. This balance of contouring and support best suited our back and stomach sleepers.
Memory foam comfort layer cradles pressure points
Zoned coils provide enhanced support
Virtually silent
Sleepers who weigh more than 230 pounds may need a mattress with more support
The foam layers may emit off-gassing odor after unboxing
The Helix Midnight Luxe has a well-rounded design that's versatile enough to suit many different types of sleepers. Its hybrid construction prioritizes pressure relief without sacrificing support. With above-average durability, the Midnight Luxe is an excellent pick for shoppers who want a comfortable mattress that's also long-lasting.
The mattress is encased in a soft, stretchy, breathable Tencel cover with a plush pillow-top surface. The comfort system has two layers: one made from memory foam and the other from polyfoam. Our tests showed that the memory foam contoured closely to our bodies, cradling our hips and joints to alleviate pressure point discomfort. The polyfoam layer added cushioning and kept us from sinking too deeply into the support core.
The support core contains pocketed coils that give the mattress greater breathability and bounce without too much noise. We found that very little motion transfers across the bed, since each coil moves independently. The coil core has a reinforced perimeter to increase edge support, allowing our testers to use the entire mattress surface. A final layer of polyfoam serves as a base to support the coils as they compress.
Side sleepers on our team weighing between 130 and 230 pounds noted that the bed's medium firm (6) feel provided an excellent balance between gentle contouring and sturdy support. Back and stomach sleepers under 130 pounds also reported feeling comfortably supported, although heavier individuals within these sleep position groups felt that they sank too deeply into the memory foam comfort layer.
Helix offers free shipping to shoppers in the United States, who can also take advantage of a 100-night sleep trial. The Midnight Luxe carries a 15-year limited warranty.
Warranty Lifetime, Limited

Trial Length / Warranty

365 nights / Lifetime, Limited
Sleep Doctor's Take
A competitive price-point, year-long sleep trial, and lifetime warranty make the Nectar Mattress a great option for value seekers. The mattress also has great overall performance for an all-foam model, thanks to its firmer-than-average feel. Most of our testers weighing up to 230 pounds felt comfortable.
All-foam design provides excellent motion isolation
Generous 365-night sleep trial
Memory foam cradles the body to relieve pressure points
Couples who value responsiveness for sex may find the surface too restrictive
Stomach and back sleepers weighing more than 230 pounds may find their hips sink too deeply into the mattress
The all-foam Nectar Mattress delivers top-notch pressure relief and motion isolation at an affordable price-point.
Each of the Nectar's three layers has a distinct purpose. The uppermost layer is made of gel-infused memory foam designed to contour closely to your body without absorbing too much heat. Our testing team observed that the polyfoam layer beneath is slightly more responsive and works to limit sinkage. Together, these two layers disperse your weight to help prevent pressure points.
The support core consists of 7 inches of polyfoam that provide stability and durability. This polyfoam is firm enough to help keep your spine aligned while you sleep. The mattress cover uses a blend of polyester, nylon, and polyethylene, which is designed to wick away heat.
While the Nectar received good overall marks from the majority of our team, some testers enjoyed it more than others. Side sleepers in particular praised its pressure relief, while back and stomach sleepers weighing less than 230 pounds also found that it offered a comfortable sleep experience. However, our stomach and back sleepers over 230 pounds noted that it felt too plush for their tastes.
The Nectar stood out during motion isolation tests because of the close contouring of its memory foam. The thick foam layers prevent vibrations from moving across the mattress, allowing couples to change positions without waking each other. Sleepers with pressure-induced aches and pains may also appreciate the mattress' contouring.
Nectar provides a 365-night sleep trial and a lifetime limited warranty. Shoppers who live in the contiguous U.S. receive free shipping.
For people seeking a sturdy, crowd-pleasing all-foam mattress at an approachable price, the Nectar fits the bill.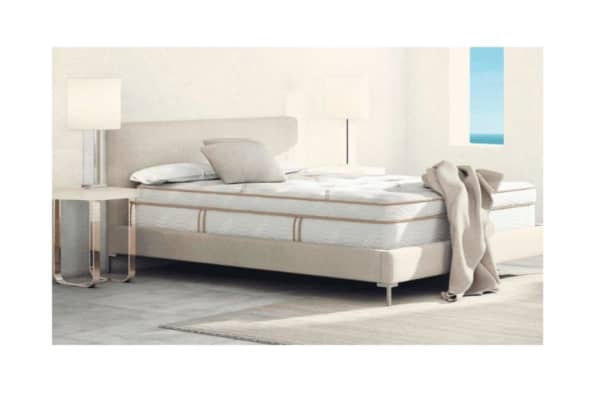 Trial Length 365 Nights ($99 Return Fee)

Warranty Lifetime, Limited

Trial Length / Warranty

365 Nights ($99 Return Fee) / Lifetime, Limited
Sleep Doctor's Take
The Saatva Latex Hybrid is a great choice for eco-conscious shoppers willing to spend a bit more on a mattress made with certified organic materials. Organic cotton, wool, and Talalay latex create a comfort system with responsive contouring that our testers across sleeping positions.
Sleepers who weigh less than 130 pounds may prefer a mattress with more adaptive materials
The mattress' natural materials hold a higher price-point
Sleepers who weigh less than 130 pounds may prefer a mattress with more adaptive materials
The mattress' natural materials hold a higher price-point
Saatva is known for crafting luxury mattresses using high-quality materials, and the Saatva Latex Hybrid is no exception. This model uses wool, latex, and pocketed coils to provide responsive pressure relief.
The hybrid construction of this medium firm (6) mattress begins with a hand-tufted, GOTS-certified organic cotton cover. Next, a layer of GOTS-certified organic wool wicks away moisture and helps regulate the surface temperature. The comfort system continues with a 3-inch layer of Talalay latex that has five firmness zones designed to support the spine.
Talalay latex contours gently but is typically bouncier than synthetic foam, which was clear in our mattress tests, with team members noting that the surface of the Saatva Latex Hybrid was easy to move on.
A zoned pocketed coil core provides extra pushback beneath the heavier parts of your body to help keep your spine aligned. The increased lumbar support may be particularly beneficial for people who experience back pain.
During tests in our sleep lab, our team took note of the bed's sturdy perimeter coils that enhance edge support and provide stability when getting in and out of bed. Our tests also showed that the Latex Hybrid's breathable comfort layers and coil-based support core do a great job of regulating temperature by promoting airflow and allowing excess body heat to escape.
The Saatva Latex Hybrid's combination of edge support and responsiveness make it easy to move around on, both during sleep and during sex. Additionally, the individually wrapped coils cut down on motion transfer, and a cotton and wool base limits shifting.
The mattress received stellar ratings from the stomach and back sleepers on our team who weigh between 130 and 230 pounds. They noted that it provided just the right amount of cushioning without sacrificing support to the midsection. It was least popular among team members who weigh less than 130 pounds and sleep primarily on their side. These sleepers didn't receive sufficient pressure relief and said they would prefer a slightly softer bed with greater contouring.
Saatva provides free White Glove delivery to addresses within the contiguous U.S. The company also offers a 365-night sleep trial, although customers who return their mattresses pay a $99 processing fee. The Latex Hybrid includes a lifetime warranty.
Combining breathable latex and high-quality pocketed coils with luxury touches like a hand-tufted cover and zoned construction, the Saatva Latex Hybrid is an appealing choice for those who are willing to pay a little extra for comfort and support.
Layla Memory Foam Mattress
Warranty Lifetime, Limited

Trial Length / Warranty

120 nights / Lifetime, Limited

Firmness Medium Soft (4), Firm (7)
Sleep Doctor's Take
The Layla Memory Foam Mattress is an all-foam flippable model with two distinct firmnesses: medium soft (4) and firm (7). Both sides offer great contouring for sore joints, helping to reduce aches and pains in the morning. Thanks to the versatile construction, this model felt comfortable for most of our side sleepers.
Flippable design with two firmness options
Cooling design
Zoned transition layer on the medium soft side helps support the spine
The foam layers may trap too much heat for some sleepers
Sleepers who weigh more than 230 pounds may find the foam layers sink too deeply
The flippable Layla Memory Foam Mattress has an all-foam construction that relieves pressure points for side sleepers across all weight groups. The mattress is relatively lightweight, making it easier to switch between its medium soft (4) and firm (7) surfaces.
Both surfaces use memory foam to alleviate pressure buildup. A copper gel infusion in the material is designed to transfer heat away from the body and inhibit odor-causing microbial growth. The medium soft side has a 3-inch layer of memory foam layer that provides deeper contouring. An additional layer of zoned polyfoam enhances the medium soft side's cradling and support. On the firm surface, a 1-inch layer of memory foam sits directly on top of the polyfoam core, offering slight cushioning with minimal sinkage.
The mattress includes a cover that's designed to feel cool. Combined with the copper gel-infused memory foam, the Layla Memory Foam Mattress has enough features engineered for temperature regulation to appeal to hot sleepers who prefer foam. Its flippable design is also ideal for sleepers with changing firmness preferences.
Our testing team includes people of all weight groups and preferred sleeping positions. Side sleepers weighing less than 230 pounds opted for the enhanced contouring of the medium soft (4) side of the mattress, while those over that weight felt better supported by the firm (7) side. Though there were differing opinions among our lighter back and stomach sleepers about their preferred firmness level, testers over 130 pounds who primarily sleep in those positions were in unanimous agreement that the firm side is better.
Layla provides free shipping and a 120-night sleep trial to shoppers in the contiguous U.S. The mattress also comes with a limited lifetime warranty.
If you're not sure what firmness is right for you — or if you're seeking a versatile mattress for a guest room — the Layla Memory Foam's reversible design gives you two options in one well-constructed bed.
Trial Length 100 Nights (30-Night Requirement)

Warranty 10 Year, Limited

Trial Length / Warranty

100 Nights (30-Night Requirement) / 10 Year, Limited
Sleep Doctor's Take
Phase change material, breathable components, and cooling infusions make the Casper Nova Hybrid one of the coolest models in our testing lab. Our hot sleeping testers felt comfortable throughout testing, and our heat guns detected minimal heat buildup on the surface.
Proprietary cooling technology
Breathable design lets heat dissipate
Two zoned layers deliver substantial pressure relief
Sleepers who weigh more than 230 pounds may have difficulty maintaining healthy sleep posture
People who have trouble getting in and out of bed may prefer a model with better edge support
The Casper Nova Hybrid is engineered for exceptional cooling. Most of the layers are specially designed to avoid trapping heat, starting at the top with a cover made with phase change material that feels cool to the touch.
The top layer of the comfort system is made of patented AirScape polyfoam coated in gel intended to cool the surface. A secondary layer of zoned AirScape polyfoam enhances the support around the center of the bed to promote spinal alignment. Small perforations in these top two AirScape layers let heat escape.
Next, a layer of polyfoam with seven distinct firmness zones adds more targeted support and pressure relief. A foam encasement increases the model's edge support. During partner tests in our sleep lab, we found that the pocketed coil core imparts springiness while limiting motion transfer, making it easier for partners to change positions without disturbing each other.
We found that the Nova Hybrid provides great pressure relief to side sleepers of all weight groups, though testers who weigh between 130 and 230 pounds benefited most from its medium (5) feel. It also performed excellently for back and stomach sleepers under 130 pounds, though our heavier testers who sleep in these positions commented that they prefer firmer support.
Casper provides free shipping and a 100-night sleep trial to shoppers in the contiguous U.S. and Canada. The Nova Hybrid carries a 10-year limited warranty.
For sleepers who run hot in bed but still want soothing pressure relief and strong motion isolation, the Casper Nova Hybrid offers a good balance of contouring foam layers and cooling features.
Pillar Split Firmness Mattress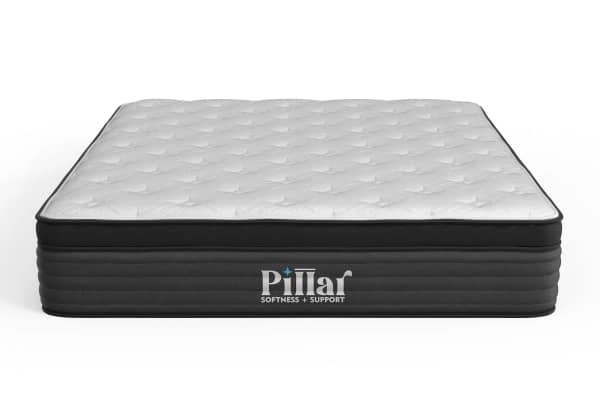 Warranty Lifetime, Limited

Trial Length / Warranty

120 nights / Lifetime, Limited

Firmness Medium Soft (4), Medium Firm (6)
Sleep Doctor's Take
The Pillar Split Firmness Mattress features a medium soft feel on one side of the bed and a medium firm feel on the other. This dual-firmness design makes the mattress especially well-suited to co-sleepers who have unique firmness preferences due to differences in body type or sleep position.
A distinct feel on each side can accommodate couples with different firmness preferences
Zoned coils feel sturdier and more supportive beneath the midsection
Optional cooling cover helps the surface resist overheating
Somewhat expensive compared to the average hybrid
15-inch profile may be too thick for some people
Finding the right mattress can be difficult for couples with different firmness needs — especially if they're shopping with limited budgets. The Pillar Split Firmness Mattress is designed with a plush, adaptive medium soft (4) feel on the left side, and a more supportive medium firm (6) feel on the right. If this setup doesn't correspond to your preferred sides of the bed, simply rotate the mattress after unboxing it.
Our testers noticed deep contouring on the medium soft side. Since the comfort system has multiple foam layers, you'll notice close cushioning and a slow response to movement. The medium firm side is also somewhat adaptive, but should provide adequate support for people who weigh up to 230 pounds — side and back sleepers in particular.
Transitional polyfoam provides additional cushioning while maintaining an even surface for your body. The coils are zoned to push back against the extra weight from your midsection and cradle lighter areas of the body. Perimeter reinforcement also helps ensure minimal sinkage when you lie close to the edges of your mattress or get in and out of bed.
The Split Firmness Mattress' design is an asset for anyone whose preferred firmness is different from their sleep partner's. Our team found that the left-hand side was most comfortable for side and back sleepers weighing less than 130 pounds, while the firmer right side accommodated people in these weight groups up to 230 pounds. Stomach sleepers under 130 pounds also preferred the latter.
Thick coils in a zoned configuration help ensure good ease of movement and little to no resistance when you change sleep positions. Since the coils promote steady airflow, the mattress should also sleep fairly cool. If you need extra temperature control, you can upgrade to a cover made of GlacioTex phase change material that dissipates body heat on contact.
While the Split Firmness Mattress is on the expensive side, it may be a wise long-term investment if one or both of you loses sleep due to not feeling comfortable in bed. Standard ground shipping is also free within the contiguous U.S. Each purchase includes a 120-night trial period. If you keep the mattress after the trial ends, you'll also receive a lifetime warranty against various defects.
Why You Should Trust Us
Our team of experts has years of experience testing many kinds of sleep products. We put each mattress we review through a series of rigorous tests to determine its pros and cons. Since comfort is subjective, we test each mattress with sleepers of different weight groups and sleeping positions in mind.

To choose the most comfortable mattresses currently available, we looked at factors like pressure relief, support, temperature control, and motion isolation. We used body mapping technology to indicate pressure buildup and infrared thermometers to measure heat retention. Our testers also provided their unique perspectives on how each mattress felt.
What Makes a Mattress Comfortable?
Comfort is tricky to measure since perceptions vary from person to person. We've found that many sleepers' preferences overlap based on their body weight and sleep position. However, other factors also contribute to whether a mattress feels comfortable to an individual.
Determine Your Needs and Preferences
Needs and preferences vary between sleepers. Assessing the factors that shape your experience can be the key to finding the most comfortable mattress for you.
The position you sleep in plays a major role. Side sleepers often feel pressure at their hips and shoulders, so they generally prefer more cradling. Stomach sleepers need stable support to keep their spines in alignment. Back sleepers usually benefit from a mattress with a balance of contouring and support.
Your weight is another important factor to consider. Sleepers over 230 pounds compress a mattress' layers more than sleepers who weigh under 130 pounds. That means the same mattress may feel softer or harder, depending on your weight. Keeping your body weight in mind when choosing a firmness level can help ensure you get the necessary support.
Finally, think about what else you need from a bed. Conditions like back pain, joint pain, acid reflux, fibromyalgia, night sweats, and snoring may influence which mattress is best for you.
Find the Type of Mattress That Works for You
Most mattresses manufactured today fall into one of four major construction styles. Each has potential benefits and drawbacks.
| Mattress Type | Description |
| --- | --- |
| | Typically made from polyfoam, memory foam, or a combination of both, all-foam mattresses usually excel at pressure relief and motion isolation. Side sleepers and individuals with aches and pains often benefit from foam's contouring. Many foam models trap heat, though some include features engineered to counteract this effect. |
| | Most hybrid mattresses have a pocketed coil core and a thick memory foam, polyfoam, or latex comfort system. Hybrid models typically provide balanced performance that combines pressure relief, temperature regulation, edge support, and bounce. While they can isolate motion fairly well, hybrids generally don't stop vibrations as completely as some all-foam models. That said, the performance of a hybrid mattress is largely dependent on the materials in its comfort system. Couples often prefer hybrid models because they tend to absorb more motion than innersprings while still providing a responsive surface for sex. |
| | Innerspring models consist primarily of metal springs. These may include Bonnell, offset, continuous-wire, or pocketed coils. Each type of coil affects the overall performance a bit differently. Many innerspring models add cushioning with pillow-tops or Euro-tops made from foam or fiber. Innerspring mattresses tend to be responsive and good at temperature regulation, making them ideal for active sleepers and hot sleepers. However, they may also provide less pressure relief and transfer more motion. |
| | Latex mattresses may use natural latex derived from rubber tree sap, synthetic latex, or a blend of the two. The resulting mattress spreads out compression, relieving pressure without the close hug of memory foam. This leads to greater temperature regulation and a more responsive, supportive feel. Hot sleepers, stomach sleepers, and individuals over 230 pounds often benefit from a latex model. However, sleepers who enjoy close conforming or a less responsive surface may not enjoy the feel of latex. |
Pick the Right Mattress Firmness
We measure mattress firmness on a 10-point scale that places the softest mattress at 1 and the firmest at 10. Most adult sleepers prefer a surface that's within the 4 to 6 range, though this preference may vary based on weight and body type.
We've found that side sleepers and individuals who weigh under 130 pounds generally prefer a mattress on the softer end of the average scale because it compresses more easily to relieve pressure. Back sleepers and those in the 130-pound to 230-pound group usually need a mattress with a mid-range firmness to support their spines evenly. Stomach sleepers and people over 230 pounds typically need a firmer mattress that prioritizes stable support.
A mattress that's too soft for your body type or sleep position can allow the spine to curve uncomfortably. However, a model that's too firm can contribute to more noticeable pressure points.
To choose your correct firmness level, consider how much you weigh and which sleep position you prefer. If you share the bed, have your partner do the same, and then try to settle on a middle ground that works for both of you.
How to Make Your Mattress More Comfortable
While having the right mattress can help, your sleep environment also has an impact on your overall comfort. If a new mattress isn't in your budget, adjusting other factors might help. Keep in mind that your personal preferences also extend to each of these areas. Your weight, sleep position, and habits should be in the front of your mind when researching other ways to make your sleep surface more comfortable.
Bedding
Mattress toppers, pillows, and bedding can bridge the comfort gap for many sleepers. These elements can affect temperature regulation, pressure relief, and other key factors closely linked to comfort.
Mattress Toppers
Adding a mattress topper can change your bed's cushioning and firmness level while prolonging its lifespan. Toppers are available in many materials, including polyfoam, memory foam, latex, down, and wool. The topper's materials, thickness, and firmness influence how it affects the feel of your bed. As a general rule, thicker toppers make a more notable difference, while thinner options fine-tune the feel. You can also find mattress toppers that address specific concerns, like temperature control or pressure relief.
Pillows
Pillows come in a wide variety of fills, lofts, firmnesses, shapes, and sizes that target different needs. Shoppers who want a plush feel can opt for a down or down alternative option. Solid and shredded memory foam pillows offer pressure relief and contouring. Some pillows also incorporate gel designed to cool the surface.
For optimal comfort, the pillow's loft and firmness should take into account your sleep position, head size, weight, and mattress firmness. Ideally, a pillow should fill the gap between your head, neck, and the mattress while supporting the neck's natural curvature.
Less common pillow varieties may also enhance your comfort. Body pillows may be helpful for side sleepers, stomach sleepers, chronic pain sufferers, and pregnant people. Cervical pillows are designed to support spinal alignment and combat neck pain, while wedge pillows often help alleviate snoring or acid reflux.
Sheets and Covers
At a basic level, sheets protect your mattress from wear and tear. However, the best bedding also enhances your comfort through its texture and temperature regulation. From luxuriously cool silk to crisp cotton to cozy flannel, you can find a sheet set for every taste and season.
Covers and blankets also impact comfort. You can opt for breathable materials, like cotton or linen, to add an extra layer without trapping excessive heat. Those who sleep cold might like a cozier option, such as an electric blanket, a comforter, or a duvet. Weighted blankets are also a popular choice for those who enjoy a hugging sensation while they sleep.
Rotate or Flip Your Mattress
If your mattress sags in the middle or shows other signs of wear, it could be time to rotate or flip it. As a general rule, you should rotate your mattress once or twice a year so that it wears more evenly. However, if you notice a change in comfort level, it may be time to rotate it again. Some models also have reversible designs, in which case you may be able to flip the mattress for a like-new feel. While these options won't restore the mattress to mint condition, they can increase its longevity and temporarily improve the comfort.
Find the Right Support
Ensuring your mattress has a suitable frame, box spring, or foundation can help your bed perform at its best. Check to see which type of mattress support the manufacturer recommends, and change your setup if necessary. Many models are compatible with platform bed frames, box springs, foundations, and adjustable bases. However, they may function better with one versus the other. If your mattress lacks sufficient support, it may sag.