Cruising in an RV can be a great way to escape the rigors of everyday life, but a relaxing getaway requires a comfortable place to sleep and recharge. We've broken down our favorite RV mattresses across a variety of categories to help you choose the one that's best for you.
If your RV's bed frame is not compatible with standard mattress sizes, you may need to invest in an RV mattress. These models tend to be slightly thinner, shorter, and narrower than their bedroom-friendly counterparts. Many RV mattresses are also constructed to withstand the elements, and resist mold and mildew buildup.
Dr. Michael Breus,
Clinical Psychologist, Sleep Medicine Expert and Combination Sleeper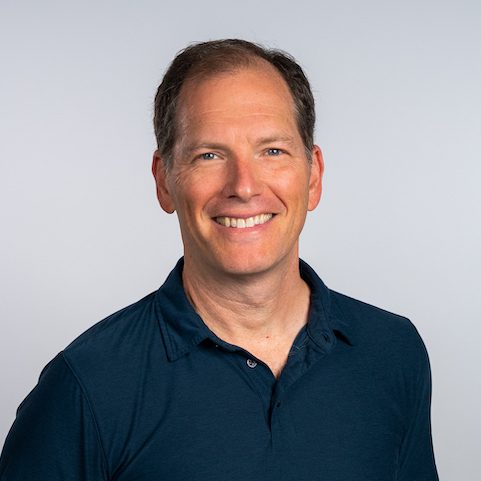 Trial Length 120 nights (30-night break-in period)

Warranty Lifetime warranty

Trial Length / Warranty

120 nights (30-night break-in period) / Lifetime warranty
Sleep Doctor's Take
The Bear Trek offers a firmer feel and more support than the average memory foam mattress, making it particularly well-suited to back and stomach sleepers. A breathable cover and cooling gel infusion in the topmost layer allow the mattress to resist heat buildup and sleep quite cool.
Gel-infused memory foam meant to reduce heat buildup
Firmer-than-average feel increases ease of movement
Available in three RV-specific sizes
Too firm for many side sleepers
Thin profile and all-foam design may limit edge support
The Bear Trek Mattress offers many features that people look for in an RV mattress at an affordable price. Our testing team rated it as a 7 on our 10-point firmness scale, though they noted that the 2-inch memory foam comfort system provides moderate pressure relief to balance its firm feel and low profile.
How Does It Feel?
The comfort system features two layers of adaptive memory foam that help alleviate pressure. The top layer of memory foam is graphite gel-infused, which is designed to prevent the foam from retaining heat. High-density polyfoam makes up the support core, reinforcing the sleep surface. A breathable Celliant/polyester blend cover encases the mattress. Celliant is engineered to convert your body heat into infrared energy and confer it back to you to aid in muscle recovery.
Why We Like It
The Bear Trek received the highest ratings from the back and stomach sleepers on our testing team who weigh less than 230 pounds. Based on our tests, we found that side sleepers may find that the comfort layers aren't thick enough to prevent pressure points at their shoulders and hips, while people who weigh over 230 pounds may prefer a thicker mattress.
Thie cooling infusions, plus an extra-breathable cover, make the Bear Trek sleep cooler than most memory foam beds. For those concerned with synthetic foams, Bear uses a fiberglass-free fire barrier and CertiPUR-US certified foams that are free of harmful materials such as formaldehyde and heavy metals.
The mattress comes in three RV-specific sizes. All sizes are 8 inches thick. Bear offers free shipping and returns within the contiguous U.S. The mattress includes a 120-night sleep trial and a limited lifetime warranty.
Brooklyn Bedding Dreamfoam Essential
Trial Length 120 nights (30-night requirement)

Warranty 10 Year, Limited

Trial Length / Warranty

120 nights (30-night requirement) / 10 Year, Limited

Firmness Medium Soft (4), Medium (5), Medium Firm (6), Firm (7), Firm (8)

Price $$206-$449 – $524-$862
Sleep Doctor's Take
The Dreamfoam Essential is available in five different profiles and a wide range of RV-friendly sizes, all of which carry approachable price-points and should appeal to budget-conscious shoppers. The surface is treated with a special agent to protect against stains and liquid damage.
Available in five different profiles and firmness levels
Stain- and water-resistant finish meant to increase durability
High-density polyfoam reinforces mattress perimeter
Foam layers may sink and hinder movement across the surface
Surface is likely to develop indentations after a few years of use
While Brooklyn Bedding is a popular manufacturer of standard-sized beds, the company also sells RV-sized offerings that are designed with a variety of unique features. The Dreamfoam Essential has five thickness options — 6, 8, 10, 12, and 14 inches — which get progressively softer as the height increases. They range from medium soft (4) to firm (8), allowing customers to choose the firmness that is ideal for their weight and preferred sleep position.
How Does It Feel?
The 6-, 8-, and 10-inch models consist of a gel-infused memory foam comfort layer and a sturdy high-density polyfoam support core. The 12- and 14-inch models pair these layers with a flexible polyfoam transition layer that prevents sleepers from sinking into the firmer core. Each of the models comes in 22 sizes, including numerous iterations that are designed specifically for RVs. Additionally, the Dreamfoam Essential has a stain- and water-resistant finish that improves its already considerable durability.
Why We Like It
Because of the wide range of firmness options, the Dreamfoam Essential is suitable for almost all sleepers. However, due to height limitations in certain RVs, some people may have to choose a thinner, firmer mattress.
The combination of gel infusions and open-cell foam construction allows the Wanderlust to sleep cooler than many memory foam competitors. Our testing team singled out the bed's above-average edge support — a useful quality given the tight fit in many RVs.
Brooklyn Bedding offers free shipping within the contiguous U.S., a 120-night sleep trial, and a 10-year limited warranty for the Dreamfoam Essential.
PlushBeds MobilePlush Original RV Mattress
Sleep Doctor's Take
The MobilePlush RV Mattress from PlushBeds uses adaptive, open-cell foam that promotes even alignment and cushions your sore spots. Thanks to the slim profile and multiple size options, this all-foam model should meet the needs of a wide range of RV owners.
Ultra-dense memory foam relieves pressure buildup
Low profile appeals to RV areas with limited space in sleeping area
Hypoallergenic, with CertiPUR-US and GREENGUARD Gold certifications
Slim profile may not bear enough weight for people over 230 pounds
Lack of reinforcement can cause perimeter to sink deeply
Most RV mattresses have a noticeably different feel than standard beds, which is partially due to the low profile required by many RVs. It's a top choice for RV owners who require a low-profile mattress, while still being comfortable enough to also be a popular pick for shoppers who are able to consider a thicker bed.
How Does It Feel?
The MobilePlush uses a proprietary ultra-dense memory foam that we found provides deep contouring and excellent pressure relief despite the bed's 6-inch profile. Although the MobilePlush uses synthetic foams, it may still appeal to people interested in an eco-conscious design. PlushBeds uses soy-based polyols in its memory foam, and its products are both GREENGUARD Gold and CertiPUR-US certified, ensuring the mattress is free of harmful materials and harsh chemical emissions.
Why We Like It
We found that the MobilePlush's pressure-relieving capabilities made it particularly suitable for the side sleepers on our testing team. People who sleep on their side can develop pressure points at their hips and shoulders unless their mattress contours around these vulnerable areas, but the MobilePlush distributes weight evenly to avoid this problem. Stomach and back sleepers may also enjoy the MobilePlush, but the mattress' medium (5) firmness and deep contouring may lack the support required by those over 230 pounds.
PlushBeds offers free shipping within the contiguous U.S. The MobilePlush has a 20-year limited warranty and a 100-night sleep trial, though customers who choose to return their mattress must pay a $149 removal and shipping fee.
Dynasty CoolBreeze Gel Memory Foam Mattress
Trial Length 120 nights (30-night request)

Warranty 30 Year, Limited

Trial Length / Warranty

120 nights (30-night request) / 30 Year, Limited
Sleep Doctor's Take
The Dynasty CoolBreeze Gel Memory Foam features open-cell layers infused with cooling materials and a breathable cotton-blend cover. These components should allow the mattress to resist heat buildup and maintain a comfortable temperature any night of the year.
High-density gel-infused memory foam with open-cell construction
Breathable, machine-washable cover
30-year limited warranty
All-foam design may sag along the edges
Foam layers are likely to sink and restrict movement
Memory foam beds tend to sleep warm, particularly those with thicker, more highly contouring comfort systems. The CoolBreeze Gel Memory Foam Mattress by Dynasty bucks these trends with a temperature regulation system that is more complex than those usually found in RV mattresses.
How Does It Feel?
A breathable cover and fire barrier are paired with open-cell memory foam for better airflow, and the foam's high-density gel infusion is designed to prevent heat retention. Together, we found that these features offer a much cooler sleep than most mattress competitors. The foam layers also offer a close body hug, alleviating pressure buildup in the joints.
Why We Like It
The CoolBreeze Gel Memory Foam has a medium firm (6) feel that should appeal to most side and back sleepers, though our testers who weigh under 230 pounds and sleep on their stomach also found it to be a comfortable choice. The memory foam comfort system effectively isolates motion and is nearly silent, making it a good pick for light sleepers who tend to wake up when their partner shifts in bed.
Dynasty offers some of the quickest turnaround times for RV mattresses. Most customers in the contiguous U.S. receive their mattress one to four days after ordering, allowing them to get back on the road quickly. Shipping is free, but the mattress is only available within the contiguous U.S. The mattress comes with a 120-night sleep trial and a 30-year limited warranty.
Off-Road Bedding Cooling Hybrid Mattress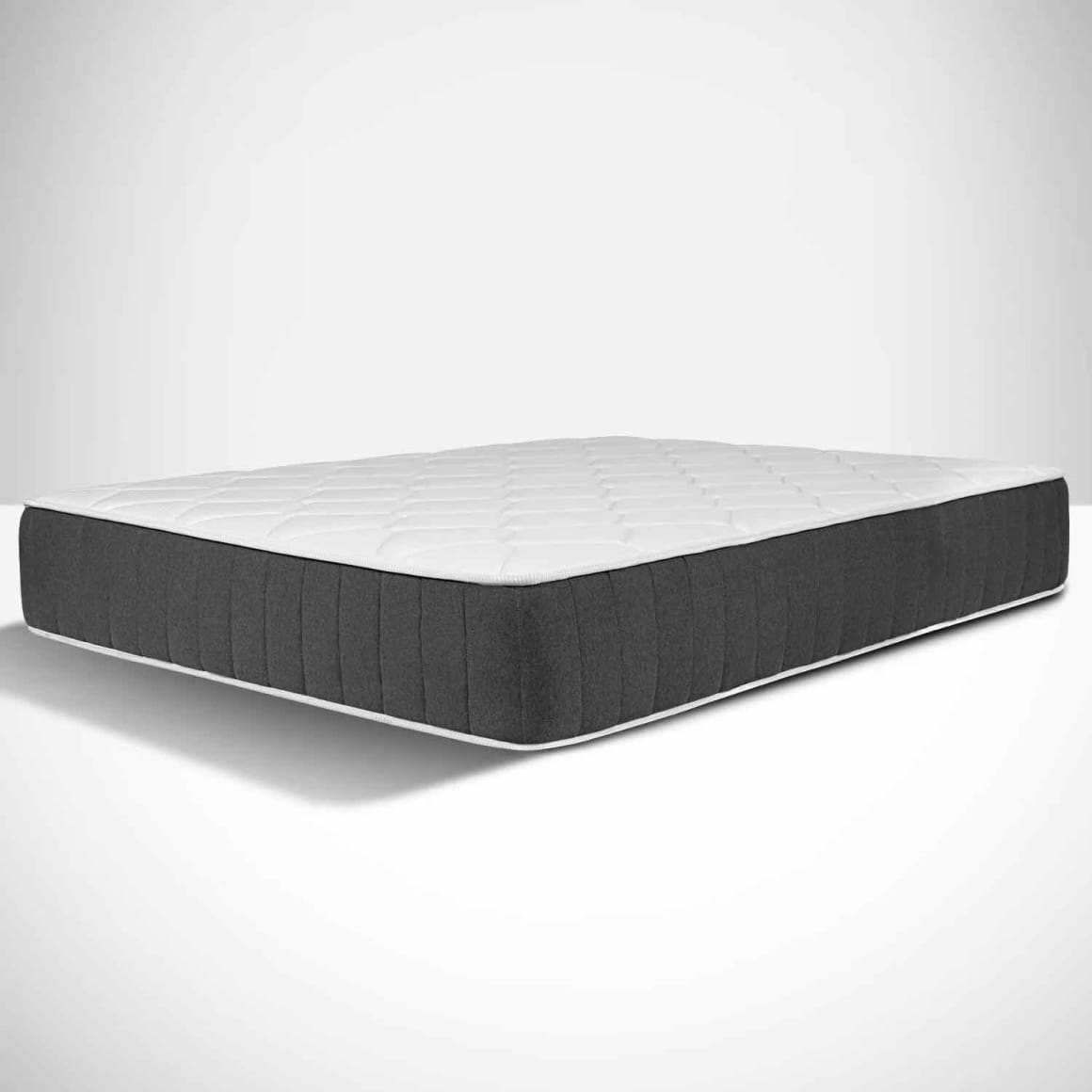 Trial Length / Warranty

100 nights / 10 Year

Firmness Medium Soft (4), Medium Firm (6)
Sleep Doctor's Take
The ORB Essential Cooling Hybrid is one of the most RV-friendly coil mattresses we've tested. Adaptive foam, a sturdy support system, and two firmness options — medium soft (4) and medium firm (6) — make the mattress suitable for different body types and sleep positions.
Medium soft and medium firm options
High-density foam beneath the core offers durability and support
Lower profile than most hybrid mattresses
Back and stomach sleepers over 230 pounds may not receive enough support
Sticker price is somewhat expensive for an RV mattress
The Off-Road Bedding Essential Cooling Hybrid has a 10-inch profile, making it a good choice for people with limited headspace in their RV who want the support offered by a pocketed coil support core.
How Does It Feel?
In the Essential Cooling Hybrid's case, the pocketed coil core is paired with a quilted top made with a breathable knit weave and a base of high-density polyfoam that allows the coils to better support your weight. The adaptive foam layers contour closely to your body and relieve pressure, while the robust coil system keeps your body on an even plane. Shoppers can choose between medium soft (4) and medium firm (6) options.
Why We Like It
While most of the side sleepers on our testing team preferred the medium soft version, those over 230 pounds felt they needed the extra support of the medium firm option. The medium firm mattress is also the better choice for back and stomach sleepers, as well as most people with back pain, as it provides extra lumbar support to keep the spine correctly aligned and in a neutral position.
People who wake easily should appreciate the bed's superb motion isolation, which prevents disturbances when a sleep partner changes position during the night. The Essential Cooling Hybrid also performs well in categories such as pressure relief and temperature regulation, making it a well-rounded choice for many types of sleepers. However, as a hybrid mattress, its price range is on the higher end for an RV mattress.
While the mattress includes free shipping in the contiguous U.S., customers in Hawaii and Alaska must pay a flat-rate shipping fee of $149. All shoppers enjoy a 100-night sleep trial and a 10-year warranty.
Why You Should Trust Us
With decades of combined experience in the sleep and mattress industry, we know how difficult it can be to choose a mattress.

To help our readers choose what's best for their needs, we've put a wide range of RV mattresses through our rigorous testing process, including sleep testing by people with varying body types and preferred sleep positions. All of our recommendations are made using the information we gather ourselves about how a mattress performs under different conditions.
What Size Are RV Mattresses?
RV owners know that manufacturers use a wide range of tricks to fit an entire home into a compact vehicle. Where you sleep is no exception. The different dimensions of RV mattresses reflect the variety of shapes and sizes used to tuck beds into the space that's available.
While standard mattresses can be used in some RVs, most RV mattresses are shorter than standard sizes. They also tend to be thinner, which can be particularly important in small spaces like bunk beds or lofted sleeping areas.
Before choosing a mattress, make sure to double-check the size of your RV's sleeping area. You can discover your options by searching online for RV mattresses, short mattresses, or the exact dimensions of the mattress you need. Note that the dimensions of some RV-specific sizes vary depending on the manufacturer.
| Mattress Size | Description |
| --- | --- |
| | RV bunk dimensions can vary, and usually range between 28″ to 35″ wide and 75″ to 80″ long. |
| | RV twin mattresses are 28″ wide and 75″ or 80″ long, which is 10 inches narrower than a standard twin size. Some companies market regular twin mattresses for RV use. |
| | RV full mattresses are usually 53″ to 55″ wide and 75″ long. |
| | RV three-quarter mattresses are 48″ wide and 75″ or 80″ long. |
| | At 60″ wide and 74″ to 75″ long, the RV short queen mattress is 5 to 6 inches shorter than a regular queen. |
| | RV queen mattresses typically measure 60″ wide by 80″ long, which are the same dimensions as a standard queen. Confusingly, some companies sell RV queen mattresses that are actually the shorter RV short queen size. |
| | An RV Olympic queen mattress is 66″ wide and 80″ long — 6 inches wider than a standard queen. |
| | The RV short king size measures 72″ wide by 75″ long. This is 4 inches narrower and 5 inches shorter than a regular king mattress. |
| | Most RV king mattresses are 4 inches narrower than a standard king, at 72″ wide and 80″ long. However, some RV king models differ slightly in both length and width. |
| | The RV California king is 4 inches longer than the RV king. At 72″ wide and 84″ long, it is the same size as a standard California king mattress. |
What Type of Mattress Is Best for RVs?
Different types of mattresses each have their own benefits and drawbacks, and no single type of mattress is best for everyone or every situation.
When considering which type of mattress to buy for your RV, you should first rule out those that won't fit. If your mattress must fit through doors or tight corners, for example, a flexible foam mattress is a better choice than a rigid latex model.
Another critical factor is how often you'll be using your RV. A year-round bed must be more durable and supportive than one used only occasionally while traveling. Other important factors to consider include temperature neutrality, pressure relief, and ease of movement.
Foam Mattresses
Synthetic foam mattresses are the most popular choice for RVs. These lightweight beds are among the most inexpensive mattresses, in addition to being flexible, pressure-relieving, and available in a wide range of firmness options and sizes. However, foam mattresses also tend to retain heat and some can be uncomfortably warm in hot weather.
Latex Mattresses
Latex is a natural foam made from the sap of rubber trees, making natural latex mattresses a popular choice for people interested in eco-friendly materials. Durable, bouncy, and breathable, high-quality latex mattresses can be extremely comfortable. On the other hand, they can be expensive, hard to find in RV sizing, and heavy to move.
Hybrid and Innerspring Mattresses
While hybrid and innerspring mattresses are very popular for standard beds, they are less common in RV sizing. This is partially because metal coils can rust in damp conditions, though keeping a well-maintained RV can help prevent this. Hybrid mattresses are generally more expensive than innerspring models, but they tend to perform better in a variety of categories. Both are typically good choices for people who need excellent support.
How to Pick the Best Mattress
When shopping for a suitable RV mattress, it's helpful to keep certain criteria in mind to determine how comfortable the mattress will feel. In the video below, we explore important factors such as body weight, preferred sleeping position, and mattress materials.
How Much Do RV Mattresses Cost?
The price of an RV mattress is highly dependent on its size and construction. Foam and innerspring mattresses are among the least expensive, while hybrid and latex beds tend to cost more. Larger mattresses are also more expensive than smaller models, though custom or nonstandard mattresses tend to have higher prices regardless of size.
Lower-priced models can be comfortable for short periods, though they are often less durable and sometimes less supportive than those with a higher price-point. If you live in or use your RV often, it may be worthwhile to have a higher budget for your mattress. Higher-end RV mattresses may also have more robust warranties than budget models, though this varies between manufacturers.
If you decide on a higher budget for your RV mattress, look for models that offer a sleep trial. This will allow you to sleep on your new mattress for a set period of time before deciding whether or not to keep it, with the manufacturer offering a full refund should you discover it's not right for your needs.
The best mattress for back pain cradles your spine and conforms to your body without sinking too much beneath your weight. Body weight is a major factor. A softer mattress may provide adequate support and pain relief if you weigh less than 130 pounds, but sink too far and create back pain if you weigh more. Likewise, if you are a person with back pain who weighs more than 230 pounds, you may need a firm mattress that lighter individuals would find too rigid or stiff. A mattress with a mid-range firmness can be a good starting point for determining if a softer or firmer surface is needed to alleviate your back pain.