Sometimes it doesn't make sense to spend a lot of money on a high-end mattress. Perhaps you're furnishing an occasional guest bedroom, or maybe your growing child needs a new bed. For these reasons and more, it can be hard to justify spending over $1,000 on a new mattress.
While it's true that performance often increases with price, not every affordable mattress cuts corners on craftsmanship. Inexpensive doesn't necessarily mean poor quality if you know what to look for and what to avoid in a bed. In fact, the shift from brick-and-mortar stores to online retail has made mattress pricing more accessible than ever.
We'll review our favorite mattresses for under $200, including materials, construction methods, and overall performance. We'll also discuss factors that impact pricing and helpful tips to make bargain hunting easier.
Trouble sleeping?
Answer these 5 easy questions to discover your perfect mattress
Trouble sleeping?
Answer these 5 easy questions to discover your perfect mattress
What position do you sleep in?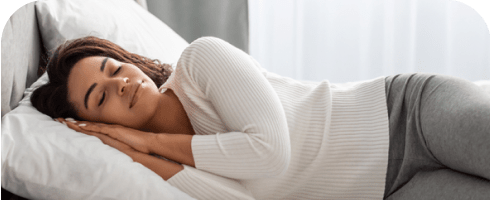 Side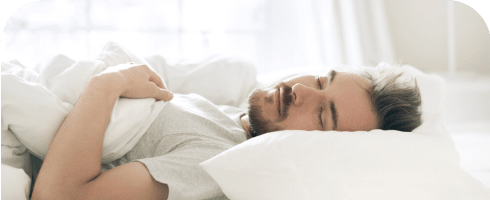 Back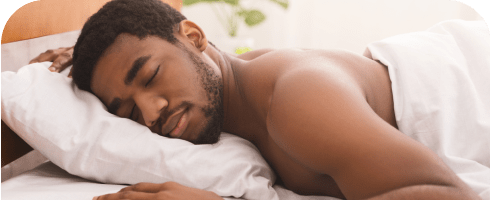 Stomach

Do you experience any pain while sleeping?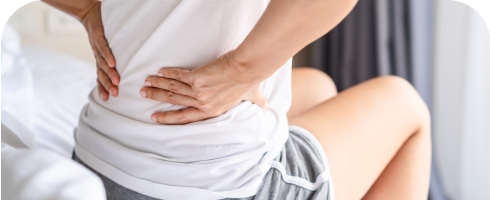 Back and/or side pain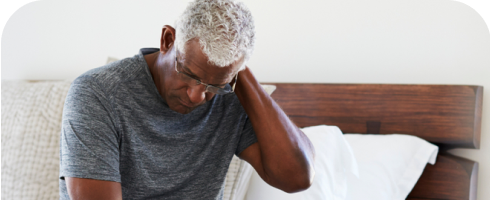 Neck and/or shoulder pain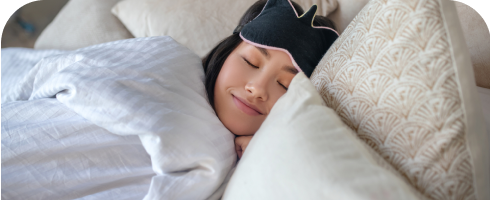 Little to no pain
Do you have any material preferences?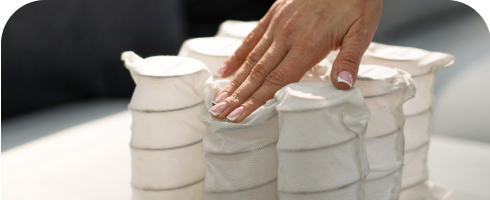 Innerspring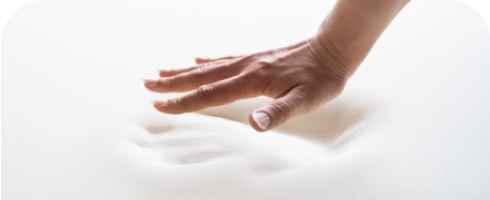 Foam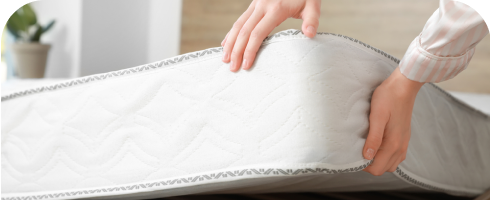 No preference/ Other
Do you sleep hot?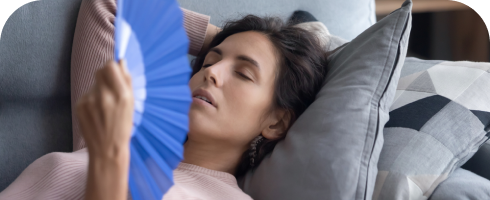 Yes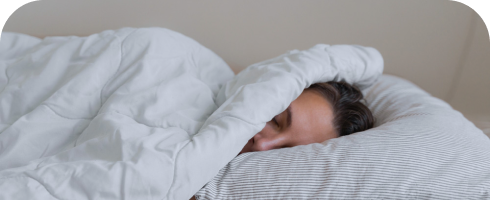 No
Do you sleep with a partner?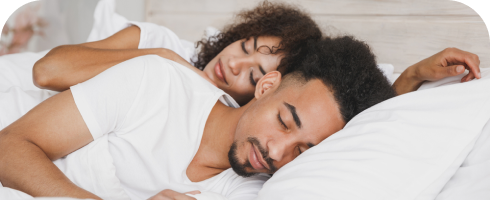 Yes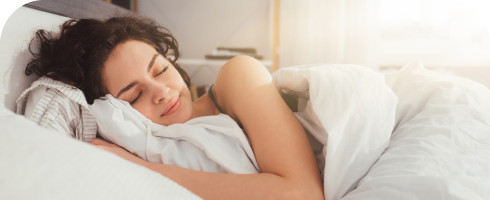 No
Back
Olee Sleep Gel-Infused Mattress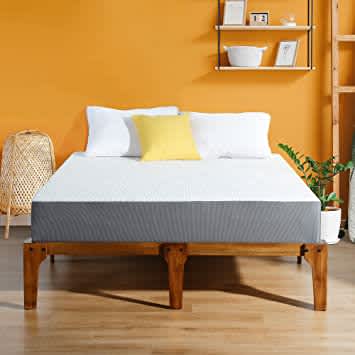 Trial Length / Warranty

100 days / 9 Year
Sleep Doctor's Take
The Olee Sleep Gel-Infused Mattress has an enhanced plushness that sets it apart from other foam beds. During tests, we found the bed offered strong pressure relief and motion isolation, and was best suited for side sleepers under 230 pounds.
Gel infusions designed to reduce heat buildup
Soft polyester jacquard cover
High-density foam support core for extra stability
Sleepers over 230 pounds probably need a firmer bed
Low profile not ideal for sleepers who prefer high beds
The Olee Sleep Gel-Infused Mattress is a minimalist design with a very approachable price tag. Registering as a 3 on the 10-point firmness scale, the plush surface cushions pressure points in the hips, shoulders, and spine. The soft feel is especially suited to side sleepers under 230 pounds or back and stomach sleepers under 130 pounds. Heavier people may need a firmer model that provides greater reinforcement below the torso.
At 6 inches tall, we found the foam model is ideal for people who prefer low-profile beds. The mattress' polyester jacquard cover has a textured yet soft finish. A comfort layer made from Durafoam cradles the body to alleviate pressure buildup. Gel infusions are engineered to minimize heat retention, which is sometimes an issue with memory foam that closely hugs the body.
The support core uses high-density Durafoam to stabilize the mattress and help minimize excess sagging. We found the edge support and durability may not be as robust in comparison to a more luxury model, but periodically flipping or rotating the mattress can extend its lifespan. Our testers found both foam layers absorb motion and noise well, so co-sleepers are less likely to be awakened by their partner's movements. Some couples or hot sleepers may overheat at times, as the dense foam core isn't especially breathable.
Shoppers should note that the Olee Sleep Gel-Infused Mattress does not offerany king options. The mattress can be purchased through Amazon and includes free shipping. The model is backed by a 100-night sleep trial and a 9-year warranty.
This low-profile model packs quite a punch. We found each of its foam layers targets a different aspect of comfort, including pressure relief, heat retention, and sagging. We believe this plush mattress would be especially ideal for side sleepers.
Classic Brands Cool Gel Memory Foam Mattress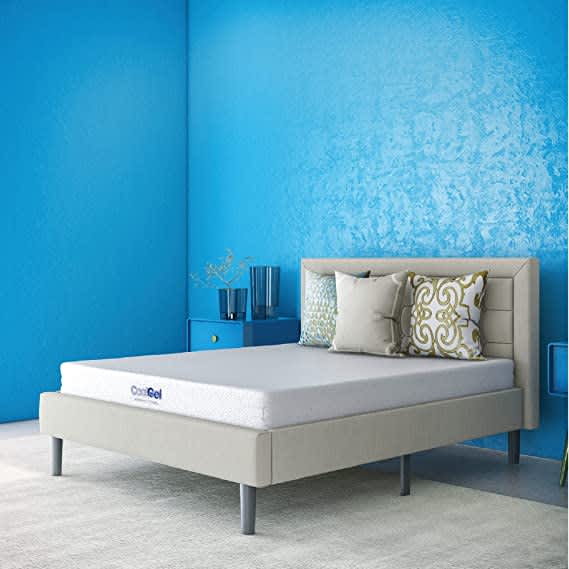 Trial Length Varies by seller

Warranty 10 Year, Limited

Trial Length / Warranty

Varies by seller / 10 Year, Limited
Sleep Doctor's Take
The Classic Brands Cool Gel Memory Foam Mattress is a low-profile bed best suited for sleepers who want a foam mattress with a little less sink. During testing, the bed earned the highest marks from side and back sleepers up to 230 pounds.
Firmer feel and cooling gel infusion help ensure decent temperature control
Great motion isolation for couples
Foam layers absorb noise to create a completely silent design
Low profile not suitable for sleepers who enjoy tall beds
Stomach sleepers over 230 pounds may sink excessively
Finding a comfortable mattress that falls below the $200 threshold can be challenging. The Classic Brands Cool Gel Memory Foam – 6" is a medium firm (6), all-foam mattress with light cushioning and contouring to improve your spinal alignment and evenly distribute your weight without sinking or sagging too much. These qualities make the mattress ideal for side and back sleepers who usually find all-foam models too soft.
The mattress consists of an adaptive memory foam comfort layer over a dense polyfoam base. The topmost layer is infused with cooling gel intended to dissipate body heat on contact. A stretchy polyester cover encases the foam layers. Thanks to the all-foam design, the mattress performed well during our motion isolation tests for couples and makes no noise whatsoever.
Side and back sleepers who weigh up to 230 pounds are most likely to find the mattress comfortable. The adaptive foam layer provides adequate cushioning for the shoulders and hips – two common areas of pressure buildup for side sleepers – while back sleepers should be able to lie comfortably without sinking too much around the midsection.
The Cool Gel Memory Foam – 7" is available in twin, full, and queen sizes, all of which are priced below $200. Those who hold an Amazon Prime membership also qualify for free shipping and free returns if they purchase their mattress from Amazon.com. Those who do so receive a 30-night sleep trial.
We found this mattress to be a good fit for those who like all-foam designs but worry about sinking. Its firm support combined with its adaptive comfort system conform to the body and promote healthy spinal alignment.
Zinus Green Tea Memory Foam Mattress – 6″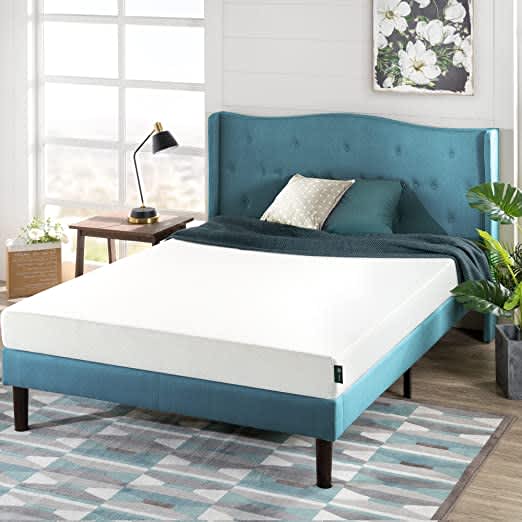 Sleep Doctor's Take
The 6-inch model of the Zinus Green Tea Memory Foam Mattress has a firmer feel than most foam beds we've tested, but it still gently contours the body as you'd expect with foam. Sleepers under 130 pounds may find the balanced design helps improve spinal alignment and alleviate back pain.
A firm surface that still offers plenty of pressure relief
Responsive foam layers minimize sagging
Green tea and charcoal infusions help reduce heat retention
Thin design is not ideal for sleepers who prefer tall beds
Sleepers over 130 pounds may need more cushioning
The Zinus Green Tea – 6" is an all-foam design that contours evenly to the body without trapping too much heat. A memory foam comfort layer cushions vulnerable pressure points on the hips and shoulders, but the base layer provides enough support for back and stomach sleepers to lie comfortably without sinking too much. We've selected the 6-inch model, which offers a firm (8) feel, as our pick, but the mattress is also available in 8-inch, 10-inch, and 12-inch heights if you're willing to spend a bit more than $200.
The memory foam comfort layer gently cradles your body without causing you to sink too much. For the support core, high-density polyfoam provides extra push-back to reinforce spinal alignment and reduce back pain. Both foam layers have some bounce to make changing positions easier. A soft, jacquard-knit cover encases the mattress.
The memory foam is infused with green tea and charcoal, two cooling materials that reduce heat absorption and help you sleep cool. This standout temperature control makes the mattress a great choice if you enjoy the hug of foam but tend to overheat in bed. The mattress also performed well during our motion isolation and responsiveness tests. Both of these performance areas are important for couples.
The Zinus Green Tea Memory Foam – 6" is available through various online retailers. Delivery policies and fees depend on the vendor, but shipping is free when purchased through Amazon. The mattress includes a 100-night sleep trial and a 1-year warranty.
The Zinus Green Tea Memory Foam – 6" offers more support for back and stomach sleepers due to its firm feel. The mattress performed well during our tests for motion isolation and pressure relief. It also stood out for temperature control, making it a good fit for hot sleepers.
Best Price Green Tea Mattress – 6″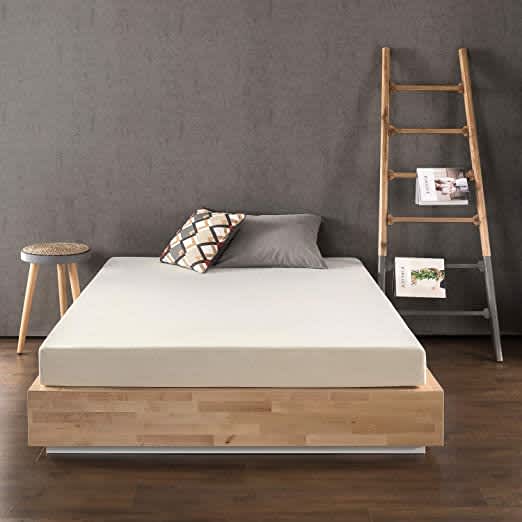 Warranty 10 Year, Limited

Trial Length / Warranty

100 days / 10 Year, Limited
Sleep Doctor's Take
The 6-inch model of the Best Price Green Tea Mattress offers an even mix of cushioning and support, with a firmer feel than some competing foam beds. Our testers recommend this bed for side sleepers who enjoy a firmer feel but still need some cradling.
Firm all-foam design cradles the body without sinking excessively
Green tea infusion and even surface help ensure very good temperature control
Memory foam adapts to the body and reduces pressure
Foam may inhibit movement
Stomach sleepers over 230 pounds may sink uncomfortably deep
The Green Tea Mattress – 6" from Best Price is an all-foam model that contours evenly without too much sink. Thanks to a three-layer design topped with adaptive memory foam, side sleepers receive the cushioning they need to sleep comfortably without feeling sharp pressure points in their shoulders and hips. The mattress is also a good choice for back sleepers who enjoy light contouring. If you prefer a softer feel and don't mind exceeding the $200 threshold, the mattress is also available in a thicker profile of 8, 10, 12, 14 inches.
The memory foam is infused with cooling green tea intended to reduce heat retention and maintain a comfortable surface temperature. Transitional and support layers of polyfoam push back against your weight while cushioning sensitive areas along the spine. A soft, jacquard-knit polyester cover encases the foam layers.
Our tests show the Signature Green Tea Mattress provides decent motion isolation and does not produce any noise. Both of these factors make the mattress a great fit for couples. The above-average temperature control should also appeal to hot sleepers, especially if they've slept too hot on other all-foam mattresses.
Best Price sells mattresses through various retailers. If you purchase the Signature Green Tea Mattress – 6" through Amazon.com, your order comes with a 30-night trial period and 10-year warranty against structural defects. The mattress is available in seven sizes, including a short queen for RV owners.
The Best Price Signature Green Tea Mattress packs three foam layers into a 6-inch profile, resulting in light cushioning on the surface and sturdy reinforcement in the bottom layers. We recommend the mattress to side and back sleepers looking for a bed that feels adaptive yet firm. Couples and people who tend to overheat should also find the mattress comfortable.
Why You Should Trust Us
Our sleep experts have tested countless mattresses throughout the years in order to give readers unbiased guidance. Comprehensive testing allows us to compare high-end models with more affordable ones. As a result, we know that not every quality mattress is unduly expensive.

We also realize that every sleeper is different, which is why our testers include a range of body types and sleep positions. We factor in this variability to give sleepers more fine-tuned recommendations.
How to Choose a Mattress Under $200
Just as budgets vary among shoppers, each person has unique mattress needs. Sleepers should consider their body weight, sleep style, and other preferences when choosing a new bed. These variables influence what mattress type and firmness level is most suited to your sleep style.
A mattress, of course, isn't the only element of a bed, so shoppers should also factor in potential expenses like bed frames, sheets, and pillows.
Your Sleeping Position and Habits
Not all mattresses accommodate every sleep position equally. Side sleepers tend to develop pressure points on the hips and shoulders, so they benefit from a mattress with a substantial comfort system.
Back and stomach sleepers don't need as much contouring but do require extra support below the torso. Mattresses with steel coils or high-density polyfoam cores often support these sleepers well.
Body weight also influences how a mattress feels and performs. Sleepers under 130 pounds don't sink as much as heavier people, so they usually prefer more cushiony materials. People between 130 and 230 pounds can sleep on a wider range of mattresses as long as they balance comfort with support. Because sleepers over 230 pounds need a sturdier mattress, hybrids with robust pocketed coil cores can be a good fit.
While the above are well-tested guidelines, personal preference should also be taken into account when choosing a model. Some people enjoy a bouncier mattress, for example, while others prefer one they can "melt" into. If you share a bed, you'll probably appreciate a mattress with solid edge support and motion isolation.
Firmness Level

There isn't a universal firmness scale for mattresses, but most are rated according to a 10-point system: 1 is the softest, while 10 is the firmest. Every sleep position and body weight has its optimal firmness range.
Side sleepers normally do well with a soft (3) to medium (5) design that offers significant contouring. Back sleepers are most compatible with a medium (5) to medium firm (6) mattress that encourages a straighter spine.
Stomach sleepers need an even firmer surface to keep the midsection from dipping excessively into the mattress' core. A medium firm (6) to firm (8) model is typically the best fit for stomach sleeping.
Once you've determined the ideal firmness range for your sleep position, where you fall within that spectrum depends on your weight. In general, medium firm (6) accommodates most sleep styles. Sleepers under 130 pounds may like a softer mattress that delivers substantial pressure relief, while people over 230 pounds do best with a solid surface that limits sagging.
Additional Costs
A new mattress sometimes requires additional purchases, especially if your new mattress is a different size from your old bed.
Frames and Support
Most mattresses benefit from a support system, and manufacturers often void warranties without the proper use of one. Retailers usually indicate which type of frame or foundation works best with the mattress, and it's important to heed their guidelines to get the most out of your bed.
Common support systems include bed frames, platforms, box springs, trundle beds, and adjustable bases. Each type has a different function and price range. Simple bed frames or box springs start around $150, while some adjustable bases are upwards of $2,000.
You might not need to purchase a support base if your new mattress is the same size as your old bed. If this is the case, you'll still want to double check that the mattress is compatible with your original frame or foundation.
Bedding
Buying a larger or smaller size mattress requires new sheets and sometimes a new comforter. A variety of budget-friendly options exist today, but investing a little more in bedding often saves money in the long run. Higher quality sheets and comforters usually hold up better to laundering and wear.
Another way to save money is to look for bedding bundles. Companies sometimes include pillows and/or sheets with a mattress purchase.
Assembly/Mattress Removal
Professional installation is sometimes a hidden cost for beds that require assembly, so it's wise to read the fine print before making a purchase. Some companies include free White Glove delivery, in which case they will assemble your bed free of charge. Most mattress-in-a-box companies today include complimentary shipping, and professional assembly isn't usually needed since the mattress expands on its own.
Not all companies will remove your old mattress for free, so this is another potential fee to factor in.
What Affects the Price of a Mattress?
Mattress pricing isn't always straightforward, as a number of variables influence sticker value. Common factors include mattress type, material quality, construction method, and size. Shipping policies, warranties, and even where you buy the mattresses also affect cost.
Mattress Type
Most mattresses today fall into one of five subtypes. Some styles command a higher price-point than others based on materials and construction methods. For example, a simple foam mattress will be less expensive than a complex hybrid that combines steel coils with multiple comfort layers.
All-foam mattresses are some of the most economical designs, though newer technologies like gel infusions and open-cell foams can quickly inflate cost. Another budget-friendly option is an innerspring mattress, as its design blends a steel coil support system with a very minimal comfort layer.
| Mattress Type | Average Starting Price |
| --- | --- |
| | |
| | |
| | |
| | |
| | |
Quality of Materials

There's usually a direct correlation between material quality and mattress cost. Durable materials like latex and high-density polyfoam lengthen a mattress' lifespan but they also inflate price. Pocketed and thicker coils increase both durability and cost.
Models that utilize natural and organic components are typically more expensive than those made with synthetic materials. Cooling features like gel and copper infusions, aerated foam, and phase-change material also raise price.
Premium materials typically equate to better mattress performance and longevity. Shoppers with the means to spend a little more upfront will probably save more money in the long run.
Mattress Construction
Construction methods vary depending on mattress type and manufacturer, but most use the following layout: cover, comfort system, transitional layer, and support system. A simple model might have just one comfort layer and omit the transitional layer altogether.
On the other hand, a more sophisticated mattress can have a multi-layered comfort system and a few transitional layers. Broadly speaking, price increases with construction complexity since more labor and materials are required.
Mattress Size
Mattresses come in six standard sizes: twin, twin XL, full, queen, king, and California king. Price increases with size, so shoppers can shave off cost by opting for a full instead of a queen or a queen instead of a king. Some manufacturers also make specialized sizes like short queen or RV bunks. Shoppers can expect to pay more for custom or niche models.
Where You Buy the Mattress
Brick-and-mortar shops have higher overhead costs than online retailers because of staff, rent, and other expenses. Shoppers can therefore save money by purchasing directly from a manufacturer's website. Buying sight unseen can seem risky, but most companies include a sleep trial. Free shipping and returns is also common.
For models with limited sleep trials or return shipping fees, it might be best to visit a showroom in person before making a purchase. Sales staff can make recommendations, and you can get a sense of the mattress' feel before pulling the trigger.
Shipping and Warranties
Shipping costs vary based on the manufacturer and destination. Many online retailers offer free shipping and returns to the contiguous U.S. Customers in Alaska and Hawaii may be subject to freight fees, which often start around $100. Sometimes it's the responsibility of the customer to arrange third-party shipping for orders outside of the continental U.S.
Even inexpensive mattresses routinely include warranties. The average warranty for a budget model is 10 years. A solid warranty can save customers from having to repair or replace a damaged mattress in the future. Always read policy details before making a purchase, as coverage is specific to each model.
Finding the Best Deal on a Mattress
Bargain shopping often demands persistence, creativity, and good timing. While mattresses under $200 are harder to come by, they do indeed exist. Here are a few strategies to help you secure an amazing mattress deal.
Shop Holiday Sales
Bedding manufacturers are famous for slashing sticker prices during holidays, though random sales also occur. The best bargains usually coincide with Black Friday, Cyber Monday, Memorial Day, Labor Day, and other notable holidays. Oftentimes the sales will be effective in the days leading up to and following the holiday.
Signing up for a brand's marketing promotions via email can keep you in the loop about upcoming sales.
Purchase Online
As previously mentioned, the best mattress deals are usually found online since retailers have less overhead costs than physical storefronts. The abundance of options also lowers cost for the consumer since companies need to stay competitive. Shoppers can read customer reviews and compare prices with a quick web search.
Use Coupons and Discounts
Physical and online retailers offer various discounts at any given time. It might take more effort to locate coupons for brick-and-mortar shops, but sometimes they appear in the mail or newspapers.
A number of third-party websites are devoted to helping shoppers find promo codes. Bear in mind that some sites are more successful than others, but many codes are worth a try. Apps and browser extensions can be helpful because they scan the web for available deals and coupons.
Companies often offer a new customer discount, free shipping, or other deals if you subscribe to their email newsletter. You can always unsubscribe later if your inbox gets too cluttered.